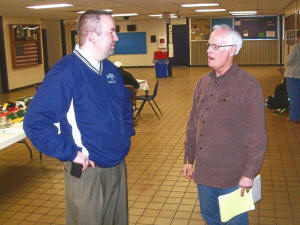 Olympia FFA Alumni Chapter news
Send a link to a friend Share
[March 01, 2014] The Olympia High School FFA Alumni Chapter draws its membership from parts of Woodford, DeWitt, Logan, McLean, and Tazewell Counties. The chapter met for their February meeting on Feb. 3 at the Olympia High School Ag Room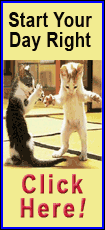 The first order of business for the night was senior interviews. Olympia FFA seniors have the opportunity to apply for a $1,000 scholarship for their college education. The seniors face interviews by the FFA alumni as part of their qualification for the scholarship.

Scholarships will be awarded during the annual FFA Banquet which is slated to take place March 15, at the high school

The alumni also conducted practice interviews with members of the FFA Practice Proficiency team. Students involved in this project were allowed an evening of practice in preparation for the competition they attended later in the month at Pontiac High school.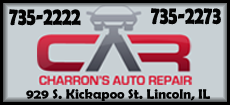 Alumni members also recognized and congratulated Jake and Carrie Schworer as the couple announced they are expecting their first child. Andrew and Lindsey Mussleman were also congratulated on the arrival of their first child' a little girl named Ava Rose.

In regular business, Michelle Ott read the secretary's and treasurer's reports, then chapter president Sharon Hartzold conducted the balance of the meeting.

It was announced that this year's FFA Silent auction and pork chop sandwich fundraiser brought in approximately $7,000. The group discussed next year's fundraiser and entertained suggestions of new ways to promote the annual event.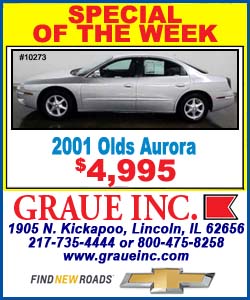 The evening wrapped up with Olympia AG Teacher and FFA Advisor Emma Meyer offering a report on classroom activities as well as FFA activites.

Upcoming events for the Olympia FFA include the annual banquet to be held March 15.

The next meeting of the alumni chapter will be held March 3 at 6:30 p.m. in the high school ag room

The 2013-14 Olympia FFA alumni chapter officer team includes
Resident Sharon Hartzold of Standford
Vice president Michael Wheet of Danvers
Reporter Kyle Haning of Delavan
Member at large Don Begolka of Lincoln

[Text from file received from KYLE HANING, FFA ALUMNI REPORTER ]