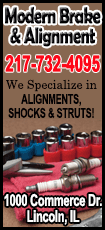 In an annual filing on Monday with the U.S. Securities and Exchange Commission, the company said the probe includes subpoenas from the U.S. Attorney's Office for the District of Massachusetts.

Citigroup, the third-largest U.S. bank by assets, also said Banamex USA had received a subpoena from the U.S. Federal Deposit Insurance Corp, a civil agency.

The criminal probe follows other problems that have surfaced with Banamex, which operates Citigroup's largest single consumer bank outside of the United States and has been portrayed by the company as a model of its global strategy.

Separately, Citigroup disclosed it had received a grand jury subpoena seeking information about two mortgage securities that were issued in the middle of 2007.

It is the first time the bank has raised the prospect of involvement in a criminal case concerning the sale of mortgage bonds prior to the 2008 financial crisis. Reuters had reported in December that U.S. authorities were preparing civil fraud charges against Citigroup over the sale of flawed mortgage securities.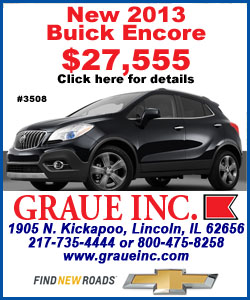 The bank also said on Monday it had received several subpoenas and requests for information from several state attorneys general and the SEC about its mortgage bond business.

MEXICAN INVESTIGATION

Mexico's banking regulator said on Monday it is also investigating whether Banamex committed crimes or flouted regulations.

"Inside Banamex we are looking at the documentation that they provided and the operation of the whole bank to determine these possible crimes or deviations from the regulations," Jaime Gonzalez, president of the Comision Nacional Bancaria y de Valores (CNBV), said in an interview on Mexico's Radio Formula.
Gonzalez said he hoped to have conclusions from the investigation in two to three weeks.

Citigroup disclosed on Friday that it had discovered at least $400 million in fraudulent loans in its Banamex subsidiary in Mexico and said employees might have been involved in the apparent crime.
Law enforcers from the Mexican Attorney General's office and from the U.S. Federal Bureau of Investigation and SEC are investigating the transactions, people familiar with the probes have said.

Banamex made the loans to Mexican oil services company Oceanografia on the basis of payments due for services provided to Mexican state-owned oil company Pemex.

But Citigroup said it could not validate that Pemex owed $400 million to Oceanografia, or more than two-thirds of the invoices it had used as collateral for its loans.

In the third quarter of 2013 problems with about $300 million of loans that Banamex had made to three Mexican homebuilders prompted Citigroup to book reserves for expected losses.

Citigroup Chief Executive Michael Corbat called the incident a "despicable crime" when it was first disclosed and said then the bank believes it was an isolated episode. He also said that criminal actions by Mexican authorities might allow Citigroup to recover damages.

Because of the fraud, Citigroup said it reduced after-tax net income by $235 million, or 7 cents a share, from the $13.9 billion, or $4.42 a share, it had announced in January.

Citigroup shares fell 1.9 percent to $47.70 late Monday afternoon in New York.

(Reporting by David Henry and Jonathan Stempel in New York, Christine Murray in Mexico City and Aruna Viswanatha in Washington; Editing by Lisa Von Ahn, Sofina Mirza-Reid and Richard Chang)
[© 2014 Thomson Reuters. All rights reserved.]
Copyright 2014 Reuters. All rights reserved. This material may not be published, broadcast, rewritten or redistributed.