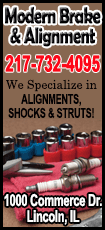 The packaged food and beverage industry has been dogged by lackluster demand, leading growth-seeking activist investors to demand spinoffs and deep cost cuts to "unlock" value.

A majority of institutional investors, including Pepsi shareholders, support a split, according to a Wall Street survey conducted by Bernstein Research and released on Monday.

Peltz, who was instrumental in carving up food companies such as Cadbury and Kraft, has had Pepsi in his sights on and off since July. Other activist investors are seeking to break up Darden Restaurants Inc <DRI.N>, the corporate parent of the Olive Garden and Red Lobster restaurant chains.

"If I was the only holder of it, or if my family was the only holder of it, I don't think I would split it up," Buffett told CNBC, the cable business channel, on Monday.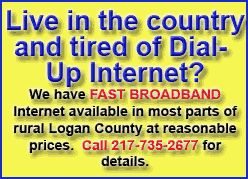 Pepsi's Frito-Lay North America business includes snack brands such as Lay's, Doritos and Cheetos. It booked 2013 net revenue of $14.1 billion, accounting for about 21 percent of the company's total net revenue last year.

PepsiCo Americas Beverages had 2013 net revenue of $21.1 billion, or roughly 32 percent of the total.

"I think that Frito-Lay is an extremely good business. It's a better business than the soft drink business, but I think the soft drink business is a good business too, and I don't see any reason to split them up," said Buffett, chairman and chief executive officer of Berkshire Hathaway Inc <BRKa.N>.

PepsiCo, like rival Coca-Cola Co <KO.N>, has struggled with declining sales in developed countries, especially the United States, as health-conscious consumers switch to non-carbonated beverages such as water, juices and health drinks.

Pepsi executives repeatedly have defended the current structure of the company, with CEO Indra Nooyi saying a split would hurt its ability to negotiate with retail customers.
Other institutional investors disagree with Pepsi and with Buffett. The majority, 55 percent, surveyed by Bernstein, said Pepsi should be broken up. They cited greater focus as a potential benefit and the loss of synergies between the snacks and beverage businesses as a risk.

At the same time, the same percentage of investors did not believe such a change would happen in the next one to two years, according to the survey.

Those surveyed "have done detailed work on this debate already, and hold a generally pessimistic view regarding company management," Bernstein analyst Ali Dibadj wrote in a client note.

The Bernstein survey was based on responses from 100 investors, 63 of which were current Pepsi shareholders.

Peltz's investment firm, Trian Fund Management, owns about $1.2 billion in Pepsi stock.

The shares fell 0.7 percent to $79.50, not far from a 52-week low, as the broader market was lower.

(Reporting by Lisa Baertlein in Los Angeles; editing by Jeffrey Benkoe)
[© 2014 Thomson Reuters. All rights reserved.]
Copyright 2014 Reuters. All rights reserved. This material may not be published, broadcast, rewritten or redistributed.