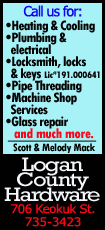 The rate increase is for FedEx Freight shipments within the United States including Alaska and Hawaii, as well as Puerto Rico and the Virgin Islands, Canada and within Mexico.

The world's second biggest parcel delivery company after United Parcel Service Inc <UPS.N>, FedEx had last year raised rates by 3.9 percent for its domestic express shipping unit, effective Jan 6.

The increase is smaller than last year's, when FedEx increased freight rates by 4.5 percent, effective July.

The freight segment contributes about 12 percent to FedEx's overall revenue. Freight is a more competitive market than the ground and express businesses, where FedEx and UPS are the only two big players.
"Freight operates in a more highly fragmented space with many competitors. This can lead to irrational pricing during tough markets, as other carriers will continue to bid down rates to maintain asset utilization," analyst Keith Schoonmaker of Morningstar said.

Schoonmaker said he expects FedEx to raise rates regularly as the shipper covers inflating costs, and said increases in the range of 4-6 percent is "normal".

The FedEx Freight segment includes FedEx Freight, which is a provider of less-than-truckload freight services, FedEx Freight Canada and FedEx Custom Critical.

Less than truckload is the shipping of relatively small loads of freight, and customers use this method because it costs less than hiring an entire truck for an exclusive shipment.
While FedEx and UPS revise their shipping rates every year, the rate increase comes at a time when both companies have been trying to adjust to changes in shipping patterns, as many customers move towards cheaper shipping services, especially internationally.

UPS said late last year the company planned to raise rates across the board on an average of 4.9 percent within and between the United States, Canada, and Puerto Rico.

FedEx shares were trading down 0.4 percent at $132.78 Monday on the New York Stock Exchange.

(Reporting by Nivedita Bhattacharjee in Chicago and Sagarika Jaisinghani in Bangalore; editing by Nick Zieminski and Meredith Mazzilli)
[© 2014 Thomson Reuters. All rights reserved.]
Copyright 2014 Reuters. All rights reserved. This material may not be published, broadcast, rewritten or redistributed.