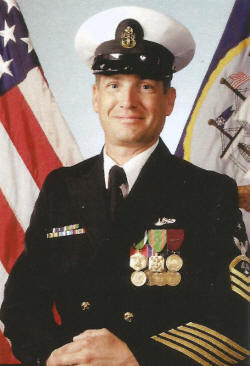 Retirement
Senior Chief Petty Officer Jared Coers
Send a link to a friend Share
[March 03, 2014] On January 31st of this year Senior Chief Petty Officer Jared Coers retired from a 20 year career with the U.S. Navy Submarine Service.
Coers will remain connected to the navy through his new career working in Quality Assurance at General Dynamics Electric Boat in New London CT. General Dynamics designs and builds submarines.
Coers is married with four children and is currently residing in Ledyard CT. He is the son of David and Roseann Coers of New Holland.

Below is a copy of Coers biography as it was presented at his retirement ceremony.
Machinist's Mate Senior Chief Petty Officer Jared Len Coers was born January 30, 1975 in Lincoln, Illinois to David and Roseann Coers.

Senior Chief Coers enlisted in the United States Navy on June 1992 and entered the delayed entry program the summer of his junior year of high school. He left for Recruit Training Command in Great Lakes, Illinois on June 1993. Upon graduation he went to Basic Enlisted Submarine School in Groton, CT where he graduated in August 1993.

In October of 1993, he reported to Torpedoman Mate's "A" School in Groton, CT and graduated February 1994. After graduation, he reported for duty onboard USS Augusta (SSN 710) homeported in Groton, Ct and earning his dolphins in October 1994. He completed four Northern deployments and awarded Squadron 12 Junior Sailor of the Quarter in 1995.

He then reported to Recruiting School in Pensacola, Florida in April 1999. After completed school, he reported to Naval Recruiting District St. Louis in May 1999 as the Recruiter-in-Charge of Naval Recruiting Station Litchfield, Illinois. While at NRS Litchfield he received Nuclear Recruiter of the Month, Small Station of the Year for 2000, and advanced to First Class Petty Officer.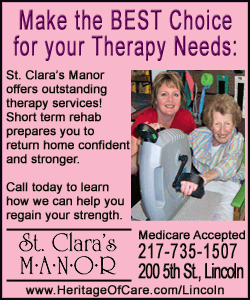 After leaving Recruiting Duty, he reported to the USS West Virginia [SSBN 736) Blue crew homeported in Kings Bay, GA in August 2002. He advanced to Chief Petty Officer after six months upon reporting onboard. He completed three patrols and then transferred to the USS Springfield in July 2004 home ported in Groton, CT. While onboard USS Springfield and they were at Electric Boat, he was temporary assigned to the USS Philadelphia (SSN 690) to be the acting Torpedo Division Leading Chief Petty Officer for two months. He completed a SOUTHCOM deployment.

He reported to Center for Surface Combat Systems December 2006 in San Diego, CA for instructor duty. He instructed at the Tomahawk Training Unit at the North Island Air Station in Coronado, CA.
In August of 2010, he reported to the USS Annapolis [SSN 760) home ported in Groton, CT. He advanced to Senior Chief Petty Officer and completed one CENTCOM deployment while onboard.
Senior Chief Coers is married to Melissa Luan Coers [Meyers) and have four children: Caleigh, Keeghan, Meghann, and Madyson. They reside in Connecticut.

Senior Chief Coers is decorated with the Navy Commendation Medal, six Navy Achievement Medals, Navy Meritorious Unit Commendation Medal, and various other individual awards.
[Information provided by ROSEANN COERS]