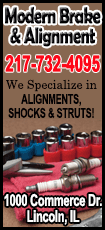 Roche, the world's largest maker of cancer drugs, said an independent data monitoring committee had recommended the current study of the drug should be stopped because it wasn't shown to work in patients with non-small cell lung cancer when combined with lung cancer pill Tarceva in late-stage studies.

It said it was evaluating what the results of the study mean for the clinical program of the drug, called onartuzumab or MetMab, and in the meantime was looking at options for lung cancer treatment.

It did not say who was on the data monitoring committee, but such groups are typically made up of doctors and carry out their work in conjunction with hospitals and patients.

"We remain committed to helping patients with lung cancer and are studying several investigational medicines in this disease," Roche Chief Medical Officer and Head of Global Product Development ¯Sandra Horning said in a statement on Monday.
While the MetMab data is a setback, analysts at private bank J. Safra Sarasin said any fall in Roche stock would be limited because the drug wasn't among those seen as a major catalyst for the company this year.

DRUG DATA

The setback comes after Roche's schizophrenia drug bitopertin also suffered a blow. Data on its breast cancer drugs Kadycla and Perjeta in combination are expected at a June medical conference devoted to cancer treatments.

Some analysts had touted injectable MetMab, pending successful completion of trials, as a potential blockbuster because of the limited treatment options for lung cancers.

Roche stock, which had hit an all-time intraday high of 274.8 francs on Friday, traded 2.1 percent lower at 265.9 francs by 0832 GMT, lagging a 1.5 percent fall in the European healthcare sector.\
Investors are turning their attention to data on Kadcyla and Perjeta in combination in first-line breast cancer, as well as interim data on a drug called GA101 in non-Hodgkin lymphoma.

Six weeks ago, Roche said bitopertin, an experimental drug designed to treat schizophrenia, failed to meet its main goal in two late-stage studies.

Roche has pushed ahead with plans to develop "follow-on" medicines which it hopes will replace or breathe new life into older treatments. It is banking on a strong ramp-up of these products to defend its market share once copycat versions of biotech drugs known as biosimilars arrive.

Four weeks ago, Roche kept investors guessing on how it would spend its copious cash pile after a lower-than-expected dividend payout, seen by some analysts as a sign the Swiss pharmaceuticals group might be keeping its cash for deals.

(Editing by Maria Sheahan and David Holmes)
[© 2014 Thomson Reuters. All rights reserved.]
Copyright 2014 Reuters. All rights reserved. This material may not be published, broadcast, rewritten or redistributed.