India's Lupin seeks biosimilar, lung drug partners
Send a link to a friend Share
[March 04, 2014] By Zeba Siddiqui and Ben Hirschler
MUMBAI (Reuters) — Indian drugmaker Lupin Ltd is seeking new partnership agreements as it moves into the promising fields of inhaled lung drugs and copies of biotechnology drugs, its managing director said.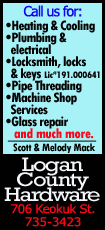 The United States and Japan were the most interesting regions for so-called "biosimilar" developments by Lupin and the company is actively seeking partners with the right drug development expertise, Nilesh Gupta told Reuters in an interview.

Making copies of biotech medicines is emerging as a hot new business area for Indian pharmaceutical companies, which are seeking to move up the value curve by producing more complex and higher-margin generic products.

Rival Dr.Reddy's Laboratories Ltd, for example, already has a deal in place to develop biosimilars with Germany's Merck KGaA, while Biocon Ltd has a similar tie-up with U.S.-based Mylan Inc.

Lupin, the country's No. 4 drugmaker by revenue, is entering the fray with a eye on the prize of selling cheaper copies of injectable biotech drugs for diseases such as cancer and rheumatoid arthritis in developed markets.
"We've been out there talking to companies for partnering. I think we probably see it as a product-by-product partnership rather than a broad partnership," said Gupta, son of company founder Desh Bandhu Gupta.

Lupin has in recent years developed from a maker of simple "me-too" generic pills into a company that also produces higher-margin branded products and more complex generics. It has already created and developed a basket of 10 biosimilars, five of which are in advanced stages of development.

GLOBAL MARKET

Biosimilar versions of cancer drugs such as Roche Holding AG's Rituxan and Johnson & Johnson's arthritis drug Remicade are within reach for the generics industry as patents start to expire.

Healthcare information firm IMS Health believes the global biosimilars market could be worth between $11 billion and $25 billion in 2020.

Inhaled drugs to treat asthma and chronic lung disease are other examples of difficult-to-make generic medicines where Gupta is betting his firm's know-how can give it an edge in a competitive field.
The two big prizes for generic manufacturers are GlaxoSmithKline Plc's Advair and AstraZeneca Plc's Symbicort. Both are dry powder inhalers that present a manufacturing challenge to companies trying to make copies.
Gupta said Lupin would seek a partner to develop the inhaler device needed to deliver these medicines.

He acknowledged he faced some formidable opponents, including local rivals such as Sun Pharmaceutical Industries Ltd, Dr. Reddy's and Glenmark Pharmaceuticals Ltd, as well as international groups such as Mylan, Teva Pharmaceutical Industries Ltd and Novartis AG unit Sandoz.

"There are about seven or eight players who are working for the same product," he said. "It will be an interesting space and I don't think more than two or three players will make it to the finish line."

(Additional reporting by Sumeet Chatterjee; editing by David Holmes)
[© 2014 Thomson Reuters. All rights reserved.]
Copyright 2014 Reuters. All rights reserved. This material may not be published, broadcast, rewritten or redistributed.