Michigan man sentenced for three-day shooting spree on interstate
Send a link to a friend Share
[March 04, 2014] (Reuters) — A Michigan man was sentenced to 18 to 40 years in prison for a three-day firing spree in 2012 on an interstate highway that earned him the nickname the "I-96 shooter," prosecutors said on Monday.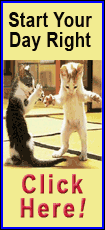 A Livingston County jury on January 29 found Raulie Casteel, 44, guilty of terrorism, assault with a dangerous weapon, firing a weapon from a vehicle and other felony weapons charges.

He faced up to life in prison for the attacks. No one was injured, but the threat of being fired upon sent chills through motorists.

A resident of Wixom, Michigan, northwest of Detroit, Casteel was convicted of shooting at 23 vehicles in a four-county area in southeastern Michigan, mostly on or near Interstate 96 from October 16 to 18, 2012.

Schools changed bus routes, commuters took back roads to and from work, and sports fans feared traveling to college sporting events because of the Casteel's shooting spree, Attorney General Bill Schuette said in a statement.

"Today, our communities can rest easy knowing that a violent, unpredictable criminal is behind bars where he belongs," Schuette said.

Casteel will serve the sentence he received in Livingston County at the same time he serves an 8-1/2 to 12-year sentence he received for convictions on assault and felony firearm charges in a separate case prosecuted in Oakland County.
Casteel testified at trial that he opened fire on motorists because he believed they were part of a government conspiracy against him, according to the attorney general's office.

(Reporting by Brendan O'Brien in Milwaukee; editing by Jon Herskovitz)
[© 2014 Thomson Reuters. All rights reserved.]
Copyright 2014 Reuters. All rights reserved. This material may not be published, broadcast, rewritten or redistributed.