Gunmen storm government complex in Iraq's Samarra
Send a link to a friend Share
[March 04, 2014] By Ghazwan Hassan
TIKRIT, Iraq (Reuters) — Gunmen in military uniform broke into the city council and court house complex in Samarra in northern Iraq on Tuesday, trapping a number of staff inside, police and witnesses said.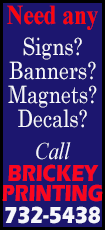 At least three policemen were killed, while 25 policemen and eight civilians were wounded, including the deputy head of the city council, Ammar Ahmed, the Samarra hospital's Doctor Omar al-Obeidi said.

The gunmen stormed the area after a suicide bomber detonated his vest at the entrance of the compound, which is sealed off with blast walls, Police Lieutenant Dhafir Ahmed said.

Two of the dead policemen had been racing to help when a parked car bomb blew up their vehicle about 200 meters (yards) from the site. Gunmen had taken the city council's second floor and its roof.

"The gunmen are in the council building. Local council employees and court employees are trapped inside," Ahmed said.

"We are waiting for Iraqi army helicopters to give us cover so we can raid the building."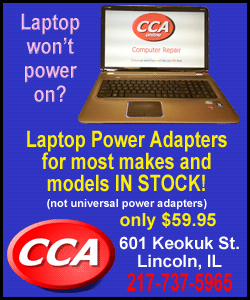 Samarra has long been troubled by unrest. Sunni militant groups have regularly attacked local Sunni government officials along with the Iraqi army and police.

In late December, gunmen seized the state television channel in Tikrit, the capital of Salahuddin province. The fighters employed similar tactics to those used in Samarra on Tuesday.

Sunni Islamist insurgents have been regaining ground in Iraq over the past year and in recent weeks overran several towns.

Last year was Iraq's bloodiest since sectarian violence began to abate in 2008, with more than 8,000 civilians killed. More than 700 people died in violence in Iraq in February, the United Nations said last week.

Iraqi Prime Minister Nuri al-Maliki says the upsurge is a spillover from the civil war in neighboring Syria but critics say his own policies are at least partly to blame for reviving an insurgency that climaxed in 2006-07.

SIDELINED

Many in Iraq's once-dominant Sunni Muslim minority feel they have been sidelined in the Shi'ite-led political order that took shape after the U.S.-led invasion in 2003 that toppled Sunni dictator Saddam Hussein.

Sunni militants have shown themselves adept at breaking into state compounds in recent years. Their targets have included attacks on the Iraqi central bank in the heart of Baghdad in 2010 and the freeing of more than 500 prisoners from Abu Ghraib prison west of Baghdad last summer.

Security in Iraq deteriorated after army and police shot dead more than 50 demonstrators at a Sunni protest site in Hawija in northern Iraq last April.

That event was used as an excuse by al Qaeda inspired militants to carry out a campaign of suicide bombings in Shiite parts of the country and other attacks.

Since January, after Maliki's government arrested a Sunni lawmaker and cleared a protest camp in the Sunni city of Ramadi in western Anbar province, the army has been battling angry Sunni tribes and al Qaeda-linked groups for control of both Ramadi and nearby Falluja.

The concentration of troops in western Iraq has opened up space for armed groups to carry out attacks in other parts of the country, including Baghdad and northern Salahuddin and Nineveh provinces.

(Additional reporting Ahmed Rasheed; writing by Ned Parker; editing by Angus MacSwan)
[© 2014 Thomson Reuters. All rights reserved.]
Copyright 2014 Reuters. All rights reserved. This material may not be published, broadcast, rewritten or redistributed.