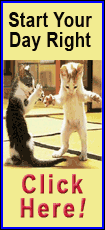 On Monday, Wild defenseman Jared Spurgeon and left wing Zach Parise had third-period goals, snapping a 1-1 tie and lifting the Minnesota to a 3-2 win over the Calgary Flames. It was Minnesota's season-high fifth consecutive win overall, and the third since the conclusion of the Olympic break.

"It's a big win," said Wild coach Mike Yeo. "We had to kind of grind that one out. I had a feeling this was going to be a difficult game for us right from the start, and Calgary, they played a real strong game tonight."

Center Kyle Brodziak also scored for the Wild, and goaltender Darcy Kuemper — making his 15th consecutive start — had 21 saves for Minnesota (34-21-7).

Center Mike Cammalleri and defenseman Mark Giordano scored for the Flames (23-31-7), who have lost three of their last four games. Reto Berra had 24 saves in goal for Calgary.

"It's sad because we worked so hard, but I feel like we gave them the three goals," Flames coach Bob Hartley said. "It seems that every time we made a big mistake, that's why we say hockey's a game of mistakes. They made us pay on that three times, and that's the game."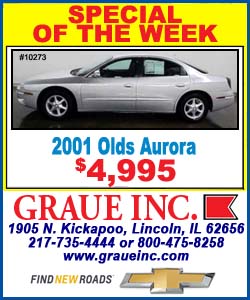 Spurgeon scored on a third-period power play on a rising shot from the blue line. Parise tipped a long pass from right wing Jason Pominville past Berra a few minutes later for the Wild, who were playing at home for the first time since before the Olympic break.

"We're winning games," said Parise, who got little rest during the Olympics, serving as captain for Team USA in Sochi. "Even tonight I don't think we were at our best. I don't think we played at a level we need to play. But it doesn't matter when you look back at the score. We won the game and that's what important."

After a scoreless first period, the Wild dominated the middle period offensively and took a 1-0 lead thanks to a Berra miscue. The goalie stopped a dump-in behind the net, then froze, seemingly unsure what to do with the puck. Berra's hesitation gave Wild left wing Matt Cooke time to intercept the puck and simultaneously block the goalie from getting back to the front of the net. With Berra down, Brodziak was able to snap off a shot into the empty net.

Calgary answered before the period was over via Cammalleri's 14th goal of the season. A Minnesota clearing attempt was intercepted by Flames defenseman Dennis Wideman, who sent the puck on net. It deflected off two Wild players and right to the stick of Cammalleri, who was unguarded to the left of the Minnesota net. He scored before Kuemper could get across the crease.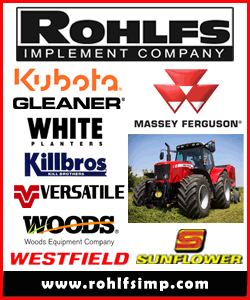 "I was just hanging out back door and it was a good play by those guys to get the puck to the net," said Cammalleri, who has been the subject of much trade talk as Wednesday's transaction deadline approaches.

The Wild got a boost before the game even started, as captain Mikko Koivu and defenseman Marco Scandella were activated off the injuried reserve list. Koivu, a center, had last played on Jan. 4, when he suffered a broken foot blocking a Washington Capitals shot. He missed 17 games, and had to sit out the Olympics, where he was to be captain for Team Finland. Scandella had missed three games.

Trailing 3-1, the Flames got a goal from Giordano late in the third period to make the ending more interesting.

"I didn't think we played that well in the second but we were in a good spot," Giordano said. "They get that power play. That's a tough one. And they get that third one, which I thought was another lucky bounce, but that's what happens when you throw pucks to the net, you get those bounces. We had a solid last five minutes, but couldn't find the one to tie."

Kuemper, who was named one of the NHL's Three Stars of the Week, improved to 11-3-2.

NOTES: NHL commissioner Gary Bettman was in St. Paul on Monday, touring Target Field and TCF Bank Stadium with Wild owner Craig Leipold prior to the Flames-Wild game. Bettman was asked about the prospect of Minnesota hosting an outdoor game in the future. "We know it's something the club wants, that Craig wants, that the fans want, and we'll be receptive," Bettman told the St. Paul Pioneer Press. ... Flames RW Kevin Westgarth did not make the trip to Minnesota after suffering an apparent concussion on Saturday in a fight with Edmonton LW Luke Gadzic. ... Monday's game marked the first time Finnish brothers Marcus Granlund of Calgary and Mikael Granlund of Minnesota have faced each other on NHL ice. Mikael, older by 14 months, led Finland in scoring at the Sochi Olympics with seven points in six games en route to a bronze medal. ... The Flames return home on Wednesday to host the Ottawa Senators. With the renowned State High School Hockey Tournament in St. Paul starting on Wednesday, Minnesota is off until Saturday when the Wild travel to Dallas.
[© 2014 Thomson Reuters. All rights reserved.]
Copyright 2014 Reuters. All rights reserved. This material may not be published, broadcast, rewritten or redistributed.