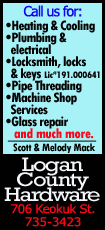 Texas Rangers: Lewis, Colby
RHP Colby Lewis made his first appearance of the spring Monday, starting against the Cleveland Indians and needing 32 pitches to get just two outs before being lifted. He gave up two runs, two hits and two walks and struck out one. Lewis sat out last season as he underwent right hip surgery in August while recovering from Tommy John reconstructive surgery on his right elbow.

Texas Rangers: Choo, Shin-Soo

LF Shin-Soo Choo returned to the lineup Monday after sitting out Sunday with mild soreness in his left arm. Choo said he would have played if it were a regular-season game and the Rangers had him miss the game solely as a precaution.

Texas Rangers: Andrus, Elvis

SS Elvis Andrus began playing catch Monday, the first time he had thrown since being diagnosed with mild tendinitis in the flexor tendon of his right arm. Andrus was shut down for two days after feeling pain in his arm while making a throw across the diamond on Feb. 28.

Texas Rangers: Parrino, Andy

INF Andy Parrino was claimed off waivers from the Oakland Athletics on Monday and will compete with INF Adam Rosales for the utility infielder's job. Parrino, 28, played in 14 games with the Athletics last season and batted just .118. In 108 games with Triple-A Sacramento, he had a .210 batting average and four home runs.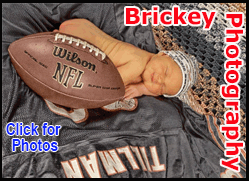 Texas Rangers: Holland, Derek

LHP Derek Holland was placed on the 60-day disabled list on Monday to clear a spot on the 40-man roster for INF Andy Parrino. Holland underwent microfracture surgery on his left knee in January and is expected to be out until at the least the All-Star break.

Seattle Mariners: Paxton, James

LHP James Paxton is off to a good start this spring. In his first start of spring training, the rookie retired all six batters he faced. Paxton is looking more and more like a lock for the Mariners' starting rotation, especially when considering the lack of left-handed options at Seattle's disposal. Paxton, 25, was 3-0 with a 1.50 ERA after a September call-up last season, his first Major League action.

Houston Astros: Cosart, Jarred

RHP Jarred Cosart, who had a breakthrough rookie season in 2013 and is fighting for the No. 2 spot in the rotation, wasted no time getting into a solid rhythm. Cosart needed only 27 pitches while throwing two no-hit innings on Sunday against the Atlanta Braves. He struck out one and walked one over the scoreless frames.

Houston Astros: Wojciechowski, Asher

RHP Asher Wojciechowski, who suffered a lat strain during a bullpen session Feb. 1 at home, remains shut down from any throwing activities. Wojciechowski traveled to Houston on Friday to be examined. He took a PRP injection and rejoined the club Sunday in Kissimmee, Fla. "We're not concerned about anything too significant there," Luhnow said.

Houston Astros: Bass, Anthony

RHP Anthony Bass, who is fighting for a bullpen spot this spring, earned some praise from Astros general manager Jeff Luhnow one day after earning the save against the Atlanta Braves. He struck out two batters over one perfect inning. "Anthony Bass was pitching in the mid-90s and throwing strikes," he said. "That was a good outing for him. Probably has the best relief outing of the group (Sunday)."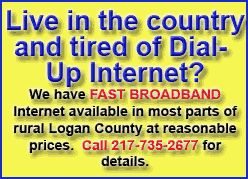 Houston Astros: Oberholtzer, Brett

LHP Brett Oberholtzer, who is expected to earn a spot in the Opening Day rotation after a solid rookie season in 2013, showed up with a refined curveball in his Grapefruit League debut Sunday. Although he gave up one run over two innings, he took a step in the right direction by using a pitch he vowed to improve over the winner. "It's come along really well," pitching coach Brent Strom told the Houston Chronicle.

Houston Astros: Keuchel, Dallas

LHP Dallas Keuchel, who is battling for the fifth spot in the rotation or at least a bullpen spot as a long reliever, came out firing. He needed only 17 pitches to throw two scoreless innings Monday against the Miami Marlins.

Houston Astros: Krauss, Marc

1B-OF Marc Krauss, one of four contending for the open first base job, drilled his first home run of the spring Monday. Krauss will get plenty of at-bats to show what he can do this spring.

Houston Astros: Springer, George

OF George Springer, a top prospect who hit 37 home runs and stole 45 bases last year between Double A Corpus Christi and Triple A Oklahoma City last year, showcased his patience Monday with four walks. The plate discipline will be crucial because some have wondered about his high strikeout ratio. He struck out 161 times in 590 at-bats last season while walking only 83 times.

Los Angeles Angels: Trout, Mike

CF Mike Trout signed a $1 million contract for the 2014 season, a record amount for a pre-arbitration player. Ryan Howard and Albert Pujols shared the previous record of $900K contracts in the position that Trout is in now. The Angels continue to negotiate with him and his agent, Craig Landis, about a long-term deal and could come to an agreement over the next month.

Los Angeles Angels: Weaver, Jered

RHP Jered Weaver had a successful first spring start, throwing three scoreless innings, which he attributed to more maintenance he did on his aging body over the winter. The 31-year-old ace met multiple times weekly with the Angels' team massage therapist and threw more than he had in the past. Angels manager Mike Scioscia called it a "more aggressive" regimen.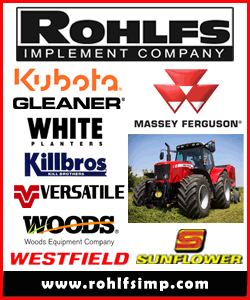 Los Angeles Angels: Jimenez, Luis

3B Luis Jimenez arrived at spring training several days late due to visa issues traveling from his native Dominican Republic. He started a month's worth of games at third base for the Angels in 2013 but will need to prove his versatility at second and first in order to break camp with the team this spring, per Angels manager Mike Scioscia.

Los Angeles Angels: Frieri, Ernesto

RHP Ernesto Frieri, the Angels' closer, left the team for two days last week to be with his wife, Caroline, for the birth of their second daughter, Veronica. She was born at a Phoenix hospital at 10 a.m. on Feb. 28, pushing back Frieri's first appearance to Monday.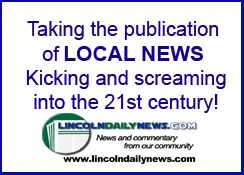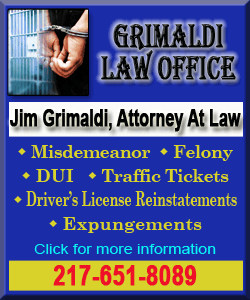 Los Angeles Angels: Wilson, C.J.
Angels starting pitcher C.J. Wilson made his spring debut Saturday against the Mariners, just a few days after taking a line drive off his head during batting practice.
Wilson, who has reported no lingering issues from the line drive, pitched his schedule two innings in his first exhibition action. He was tagged for three earned runs on three hits and a walk, but also struck out four batters in a 5-3 loss.
Wilson got through the injury scare and should be fine moving forward. He is looking to extend his streak of 200-inning seasons with an ERA below 4.00 to five in 2014, and remaining healthy will be key to that.

Seattle Mariners: Cano, Robinson
2B Robinson Cano is off to a good start this spring, not that it matters to his status as the heart of the Mariners' batting order. He went 5-for-9 with four RBIs through his first four games of the spring, reminding Seattle fans why the Mariners made such a huge financial commitment to get him. Cano made some noise over the weekend by saying that the Mariners could use another bat, but the more important thing this spring is that the one they added is looking every bit the part.

Seattle Mariners: Iwakuma, Hisashi

RHP Hisashi Iwakuma (strained tendon in right middle finger) is not expected to start throwing until mid-to-late March. It is questionable whether he will be ready to pitch at the start of the regular season.

Seattle Mariners: Walker, Taijuan

RHP Taijuan Walker (shoulder soreness) first experienced the soreness when he reported to camp, and a team doctor announced at the end of February that now he will be shut down for seven to 10 days as a precaution.

Seattle Mariners: Maurer, Brandon

RHP Brandon Maurer (back stiffness) returned to the mound for a bullpen session March 2 and will continue to be monitored.

Seattle Mariners: Seager, Kyle

3B Kyle Seager missed four days with a strained index finger, but the Mariners expect him to be back for the March 4 game against the Los Angeles Dodgers. Seager was one of Seattle's most consistent offensive players for most of the 2013 season but faded down the stretch.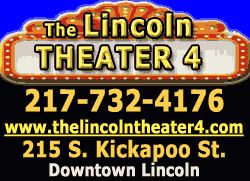 Seattle Mariners: Franklin, Nick

2B Nick Franklin continues to be mentioned in trade rumors, and his start to the spring probably will not diminish the interest. Franklin, who turned 23 on March 2, went 2-for-3 with a solo home run in his first spring training game. He was expected to be Seattle's second baseman of the future before the team added 2B Robinson Cano in free agency. Now Franklin is left to battle Brad Miller for the starting shortstop job, and it would not be a big surprise if he gets dealt. The latest rumors have the New York Mets offering young pitching for the switch-hitting infielder. Franklin came out of the gates strong after a midseason call-up from Triple-A last season, when he was actually in the discussion for American League rookie of the year honors before falling into a prolonged slump to close out the 2013 season.

Seattle Mariners: Smoak, Justin

1B Justin Smoak went 3-for-4 during his first two games of the spring, and that's only half the story. All three of his hits came from the right side of the plate, where the switch-hitting Smoak had some struggles last season (he hit .192 with two home runs against left-handed pitching last season; .260 with 18 home runs against right-handers).

Oakland Athletics: Gentry, Craig

OF Craig Gentry, the Athletics' new backup outfielder, was declared out for an additional week and a half. Gentry was expected to miss only a few days after incurring a lower back strain the first week of camp. Manager Bob Melvin said Gentry is still expected to be ready for the start of the season.

Oakland Athletics: Cook, Ryan

RHP Ryan Cook (right shoulder tightness) is considered questionable for the Opening Day roster, according to manager Bob Melvin. Cook is scheduled to throw his first bullpen session of the spring on March 6, and he wouldn't appear in a spring game for at least a week or so after that.

Oakland Athletics: Elmore, Jake

INF Jake Elmore was acquired by the A's from the White Sox in a cash deal on Feb. 27. Elmore, 26, fits Oakland's versatility mode — he played every position, including catcher and pitcher, for Houston last year. He has two options left and is unlikely to be an immediate big-league option for Oakland.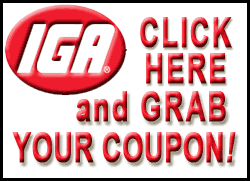 Oakland Athletics: Burns, Billy
OF Billy Burns, acquired from the Nationals for LHP Jerry Blevins in December, is making a good impression in camp. The switch-hitting speedster is not known for having a good arm, but he threw out two runners in a game on March 2 and he hit .313 with five steals in his first six spring games. Burns is a strong candidate to be a September call-up, but he could be an option sooner in the event of injury.

Texas Rangers: Wilson, Russell

2B Russell Wilson spent Monday training with the Rangers in Surprise, Ariz., and the Seattle Seahawks quarterback refused to rule out the possibility of playing baseball someday.

"You never say never," he said. "I've always had the dream of playing two sports. If somehow it was a miracle that it could work out, I'd consider it. At the same time, my focus is winning the championship with the Seattle Seahawks and hope to be playing for a long time."

In December, Texas selected the Super Bowl-bound quarterback from the Colorado Rockies in the minor league portion of the Rule 5 draft.

San Diego Padres: Maybin, Cameron

CF Cameron Maybin ruptured his left biceps tendon March 2, and he will be sidelined two to three months.

Last year, he was limited to 14 games due to injuries to his right knee and right wrist.

Maybin was hurt while diving to make a catch during to make a catch in an exhibition game against the Dodgers at Camelback Ranch in Glendale, Ariz. He stayed in the game but had trouble fielding a grounder later in the inning. An MRI exam March 3 found the biceps damage, but it ruled out shoulder capsule or rotator cuff damage.

Santana, Johan

LHP Johan Santana, a two-time Cy Young Award winner, is close to signing a minor league deal with the Orioles, multiple media outlets reported March 3.

Santana, 34, recently worked out for seven teams and was reportedly only hitting 77-78 mph with his fastball. He is shooting for a June return after multiple shoulder surgeries in recent years.

He went 11-9 with a 2.98 ERA with the New York Mets in 2010. After missing 2011 to recover from shoulder surgery, he pitched the first no-hitter in Mets history on May 1, 2012. However, he finished 6-9 with a 4.85 ERA that year. He last pitched in a major league game on Aug. 17, 2012.

Last April, he had surgery to repair a re-tear of the anterior capsule muscle in his left shoulder.

[© 2014 Thomson Reuters. All rights reserved.]
Copyright 2014 Reuters. All rights reserved. This material may not be published, broadcast, rewritten or redistributed.