Toppers take regional for the first time since 1999

Send a link to a friend Share
[March 03, 2014] MOUNT PULASKI — "Party like it's 1999" is just what the Mount Pulaski Toppers did Friday night on their home court after securing a 73-65 victory over Sangamon Valley in the regional championship.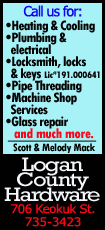 These boys were toddlers themselves the last time a Mount Pulaski team held a regional plaque in the air. Coach Ryan Deibert was a member of that 1999 team. So to say this one was long overdue could be an understatement.
The intensity of the crowd had the Toppers fired up from the moment Jordan Luczaj scored the first bucket seconds into the game all the way up until Matthew Amidon made the final point on a free throw due to a technical foul being called on Sangamon Valley. It was quite an emotional, fast-paced game; however, the Toppers never lost their composure.
From Michael Lowery winning the tip to balanced first-quarter scoring that saw each starter putting points on the board, the Toppers set the tone that they meant business in front of the pumped-up crowd.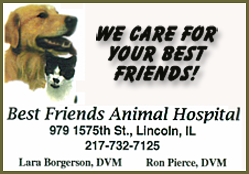 At the end of the first quarter, the Toppers had stunned the Storm with a commanding 19-10 lead. That lead would prove to be huge. The Storm fought back in the second quarter and even outscored the Toppers to narrow the Mount Pulaski lead to 34-28 at half. The third quarter still saw a Storm team with a lot of fight giving the Toppers fits and once again trimming the Topper lead, this time to 45-43.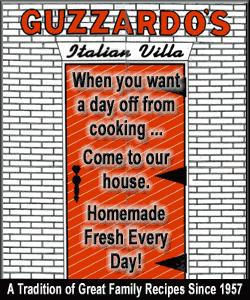 Still not rattled, the Toppers entered the final eight minutes with a calm-before-the-storm attitude, so to speak. Luczaj, Lowery, Amidon, Leinweber and Blake Collier would combine for 28 fourth-quarter points and thus seal the deal with a 73-65 win.
The storm that would follow the buzzer was a welcomed one. A tidal wave of fans rushed the court as the team was presented its first regional championship plaque since 1999.
The newly crowned regional champions will travel to Ridgeview High School in Colfax to take on Heyworth at 7 p.m. Tuesday night in sectional play.
Mount Pulaski scoring:
Brady Thomas, 5

Blake Collier, 8

Matthew Amidon, 11

Ridge Leinweber, 11

Michael Lowery, 16

Jordan Luczaj, 22
[By TEENA LOWERY]