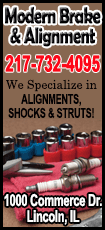 LCU Board Chair Gene Harker, MD, PhD, said in his announcement, "Dr. Green brings a pastor's heart, a scholar's mind, and a seasoned-leader's wisdom to his new role. He is a trusted member of our community. We simply cannot imagine a better transitional president for such a time as this. We ask for your continued prayers and partnership during this time of transition."

As transitional president, Dr. Green will have the full authority and responsibility of the president's office as he engages the LCU campus community, alumni, and friends in fulfilling the University mission and meeting institutional goals.

"During his 16-year tenure, President Ray has established a solid foundation on which LCU can build for the future," said Dr. Green. "I look forward to serving the LCU community as we seek to maintain continuity with the past while embracing appropriate change for the future."
Dr. Green has been an integral part of the Lincoln Christian community for 47 years. He has served LCU with distinction in the roles of Trustee, Administrative Assistant to the President, Director of Development, Executive Vice President, and Vice President of Church Development. Dr. Green currently serves as Professor of Leadership and Director of two growing academic programs: the online MA in Organizational Leadership and the Seminary's Doctor of Ministry, Master of Arts and Master of Divinity Leadership specializations. As one of LCU's highest rated professors, he teaches many of the core leadership courses.

President Ray expressed his support with, "Dr. Green is a uniquely gifted leader. He has an extraordinary capacity for teaching, preaching, leading, and engaging organizational culture in an effective and catalytic way. We are thankful he is willing to serve in this capacity at this crucial juncture in the university's history."
Dr. Green graduated from Lincoln Christian University (BA, 1970 and MDiv 1973) and went on to earn his doctorate (DMin) from the Trinity Evangelical Divinity School of Trinity International University.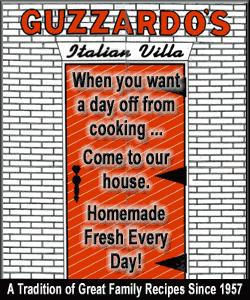 Not only is Dr. Green a proven leader and scholar, he served in full-time preaching ministry for 10 years at Attica Christian Church in Attica, Indiana, and Jefferson Street Christian Church in Lincoln, Illinois, before joining the LCU administrative team in 1982. He continues to be in demand as a speaker and church consultant. He and his wife Margaret have been married for 44 years and have a daughter, Lara, who lives in Springfield, Illinois, with her husband Jon Morrissette who serves as Lead Minister with the Lakeside Christian Church.
Dr. Harker was encouraging in his announcement to faculty and staff on Thursday afternoon, "Great things are happening at LCU, and we are excited about what God will do in the coming year. We ask for your continued prayers and partnership during this time of transition."

Dr. Green will serve as Transitional President until a permanent president is in place—a process that Dr. Harker anticipates will be completed by June 1, 2015.
[Text from file received from Lincoln Christian University]
About Lincoln Christian University
Established in Lincoln, Illinois, in 1944, LCU's mission is to equip Christians to serve and lead in the church, the workplace, and the world. In its 70 year history, 16,000 Lincoln Christian alumni have gone on to serve in every one of the 50 United States and in more than 160 countries worldwide. Today, LCU offers a variety of degree programs for undergraduates, graduates and seminary students. Classes are offered on campus, at four extension sites in 3 states and online around the world. To learn more, visit www.lincolnchristian.edu.