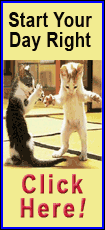 In a State of the Union style address to China's annual parliament meeting that began on Wednesday, Premier Li Keqiang said Beijing aims to grow the world's second-largest economy by 7.5 percent this year, the same as last year's target. Analysts have said maintaining the target after years of breakneck expansion signals that Beijing will remain focused on reforms and rebalancing the economy.

Li said enacting reforms was his first priority even as he keeps an eye on growth. Idle factories will be shut, and work on a new environmental protection tax will be sped up to create a greener and more balanced economy powered by consumption rather than investment, he said.

"Reform is the top priority for the government this year," Li told around 3,000 hand-picked delegates in a cavernous meeting hall in central Beijing.

"We must have...the mettle to fight on and break mental shackles to deepen reforms on all fronts."

To aid the transformation, China's economic planner, the National Development and Reform Commission, told parliament that the government will target 17.5 percent growth in fixed-asset investment this year, the slowest in at least 10 years.

Investment is the largest driver of China's economy and accounted for over half of last year's 7.7 percent growth by expanding 19.6 percent, exceeding an 18 percent target.

Analysts welcomed slower investment growth although some worried about the impact of environmental measures on jobs and incomes.

"There have been a lot of environmental protection-related initiatives, but the issue has started to have some negative impact on people's livelihood and in the economy," said Paul Tang, an economist at Bank of East Asia in Hong Kong. "It is an area that needs to be addressed."

Li said the battle against pollution will be waged via reforms in energy pricing to boost non-fossil fuel power and cutting capacity in the steel and cement sectors which are the sources of much air pollution.

But plans to cut 27 million tonnes (1 tonne = 1.102 metric tons) of outdated steel capacity this year comprise less than 2.5 percent of total capacity and will be outstripped by new capacity currently under construction, although this will be more modern and less polluting.

The targeted cement closures amounting to 42 million tonnes comprise less than 2 percent of last year's total production. Many steel and cement factories have also been shutting down for economic reasons, putting China's willingness to go the extra mile on pollution into question.

NATURE'S RED-LIGHT WARNING

At a plenum meeting of the ruling Communist Party last November, China announced ambitious reforms that signalled the shift from investment- and export-fuelled growth towards a slower, more balanced and sustained expansion.

Wednesday's announcements signal that it is well on track, but moving cautiously.

Li, China's first premier with an economics doctorate, said the government would maintain an inflation target of around 3.5 percent for 2014. Broad M2 money supply growth would be kept at 13 percent, also widely expected.
He said authorities would set up a deposit insurance scheme, a step toward China's goal of freeing up bank deposit rates. The scheme would protect depositors as Beijing is concerned some smaller lenders could go under as banks compete for deposits in a more open regime.
Li also said the government would push forward reform of the yuan exchange rate. Convertibility of the yuan on the capital account would be brought forward, Li said.

The government plans 15.3 trillion yuan ($2.5 trillion) in budgeted spending in 2014, which would produce a deficit of about 2.1 percent of GDP, unchanged from the actual shortfall in 2013, the finance ministry said.

Some changes, such as government downsizing or closures of debt-laden factories in sectors gripped by overcapacity, are likely to take a back seat to avoid fuelling job losses and undermining social stability, analysts say.

After thirty years of scorching double-digit economic growth that lifted hundreds of millions of Chinese from abject poverty, but damaged China's natural environment by polluting its air and water, Beijing clearly wants to change tack.

"Smog is affecting large parts of China and environmental pollution has become a major problem, which is nature's red-light warning against the model of inefficient and blind development," Li said.

Yet acutely aware that the reform agenda will be derailed if the economy slows abruptly, Beijing wants to pursue change at a gradual pace.

During the parliament meeting, key government ministries and the central bank will hold a series of press briefings to cover a wide range of economic and social issues.

Li is scheduled to hold a news conference at the end of the parliament meeting on March 13.

(Additional reporting by Fiona Li, Michael Martina and David Stanway; writing by Koh Gui Qing; editing by Raju Gopalakrishnan)
[© 2014 Thomson Reuters. All rights reserved.]
Copyright 2014 Reuters. All rights reserved. This material may not be published, broadcast, rewritten or redistributed.