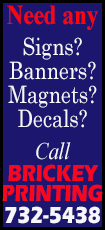 The justices voted 6-3 along non-ideological lines in a ruling that extends whistleblower protections to investment advisers, law firms, accounting firms and other such businesses working for public companies.

The three dissenting justices said the ruling had a "stunning reach" that could give protections far beyond that, potentially even reaching household employees like babysitters.

The National Federation of Independent Business criticized the decision, saying in a statement that it gave plaintiffs' lawyers "additional incentives to pursue aggressive litigation" against employers.

The justices were interpreting part of the Sarbanes-Oxley Act, the 2002 Wall Street reform law passed by Congress that sets standards for all U.S. publicly traded company boards, management and public accounting firms.

Lawyers representing employers warned that the ruling expands the scope of the provision from roughly 5,000 companies to several million, including small businesses.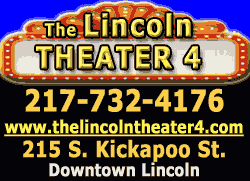 The court majority said the decision was in accordance with how the U.S. Department of Labor had interpreted the law for almost a decade. Justice Ruth Bader Ginsburg, writing for the majority, noted that Congress had enacted Sarbanes-Oxley after accounting problems brought down energy company Enron Corp and communications provider WorldCom Inc, calling those events the "mischief to which Congress was responding."

She questioned whether Congress, "prompted by the Enron debacle, would exclude from whistleblower protection countless professionals equipped to bring fraud on investors to a halt." Employees at Enron's accounting firm, Arthur Andersen, were retaliated against when they sought to bring the fraud to light, Ginsburg added.

Justice Sonia Sotomayor, joined by Justices Anthony Kennedy and Samuel Alito, wrote a dissenting opinion. The majority's interpretation gave the law too broad a reach, she wrote. Not only babysitters but also small businesses that contract with public companies, such as a service that cleans a Starbucks Corp coffee shop, could be swept up, Sotomayor wrote.

The reach of the ruling could hinge on another legal question that was not directly before the high court: whether whistleblower protections apply only to allegations of shareholder fraud or more broadly to other types of fraud claims. Since 2011, the Department of Labor has embraced the latter approach, lawyers familiar with the issue say.

Focusing on the claims in the case, which did relate to alleged shareholder fraud, Ginsburg said there was no need for the court to decide that question.

Eric Schnapper, the lawyer who represented the whistleblowers, agreed with Ginsburg that future claims will still focus on shareholder fraud.

"That's where the real impact is going to be," he said.
MUTUAL FUNDS

The court ruled that two whistleblowers were legally protected against retaliation after they raised concerns to their employer, FMR LLC, the parent company of Fidelity Investments, about how some mutual funds were being managed.

While Fidelity's mutual funds are public companies and are required to file reports with the U.S. Securities and Exchange Commission, management services are provided by private companies under contract with the funds, including Fidelity Brokerage Services LLC.

The case, which will now return to lower courts for further litigation, concerns claims made by former employees Jackie Lawson and Jonathan Zang, both of the Boston area. Both said they were retaliated against after highlighting what they believed to be improper company practices.

Zang said in an email the ruling "confirms the importance of protecting mutual fund employees from retaliation when they report unlawful practices that harm shareholders."

Stephen Kohn, executive director of the National Whistleblower Center, said the ruling was of particular significance in the mutual fund industry.

"I've had a number of cases where the company tries to manipulate the employee relationship to have the employee lose whistleblower protections," he said. "The mutual fund industry had this down to a science."

Vincent Loporchio, a Fidelity spokesman, said the company has long encouraged employees to come forward with concerns. He said the claims raised by Zang and Lawson were unfounded.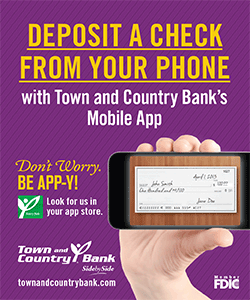 The case is Lawson v. FMR, U.S. Supreme Court, No. 12-3.

(Reporting by Lawrence Hurley; Additional reporting by Sarah N. Lynch, Ross Kerber and Aruna Viswanatha; Editing by Howard Goller, Leslie Adler and Douglas Royalty)
[© 2014 Thomson Reuters. All rights reserved.]
Copyright 2014 Reuters. All rights reserved. This material may not be published, broadcast, rewritten or redistributed.