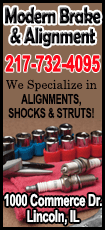 The authors conjecture that this unequal division of home labor may explain why fewer women reach the elite level of the field.

"Because we see differences even among a select group of individuals who were smart and motivated enough to achieve elite grants from the federal government to support their career development as researchers, we have reason to worry that similarly bright and capable men and women are not succeeding at the same rate," senior author Dr. Reshma Jagsi told Reuters Health.

Jagsi is a radiation oncologist at the University of Michigan in Ann Arbor, and a female physician-researcher herself.

She and her team surveyed recent recipients of prestigious early-career grants, bestowed by the National Institutes of Health, for researchers with degrees in clinical medicine.

The authors mailed questionnaires to 1719 researchers who had received a grant between 2006 and 2009. Just over 1000 MDs responded, 437 of whom were women. Of both women and men, most were married or partnered and had children.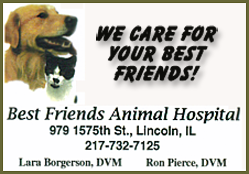 Single men without children reported spending the most time on research, about 44 hours per week, compared to 40 hours per week for single women without children.

Married or partnered women with children spent the least time on research, 35 hours per week, compared to 40 hours per week for married men with children, according to the results published in the Annals of Internal Medicine.

Though married men and women with children spent roughly the same amount of time teaching, caring for patients or doing other paid labor, there was a large difference in time spent on domestic labor: 44 hours for women and 32 hours for men.

One item on the 173-point questionnaire asked how much of the total time spent on parenting or domestic tasks — such as cooking, cleaning, home maintenance and finances — was "spent by you."

Married or partnered women with children reported spending an average of 44 percent of the total time devoted to parenting or domestic tasks themselves.

Men in similar situations said they spent 25 percent of that time themselves.

"While balancing work and family is a challenge for many men and women alike, regardless of what kind of work they do, a career as a physician-researcher can be quite intense and demanding, and if a woman also faces substantial responsibilities at home, this challenge may be particularly difficult," Jagsi said.
Dr. Molly Cooke, president of the American College of Physicians, wrote an editorial accompanying the study.

"I think that we should have broader definitions of success," Cooke told Reuters Health.

Academic medicine is particularly conservative, but the same situation is probably true at a high level in any other fields, in which women in their 30's don't see as many older women as department chairs or deans and are less encouraged to take that route, Cooke said. Age 30 to 40 is a critical period for research output if you want to reach the highest levels, she added, and that also happens to be the time women who want to have babies are having them.
"All of that being said, it is a lot easier being a physician-researcher and a mother than being a mother in a minimum wage job in the service sector or working on the line in a cannery, so we have to keep some perspective on all of this," Cooke said.

Societal and cultural norms may influence women's choices to spend more time on domestic activities, Jagsi said.

She used the example of emergency contact forms for school children. At least in her area, she said, the forms ask for the mother's name first, so even if the father would prefer to be the primary point of contact, the mother is usually called first.

"A woman might not turn away a call from the school nurse, but the fact that she was the first one called might explain why she is the one who picks up the child, and her 'choice' to go might have nothing to do with her having a deeper belief that she is the parent better suited to care for a sick child," Jagsi said. "We need to be aware of the context within which choices are made and preferences expressed."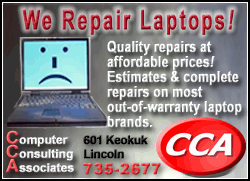 ___

Source: http://bit.ly/1c4WfSU
and http://bit.ly/1cqScRu
Annals of Internal Medicine, online March 4, 2014.
[© 2014 Thomson Reuters. All rights reserved.]
Copyright 2014 Reuters. All rights reserved. This material may not be published, broadcast, rewritten or redistributed.