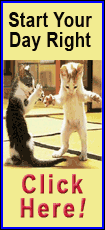 Sinclair, 51, a married father of two, is accused of twice forcing oral sex during a three-year affair he admitted to having with a junior female officer during deployments to Iraq and Afghanistan and back home in the United States.

He has pleaded not guilty to charges that include forcible sodomy, indecent acts, violating orders and conduct unbecoming an officer.

The accusations saw him removed from command in Afghanistan in 2012 and sent back to Fort Bragg, North Carolina, where the trial is being held.

The military judge hearing the case refused to dismiss the charges based on defense attorneys' argument that top military leaders had improperly injected themselves into the case.

The court-martial takes place as the Department of Defense has struggled to deal with a number of high-profile cases of sexual assault, including some involving personnel put in charge of combating the crime.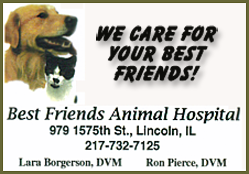 President Barack Obama has ordered military leaders to review the problem, which came into sharper focus after an annual Pentagon study released last May estimated that incidents of unwanted sexual contact, from groping to rape, jumped 37 percent in 2012 to 26,000 cases from 19,000 the previous year.

Among other charges, prosecutors also accuse Sinclair of seeking nude photos from several other female soldiers and possessing pornography while deployed.

Sinclair, who has served five combat tours during his nearly 30-year military career, denies ever engaging in non-consensual sex and says he never threatened to harm the junior officer if she exposed the affair or used his rank to coerce subordinates.

His defense team argues that text messages show that a loving relationship between the general and the now 34-year-old Army captain fractured when she grew jealous of his interactions with his wife and another female soldier.

QUESTIONS OVER POLITICS

The proceedings on Tuesday focused on a motion by Sinclair's attorneys to have all the charges thrown out because military leaders outside the proper chain of command had weighed in on the direction of the case.

Defense attorney Richard Scheff said that the former lead prosecutor, who resigned abruptly less than a month before the trial, told him politics and outside pressures were driving the proceedings.

Scheff said the prosecutor, Lieutenant Colonel William Helixon, felt Sinclair was a war hero who should be allowed to retire rather than be prosecuted in a case plagued by weak evidence and questions about the key accuser's credibility.

Military officials offered a different account of the prosecutor's state of mind. Lieutenant Colonel Jerrett Dunlap, a staff judge advocate, said Helixon "looked distraught" during a meeting last month in which the lawyer disclosed serious personal health and family problems.

He said Helixon felt the sex charges would be hard to prove at trial and should be dismissed for tactical reasons, even though the prosecutor believed the accusations. Dunlap said Helixon had "moral concerns" about pressing ahead.

"He was under emotional distress from the case. He expressed he didn't want to go forward," Dunlap testified, adding that Helixon did not feel ethically barred from doing so however.

In court documents filed last week, the new lead prosecutor, Lieutenant Colonel Robert Stelle, said the military's refusal to accept Sinclair's offer to plead guilty to adultery and conduct unbecoming an officer had nothing to do with outside influence.

The military judge in the case, Colonel James Pohl, ruled Tuesday evening that the trial would go forward on the charges as scheduled. He said opening statements would not be given until Thursday morning.

Scheff called the day's testimony "deplorable."

"The government undertook a vicious character assault against someone they previously called their 'rock star' sex crimes prosecutor, because he was the only Army leader with the integrity to stand up to politics," Scheff said in a statement.

A panel of five generals will sit as jurors in the case, which could run through March 28.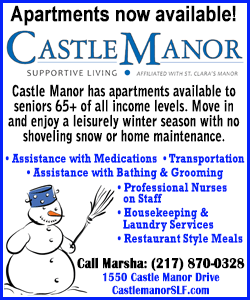 Sinclair's wife, Rebecca, spoke out early in the case about the toll recent wars had taken on military marriages, but she will not attend the trial, Scheff said, noting, "It's a painful thing for her."

(Writing by Colleen Jenkins; editing by Scott Malone, Sofina Mirza-Reid and Jonathan Oatis)
[© 2014 Thomson Reuters. All rights reserved.]
Copyright 2014 Reuters. All rights reserved. This material may not be published, broadcast, rewritten or redistributed.