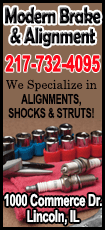 In January, accusations surfaced that Christies's aides had tied storm assistance to a political favor.

Those accusations, along with the traffic jam scandal, have taken a toll on state residents' impression of Christies's handling of the devastating storm, with just 54 percent of New Jersey voters now saying they approved of his efforts after Sandy, a 26 point drop from November, with 36 percent saying they disapprove, the Rutgers-Eagleton poll found.

Christie has been considered a leading 2016 Republican White House contender after being widely applauded for putting politics aside after the storm laid waste to the state's shoreline.

"These new numbers are a far cry from the nearly unanimous praise the governor had received for post-Sandy leadership," said David Redlawsk, the poll's director and professor of political science at Rutgers University.
"The decline in Sandy approval has returned Christie to the pre-Sandy status quo, when about half of voters supported him and the other half did not or was unsure," Redlawsk said.

E-mails released earlier this year revealed that top aides to Christie had ordered a massive traffic snarl near the busy George Washington Bridge last September, apparently to punish a Democratic mayor who had declined to endorse Christie's bid for re-election.

Christie has said he was blindsided by the revelations, and he fired the aides connected to the scandal.

Shortly after the so-called Bridgegate scandal broke, Hoboken Mayor Dawn Zimmer went public with accusations that Lieutenant Governor Kim Guadagno warned her that Christie would withhold Sandy recovery funding if Zimmer did not support a development project in her city.

Guadagno has called the accusations false and illogical.

Redlawsk noted that satisfaction with Christie's Sandy performance was once so strong that even those who otherwise did not give Christie high marks were supportive.

In January, more than half of voters who disapproved of Christie's job performance took a favorable view of his Sandy response. Now, about two-thirds of voters who disapprove of Christie's performance generally also disapprove of his response to Sandy.

Despite the shift, most New Jersey voters are still behind the governor. Nearly 90 percent of those who voted for Christie last November said they would vote for him as governor again if they had the chance.

Christie's overall job approval has remained stable, with 55 percent of voters saying they approve and 39 percent saying they disapprove, the poll found. Six weeks ago, 53 percent said they approved of his job performance and 41 percent did not.

Nearly half of voters said they believe the administration withheld Sandy aid from some mayors in retaliation for not receiving their re-election support.

The survey of 842 New Jersey adults had a margin of error of plus or minus 3.7 percentage points and was conducted from February 22-28. A sub-sample of 729 registered voters had a margin of error of plus or minus 3.8 percentage points.

(Reporting By Edith Honan; editing by Scott Malone and Leslie Adler)
[© 2014 Thomson Reuters. All rights reserved.]
Copyright 2014 Reuters. All rights reserved. This material may not be published, broadcast, rewritten or redistributed.