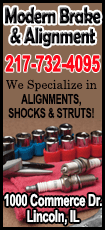 On Tuesday night, the newly anointed No. 1 team in the state of Illinois in Class 3A basketball struggled to find the winning combination against a scrappy Decatur Eisenhower squad. Using a 10-0 run to start the game and a 17-4 run at the end proved to be enough as the Railers advanced to Friday's title game with a 53-33 win over their new Central State Eight foe come next year.

"Every year, they say in the state tournament, you get a lucky card," Lincoln coach Neil Alexander said after the hard-fought battle. "Tonight, we played ours. We're trying to get them to understand it's now one and done. There is no time to mess around."

At the game's outset, Lincoln did not mess around, using the normal pressure defense to force the Panthers into one bad play after another. A 3 from Gavin Block started the scoring, while a steal and layup from Joey Olden put Lincoln up 5-0. Max Cook, who led the way with a season-high 17 points, six rebounds, four steals and three assists, sank a pair of free throws after a drive to the basket and then hit a 3 after the possession was kept alive on outstanding offensive board work from Olden. Lincoln (29-2) was up 10-0, and you had the feeling we were about to watch another rampage like Friday night against Lanphier.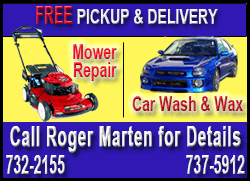 Eisenhower finally got on the board on baskets from Brandon Tucker and Quan Bradford, but the home team answered back. Tyler Horchem's steal and strong move to the basket for the lay-in preceded another basket from Cook, who seemed determined to pick up his game by constantly driving to the hole. His seventh point of the quarter put Lincoln back up by 10, at 14-4. Tucker continued to keep Eisenhower close with outside jumpers, including one from 3-point range. His last score of the quarter pulled the visitors to within five at 14-9.
Despite some ballhandling issues and other turnovers, the Railers were able to maintain their advantage, although Eisenhower did not help their cause, as they found it difficult to take care of the basketball as well.
Block scored late in the quarter to give Lincoln a 16-9 lead. Those were the final points we would see from Block in the half.
"I don't think Gavin had one of his better nights," Alexander said. "Their big guy played him real tough, was real physical."
That and foul trouble kept Block from reaching double figures on the night, something he had done 16 of his last 17 contests.
The second quarter found the Panthers hanging in the contest. For much of the season, the Railers would take a 10-point lead and in the blink of an eye, turn it into 20 to 30. Eisenhower was not going to let that happen on Tuesday. A basket from Colton Lockwood cut the lead to five, only to have Will Cook hit his only shot of the night, a 3, to push the game to 19-11. However, Lincoln could not put the Panthers away. Stephen Bobbitt and Lockwood made seven of eight free throws during the quarter, while the Railers struggled to hit one layup and close-in shot after another.
A basket from Adam Conrady, who came up with five rebounds, put Lincoln up 21-13, while Payton Ebelherr got on the board as he drove a wide-open baseline to extend the Railer lead to 24-15. Again, Eisenhower found a way to pester the Railers, cutting the game to 24-17. The Railers rounded out the first-half scoring as Max Cook completed a three-point play and Conrady scored in close to move the lead back to double figures at 29-17.
Eisenhower scored the final four points of the half and almost got more. In the waning seconds, Lincoln was unable to corral a loose ball in the corner and also allowed the Panthers to drive the baseline. A basket underneath that would have continued their momentum was waved off with half a second to go, thanks to a traveling call. The teams hit the locker room with Lincoln up 29-21.
The roar from Friday night at Roy S. Anderson had been replaced by a quiet hush.
Things continued to tighten up as Braxton Woodland scored on the first possession of the half after Eisenhower got the ball in the middle of the Railer defense and found him open on the baseline. It was a scene that was too familiar during the evening.
"We didn't cover the middle," Alexander said. "If it gets in there, we have problems. If they (Eisenhower) did that to us, what do you think U-High sitting up there watching will do with 6'5", 6'5" and 6'7" in there?"
Up only six, just 33 seconds into the quarter, Block picked up his third foul on a very questionable charging call that looked as though the Panther slid under Block well after he left his feet. Fortunately for the Railers, Eisenhower did not take advantage, while Horchem tried to take matters into his own hands by driving to the basket and getting fouled. The senior split the free throws, putting Lincoln up 30-23. Woodland continued his inside dominance with another basket, which was answered by Block on the other end. Up 32-25, it looked as though Block was poised to take over as he had been doing for much of the late-season run. That notion ceased at the 4:25 mark when he was whistled for his fourth foul on a rebound. It was another case of Lincoln not getting to the loose balls like we are used to seeing.
"We were two steps slow tonight, and they made us pay," Alexander said.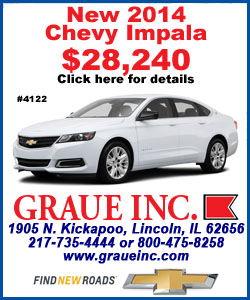 Block's absence is not something that is felt only on the offensive end.
"With him out, we have to move Ed (Bowlby) from his normal spot to the four, and put someone else in Ed's spot," Alexander explained. "It can complicate things."
Eisenhower scored again to cut the game to five at 32-27. Give credit to Max Cook as his take-it-to-the basket plan continued to work as he hit a field goal attempt and a pair of free throws to push the lead back to nine. After an Eisenhower score, Ebelherr stepped in and hit the biggest shot of the night, a 3-pointer from the left corner as time was expiring at the end of the third. The five-point lead had quickly been doubled, and the Railers were about to finally put some distance between themselves and the fifth-seeded Panthers.
In a very short span to start the fourth, the Railers broke out some familiar looks to continue the game-ending run. Bowlby scored after a lob pass from Max Cook, while Cook scored on a layup after a spin move in the lane. Olden scored after the Railers forced another of the 20 turnovers Eisenhower would suffer, while Bowlby got the Railer Nation to their feet with a reverse layup. Suddenly, the game that was feeling a bit too tight for comfort was a 47-29 lead for Lincoln. After Eisenhower got another basket from Lockwood, Ebelherr scored again. The Railers finally hit the 20-point margin after Olden scored after a back-cut and got a nice pass from Block while the team's leading scorer finished the night off with his fourth basket.
After Friday night's win, it was certainly not the team we expected to see, but it may seem a bit much to talk about all the things that need work after a 20-point win. This time of year, all of those mistakes are magnified because you never know what may be that little thing that has you putting the basketballs up for the year. It was certainly unusual to see the Railers record more turnovers (14) than assists (11).
However, the road could get very bumpy on Friday night. Tonight, there is another regional semifinal at Roy S. Anderson as the No. 2-seed, Normal U-High, will be taking on third-seeded Decatur MacArthur. U-High has spent much of the year ranked in the top 10, and they would be looking for revenge as the Railers won last year's Bloomington Regional in overtime over the Pioneers. If it's MacArthur, they will have all the momentum from just knocking off U-High. Either way, Friday night will need a strong turnout from Railer Nation. It will not be easy.
Of course, this time of season, they aren't supposed to be. It's what makes winning those games feel that much better.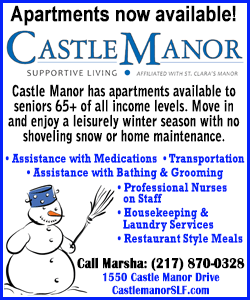 Max Cook had his strongest game in a while with 17 points, while Block scored nine. Ebelherr also had a strong game and finished with seven. Olden scored six, with Bowlby and Conrady adding four. Will Cook and Horchem rounded out the scoring with three each.
Lincoln's game Friday night will tip at 7, with the 3-point contest getting started around 5:30.
___
LINCOLN (53)
M.Cook 5-8 6-9 17, Block 4-9 0-0 9, Ebelherr 3-4 0-0 7, Olden 3-5 0-0 6, Bowlby 2-6 0-0 4, Conrady 2-2 0-0 4, Horchem 1-4 1-2 3, W.Cook 1-4 0-0 3, Krusz 0-0 0-0 0. Team 21-42 7-11 53. 3-point field goals 4-17 (M.Cook 1-2, W. Cook 1-3, Ebelherr 1-1, Block 1-4, Olden 0-1, Horchem 0-3, Bowlby 0-3).
EISENHOWER (33)
Tucker 9, Lockwood 8, Woodland 6, Bradford 5, Bobbitt 3, Fournoy 2. Team 12-35 7-14 33. 3-point field goals 2-15 (Tucker, Bradford).
LCHS 16-13-10-14 53
Eisenhower 9-12-8-4 33
[By JEFF BENJAMIN]
Click here to respond to this article.
Jeff Benjamin's Railer basketball articles