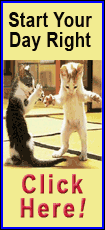 "No hesitation, let it fly," he said. "When I do that, most of the time it goes in."

And that's exactly how Thompson and the Warriors knocked off the Indiana Pacers on a home court that Indiana rarely loses on. His fadeaway jump shot with 0.6 seconds left gave the Warriors a 98-96 win.

The shot silenced a sellout crowd at Bankers Life Fieldhouse, which saw the Pacers lose at home for just the fourth time this season. Golden State hadn't won in Indianapolis since 2007.

Indiana forward Paul George's 3-point attempt as the buzzer sounded hit the back rim and bounced away.

"Those shots are the ones I want," George said.

Thompson led the Warriors (37-24) with 25 points, hitting 10 of 20 shots. Backcourt teammate Stephen Curry added 19 points and forward David Lee scored 11.

Forward David West led the Pacers (46-14) with 27 points. George had 26 points and a game-high 12 rebounds.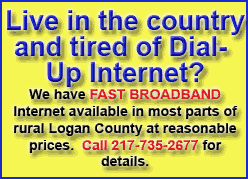 Indiana had a five-game winning streak halted. The Pacers begin a three-game road trip Wednesday in Charlotte.

"It's a great feeling to come in here and get a win," Thompson said. "It's huge, especially against the team with the best record in the NBA."

While the Pacers focused on slowing down Curry, whose 194 3-point baskets lead the NBA, the Warriors found another hero: Thompson.

"When a team takes away your best player, you've got to make them pay the price," Warriors coach Mark Jackson said.

"George (Hill, Pacers guard) played great defense on that play," Pacers coach Frank Vogel said. "It was a great shot."

The Warriors, who won their third game on a six-game trip that concludes Wednesday in Boston, had to withstand a furious rally by Indiana for the win. The Pacers stormed back from a 13-point deficit in the final five minutes, tying the score at 94 with 2:13 left on a free throw by George following a turnover by Curry.

"Things weren't going our way," Jackson said, "but we're a team that has experience. We've played in big ballgames."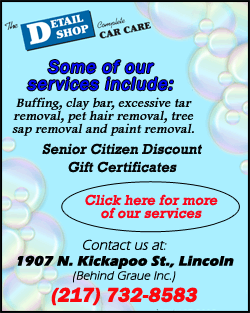 Credit the Golden State bench. The Warriors' bench outscored the Pacers' 34-11. Harrison Barnes and Draymond Green each came off the bench and scored 10 points. Green had seven rebounds.

"I thought our bench was exceptional," Jackson said. "Scoring the basketball, taking care of the basketball and competing at a high level. It was just a thing of beauty and a total team effort."

The Pacers almost pulled the game out with a swarming defense that held the Warriors to two baskets in the final six minutes.

"We played great defense," George said. "When we went through a stretch of the season where we were really shutting teams out, we were playing that defense throughout the whole game. It's good to see that we can get back to that level and that's what we're going to have to do on our home court."

But what the Pacers were bothered about is that it took until the last five minutes to see it happen. Twenty minutes after the game, West and two other teammates were in a hallway outside the locker room discussing what had happened.

"I don't think we stayed the course in terms of our aggressiveness, our fight," West said. "Mentally, we've got to be tougher than we are because it's time. We've got a three-game road trip coming up. It's time."

NOTES: Warriors G Stephen Curry increased his NBA-leading 3-point basket total to 194 with a 3-pointer in the first half. His 272 3-pointers in 2012-13 set an NBA record. ... Pacers G George Hill was back in the starting lineup after missing two games because of a bruised shoulder. He has missed just five games this season. ... Pacers F Paul George made 69 of 73 free throws in February, a .945 percentage. He ranks 10th in the NBA with free-throw shooting at 86.5 percent. ... The game marked the season's only return to Indianapolis for Warriors coach Mark Jackson, who was the Pacers' point guard when the club played in the 2000 NBA Finals against the Los Angeles Lakers. "Oh, great memories, lot of familiar faces. Incredible fans," Jackson said before the game.

[© 2014 Thomson Reuters. All rights reserved.]
Copyright 2014 Reuters. All rights reserved. This material may not be published, broadcast, rewritten or redistributed.