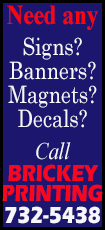 Three Houston starters recorded double-doubles and the Rockets survived a last-second 3-point attempt from Miami forward LeBron James to defeat the Heat 106-103 on Tuesday night at Toyota Center.

Houston center Dwight Howard (22 points, 16 rebounds) provided the defense on James as the clock wound down, forcing an errant shot that enabled the Rockets (41-19) to seal a sixth consecutive home victory. Houston improved to 13-0 at home against Eastern Conference foes.

The Rockets threw countless defenders at James, who recorded a career-high 61 points Monday night against the Charlotte Bobcats. Against the Rockets, James finished with 22 — none in the fourth period.

"We had different guys on him," Rockets coach Kevin McHale said. "We felt that Jordan (Hamilton) could guard him a little bit. Chandler (Parsons) did a nice job on him. James (Harden) had him for a while. I thought that what we were able to do was our wings with James and Chandler didn't guard different guys so we switched up sometimes."

Having trailed the entire night, the Heat finally pulled even at 89-89 on two Dwyane Wade free throws with 7:39 left. The teams exchanged baskets until Houston seized a 100-93 lead with a 7-0 run that included a Terrence Jones baseline jumper and a three-point play with 5:54 left.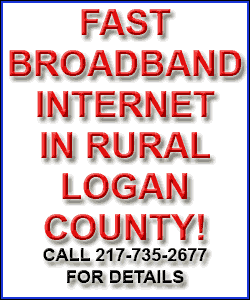 The Heat (43-15) nearly erased all of a 104-95 deficit, getting a Michael Beasley (24 points, 9-for-13 shooting) 3-pointer with 21.2 seconds left to cut the margin to three. Following a Harden turnover, the Rockets' 18th, Miami mustered one last attempt that James missed wide right.

Jones added 19 points and 12 rebounds for Houston; Harden had 21 points and 11 assists. Guard Patrick Beverley matched his career high with five 3s, had 19 points, and he vigorously defended any and everyone.

"We know he's going to play defense like that," Howard said of Beverley, who added three steals and a blocked shot. "His job is to start us off on the perimeter and my job is to finish it off (inside) and block shots."
Wade produced 24 points, six assists and four rebounds for the Heat.

"They outrebounded us by 13 and they had 16 second-chance points," said James, who posted six assists and three steals. "We got it to a tie game then Terrence Jones hit a jumper and then got an and-1. We were getting stops but we just couldn't clean the glass. We had our chances."

The Rockets attacked Miami, playing back-to-back games, from the jump, scoring the first seven points and extending to a 17-8 lead when Beverley drilled his third 3 of the first quarter at the 7:55 mark. Houston led 26-18 just past the midpoint of the first quarter before Miami rallied with transition baskets, recording 11 fast-break points in the period.

James and Wade scored the final dozen points of the half for Miami, including a Wade free throw that cut the deficit to 53-52 at the break. Houston made just four baskets in the second, including just one over the final five-plus minutes of the half, and recorded nine turnovers.

Houston pushed its lead to 78-63 before Miami rallied again. But that final hump proved too large to scale as the Heat's winning streak ended at eight.

"In the third quarter they got off to a bigger lead than we needed them to," Wade said. "They have a team that can score the ball, and we gave them too much of a cushion. We used up so much energy to get back in (the game) trying to come back."

NOTES: Despite having played just five minutes Monday night against the Charlotte Bobcats, Heat C Greg Oden was inactive against the Rockets. Miami coach Erik Spoelstra said he prefers to avoid playing Oden in back-to-back games and that Oden would be available for the remainder of the three-game road trip. ... Spoelstra expressed zero concern about the workload that F LeBron James carried en route to his 61-point performance against the Bobcats, noting that James' 41 minutes were not at all prohibitive. "He's in his absolute youth and prime of his career," Spoelstra said. "At this stage of the season, he could probably play over 40 minutes a night every single night." ... Starting with Miami, the Rockets opened a stretch of seven games facing five 40-win teams. "This makes you fine-tune things and it makes you look at things," Rockets coach Kevin McHale said. "Any time you play a top-tier team, it helps you. We've got a period where we're playing really good teams and I'm looking forward to it."
[© 2014 Thomson Reuters. All rights reserved.]
Copyright 2014 Reuters. All rights reserved. This material may not be published, broadcast, rewritten or redistributed.