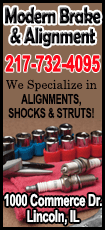 Niskanen scored his eighth and ninth goals of the season, and the Eastern Conference-leading Penguins beat the Predators 3-1 at Bridgestone Arena on Tuesday night.

The game-winner came on a power play at 7:29 of the third period, when Niskanen fired a 34-foot slap shot past Rinne, the Predators star who was making his first appearance since October. Rinne sat out 51 games due to a hip infection.

"It was a pretty long time to me, so it means a lot to me to be back, first of all, and play at home," he said. "The fans were good to me and obviously that felt pretty good. But still, we lost the game. It's tough to take. It's a huge game for us and we had a chance going into the third, and I think the special teams saved the game for them."

The Penguins came in on a three-game losing streak, and coach Dan Bylsma was happy with the way it ended.

"Holding (Nashville) under 20 shots, playing ... a tight game in the third, those were all things we wanted to do in this game. I thought our (penalty kill) was exceptional," said Bylsma, whose team held the Predators scoreless all four times they had a man advantage.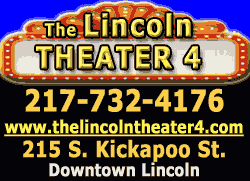 With Nashville defenseman David Legwand drawing a hooking penalty at 6:47 of the third, the Penguins made the most of their man advantage. Paul Martin, operating to the right between the blue line and the face-off circle, flipped the puck to an open Niskanen, who blasted it by Rinne for a 2-1 advantage.

Pittsburgh struck with the game's first goal 27 seconds into the second period. Center Sidney Crosby, skating behind the Predators' net, found Niskanen open for a slap shot that got behind Rinne.

"The first one was a cycle play. Crosby came around the net, found me and put it right in the wheelhouse," Niskanen said. "I don't know how it went in, because it didn't get off the ice."

Twelve seconds later, Nashville tied the game. Predators center Mike Fisher fired a shot that goalie Marc-Andre Fleury knocked down right at the feet of Nashville left wing Nick Spaling, who in turn passed it to right wing Patric Hornqvist for a wrist shot that found the back of the net.

That was the only blemish for the night for Fleury. The Predators had some good shots, but the veteran turned them away time and time again.

"It wasn't the win, but more the way we played," Fleury said. "If we lost the way we played tonight, it would be different than (Saturday's 5-1 loss to Chicago).

"We battled hard. The penalty kill was great. The power play had some chances. We didn't panic. We didn't give them the three-on-ones and the two-on-ones. Guys were locking down the breakaways. All of that together was good."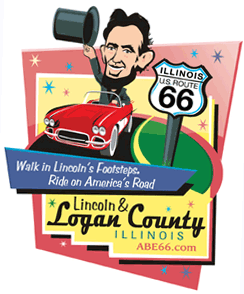 With 2:55 left in the game, Pittsburgh left winger Chris Kunitz added an insurance goal on a slap shot from between the circles off a pass from Crosby. Any chance the Predators had of a comeback was gone when defenseman Shea Weber drew an unsportsmanlike conduct penalty after the play for hammering the puck aimlessly into the boards.

"It's frustrating," said Nashville defenseman Roman Josi, Weber's blue-line partner. "We were playing well and we just couldn't get points."

The first period ended without a score, but both teams had chances. Early in the first on a two-on-one break, Kunitz took a cross-ice pass from Crosby and briefly had an open net. His shot clanged off the left post from almost point-blank range as Rinne closed quickly to his right.

Later in the period, Nashville left winger Gabriel Bourque cranked a slap shot past Fleury, but it ricocheted off the right post. Predator centers Paul Gaustad got one behind Fleury late in the period, but officials ruled that Gaustad kicked it in. The decision was upheld after a review that lasted several minutes.

Rinne finished with 16 saves. Fleury stopped 18 shots. Trotz was pleased with Rinne's play on the whole, but admitted there was some rust.

"You can tell he hasn't had a lot of exchanges with our defense," Trotz said. "That's an area where (Rinne) has been such a good goaltender with the puck."

Meanwhile, Bylsma felt his team was back to playing at a high level.

"The only disappointing part about this game is we didn't shoot the puck enough when we had opportunities," he said. "(Center Evgeni Malkin) hit the post maybe three or four times in the game, so those shots didn't count for us. But I thought to a man we played much harder in this game."

NOTES: Neither team made any moves Tuesday, the day before the NHL's trade deadline. ... Three injured Penguins — RW Beau Bennett (wrist), RW Chris Conner (hand) and G Tomas Vokoun (blood clots) — have been skating after practice. Coach Dan Bylsma said Conner is the closest to returning to practice. ... The Predators missed G Pekka Rinne, a two-time Vezina Trophy finalist, during his lengthy absence. Rinne had a 2.31 goals-against average and a .917 saves percentage in nine games earlier this season; the team's four other goalies combined for 3.42 and .900. ... In the 30 games since Dec. 12 before Tuesday, Nashville D Shea Weber racked up 27 points, tops among the league's defensemen in that time span. Nashville's All-Star was held scoreless Tuesday.
[© 2014 Thomson Reuters. All rights reserved.]
Copyright 2014 Reuters. All rights reserved. This material may not be published, broadcast, rewritten or redistributed.