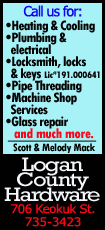 New York Mets: d'Arnaud, Travis
C Travis d'Arnaud has been working with former Mets star Mike Piazza, who is in camp for one week as a special instructor. D'Arnaud, a Southern California native, said it was "a dream" to work with Piazza, whom he grew up idolizing as a member of the Dodgers.

New York Mets: Syndergaard, Noah

RHP Noah Syndergaard passed what manager Terry Collins called "a big test" when he threw two shutout innings Monday against the Atlanta Braves. The outing was Syndergaard's first against Major League competition. He will likely begin this season at Triple-A Las Vegas before making his Major League debut in June.

Miami Marlins: Alvarez, Henderson

RHP Henderson Alvarez was penciled in to make his Grapefruit League debut March 7. He was originally scheduled to start March 2, but he was scratched after he suffered a right shin infection. Alvarez, who tossed a no-hitter in the last game of the 2013 season, does not think the infection will delay his preparation for the 2014 season.

Miami Marlins: Fernandez, Jose

RHP Jose Fernandez, 21, will become the youngest Opening Day starting pitcher in Marlins history. "It's not like it's big news," manager Mike Redmond said when making the announcement, "but I know he's excited about it. It'll be great to see him out there on Opening Day, and I look forward to it."

When Fernandez faces the Rockies on March 31, he will be the youngest Opening Day starting pitcher since Seattle's Felix Hernandez, who was 20 in 2007. The Marlins' previous youngest season-opening starter was Josh Beckett, 22 in 2003.

Atlanta Braves: Garcia, Freddy

RHP Freddy Garcia, bidding for a spot in the rotation, didn't allow a baserunner in his first five spring innings. He retired nine consecutive Mets batters on March 3 after getting six Tigers in a row on Feb. 26 in the spring opener. Garcia, 37, signed a minor league contract with a March 25 out clause if he is not guaranteed a spot in Atlanta. "It's still a long spring, but he's been really, really impressive," manager Fredi Gonzalez said.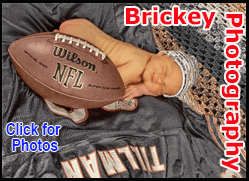 Atlanta Braves: Teheran, Julio

RHP Julio Teheran's first spring inning after a signing a six-year contract extension worth $32.4 million couldn't have been more impressive. He retired the Nationals in order on five pitches with a strikeout March 1. Teheran did allow a pair of two-out singles in his second and final inning, but he finished with 21 strikes in 30 pitches.

Atlanta Braves: Minor, Mike

LHP Mike Minor, who was 13-9 with a 3.21 ERA last season, was scheduled to throw off the mound for the first time March 5 since being shut down after feeling shoulder discomfort early in camp. The soreness was blamed on trying to do too much too soon after a month of inactivity following urinary tract surgery on Dec. 31.

Atlanta Braves: Floyd, Gavin

RHP Gavin Floyd, signed by the Braves as a free agent, was scheduled to throw live batting practice for the first time March 5. He had Tommy John elbow surgery last May while with the White Sox, and he seems to be on target for a return about 12 months later.

Miami Marlins: Slowey, Kevin

RHP Kevin Slowey made his first start since July, tossing two scoreless innings March 1 against the Mets. He went on the disabled list July 27 with tightness in his right forearm.

Miami Marlins: Hand, Brad

LHP Brad Hand had a solid debut March 2 in an important spring, tossing two scoreless innings. He is out of options, so he must make the Opening Day roster or risk being lost by the organization.

Miami Marlins: Marmol, Carlos

RHP Carlos Marmol, who still hadn't pitched in a Grapefruit League game for Miami as of March 4, was forced to return home to the Dominican Republic on March 1 to resolve a visa issue. He was expected to return to camp March 6.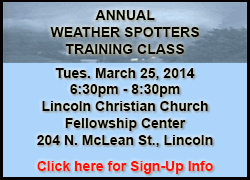 Boston Red Sox: Bogaerts, Xander

SS Xander Bogaerts' ascension to the majors always was bound to bring to mind thoughts of Hanley Ramirez, the can't-miss Red Sox shortstop prospect who came nearly a decade earlier. "He's definitely really talented," Bogaerts said of Ramirez, a three-time All-Star, 2006 NL Rookie of the Year and NL MVP runner-up in 2009. "The way that he plays, that's something you hopefully want to become one day." But Sox GM Ben Cherington, the club's farm director when Ramirez was coming through the system, noted that the two players have far different personalities. "Xander comes from a very strong family. He has a solid foundation," Cherington said. "I think it helps him navigate the things that come with being a big league player. It can take a while to deal with for a younger player, and Hanley maybe took a little longer to find that out. But Xander has been a pretty mature young man from the time he first came into the organization. He was very comfortable in whatever environment he's been put into."

Atlanta Braves: Laird, Gerald

C Gerald Laird caught in the bullpen March 4 and was expected to return to the lineup soon. He hadn't appeared in a spring game since straining his back on a swing in the first inning Feb. 27 against Detroit. Laird left after catching the bottom of the inning at Lakeland, Fla.

Atlanta Braves: Venters, Jonny

LHP Jonny Venters was to be cleared to begin throwing off a mound with limited effort on March 5. Venters hopes to join Atlanta's bullpen in late May or early June as he returns from his second Tommy John surgery.

Boston Red Sox: Napoli, Mike

1B Mike Napoli was eased into spring training games last year to guard against the worsening of a degenerative condition in his hips. But with his health finally stable, he doesn't have any restrictions this year — and it shows. On March 2, Napoli crushed a two-run homer to straightaway center field in the fourth inning against Baltimore Orioles reliever Eduardo Rodriguez. "You want to get to that (swing) as fast as possible," Napoli said. "I still have work to do, but it felt good. I'm trying to see pitches, get my timing down, get my leg kick on time and just be in a good hitter's position early. But yeah, to crush a ball like that, this early in the spring, it's nice."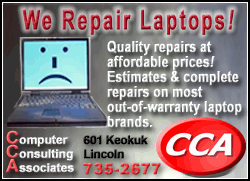 Boston Red Sox: Carp, Mike

1B/LF Mike Carp is drawing interest this spring, but the Red Sox aren't inclined to trade him. Carp has been productive as a left-handed pinch-hitter and occasional starter either at first base or in left field. In 216 at-bats last season, he batted .296 and slugged .523 with nine homers and 43 RBIs, including a memorable 10th-inning grand slam Sept. 11 against the Tampa Bay Rays. Carp credited left fielder Jonny Gomes for helping him adjust to a part-time role. Whenever Gomes didn't start, they sat together on the bench and talked about how they might make an impact later in the game. "We went out there and we tried to combine to be one player," Carp said. "Our goal was 30 (homers) and 100 (RBIs), and we came pretty darn close considering the amount of at-bats we had. We just feed off each other."

New York Mets: Flores, Wilmer

2B Wilmer Flores played shortstop Tuesday for the first time in a spring game. Though the Mets will likely use Flores mostly at second base this season, they are experimenting with him at short due to their weakness at the position. The Venezuelan native came up as a natural shortstop, but his size and lack of range eventually forced him off the position.

Boston Red Sox: Sizemore, Grady

CF Grady Sizemore is making steady progress in his attempt to make the Red Sox' roster after missing the past two years while recovering from microfracture surgery on both knees. "I'm happy with how things are feeling from a body standpoint," Sizemore said. "Just not noticing anything out there, not having any pain, not coming in feeling worse the next day. It's as good as I could have hoped for." Sizemore spends at least an hour, sometimes 90 minutes, per day getting treatment from the medical staff and working with trainers and strength coaches. There are times when Sizemore still feels rusty, especially at the plate, which can be expected after not playing since the end of the 2011 season. "I don't feel bad (physically), but at times, my body is not catching up with my brain," Sizemore said. "I want to go faster, but it's not quite there yet."

Boston Red Sox: Uehara, Koji

RHP Koji Uehara never has been as popular as some of his countrymen who have migrated from Japan to the majors. But now that he's a World Series champ, having achieved as much dominance as any closer in history for four months last season with the Red Sox, his Q Score is rising. Last month, he took the World Series trophy on tour, meeting with Japanese Prime Minister Shinzo Abe and Caroline Kennedy, the U.S. Ambassador to Japan. He's also the new pitchman for Suntory premium malt beer. And after tossing an easy, breezy 14-pitch scoreless inning in his spring training debut, he was greeted outside the clubhouse by a throng of Japanese media that far outnumbered the handful of embedded reporters who typically cover him. Has a star been born? "No, I don't feel that's changed," Uehara said through his translator, C.J. Matsumoto. "I feel like all this media, they probably went to (Yankees star Masahiro) Tanaka and they just came to me afterward."

Washington Nationals: Detwiler, Ross

LHP Ross Detwiler made his first appearance since early July in spring training Monday. He gave up four runs on five hits in 1 1/3 innings in a 4-2 loss against the Yankees. Detwiler's back problems kept him out for much of last year, and he's trying to take back the No. 5 spot in the rotation.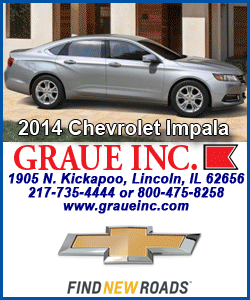 Washington Nationals: Strasburg, Stephen

RHP Stephen Strasburg made his first appearance of the spring. He threw two scoreless innings Tuesday in a loss vs. the Braves. The right-hander struck out one and allowed one hit in his first mound appearance since surgery last fall.

Washington Nationals: Walters, Zach

SS Zach Walters got off to a very fast start this spring. He hit the team's first homer in the 4-2 loss to the Yankees and boasted an .857 average (6 of 7) after the first four games.

Philadelphia Phillies: Gonzalez, Miguel Alfredo

RHP Miguel Alfredo Gonzalez allowed one run on two hits while walking four and striking out two in 1 2/3 innings against the Yankees on Saturday. His next test is scheduled to come Thursday against the Tigers in Lakeland, Fla. Despite struggling with command, Gonzalez made a positive impression on the man who signed him last summer.

"I saw a pretty good breaking ball, a pretty good split," Phillies general manager Ruben Amaro Jr. told the Philadelphia Daily News. "His command wasn't good enough and he knows it. But as far as his first time out, I think this is going to be a process for him. I think he handled the situation pretty well. Mentally it looked like he was poised and handled the situation pretty well."

Washington Nationals: Span, Denard

CF Denard Span showed some offensive punch in the opening spring training contests. He went 3-for-6 with two steals in his first two games. Span had a very strong second half of the season in 2013, and the Nationals hope he can keep rolling this year.

Washington Nationals: Werth, Jayson

RF Jayson Werth was scheduled to play for the first time in Wednesday's game. Werth's been out due to a bicep strain. He missed the Nationals' first five games.

Washington Nationals: Harper, Bryce

LF Bryce Harper returned on Tuesday after missing two days due to flu symptoms. He was out Sunday and Monday and then went 0-for-2 with one walk and a run scored in the loss to the Braves on Tuesday.

Philadelphia Phillies: Papelbon, Jonathan

RHP Jonathan Papelbon threw a perfect inning in his first outing of the spring on March 2. Perhaps most impressive was Papelbon's ability to touch 93 miles per hour on a radar gun. "It looked like it had some giddy-up on it," Philadelphia pitching coach Bob McClure said. "That was good to see." According to Pitchf/x data, Papelbon's fastball topped out at 92.88 mph (his average velocity speed last May) in 2013. His average fastball remained under 92 mph after the All-Star break last year. Papelbon said he was dealing with nagging injuries throughout the season.

Philadelphia Phillies: Galvis, Freddy

SS Freddy Galvis is a heavy front-runner for one of the jobs open on the Phillies' bench. Although Galvis has hit just .230 in 128 games in the last two seasons, he is arguably the best defensive player on the club's 40-man roster and has the ability to play shortstop, second base, third base and left field.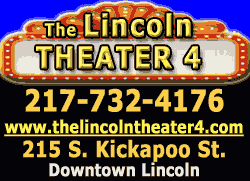 Philadelphia Phillies: Hamels, Cole

LHP Cole Hamels is on track to make his first Grapefruit League start during the week of March 10, barring a setback. Hamels, who entered camp behind schedule after experiencing biceps tendinitis in November, has thrown off the mound three times since the second week of camp and is scheduled to face hitters in a live batting practice session on March 6 and March 9.

Philadelphia Phillies: Howard, Ryan

1B Ryan Howard collected two hits off left-handed pitchers in an intrasquad scrimmage on Feb. 25, and he was 1-for-4 with a run-scoring single and strikeout against southpaws after a week's worth of Grapefruit League games. Manager Ryne Sandberg is set on given a healthy Howard a chance to prove he can hit lefties this spring before going the route of platooning the former MVP with right-handed hitting Darin Ruf. In the last two seasons, Howard has hit .173 with nine home runs and 84 strikeouts in 179 at-bats against left-handed pitching.

Philadelphia Phillies: Hernandez, Roberto

RHP Roberto Hernandez is the favorite to secure the fifth spot in the Phillies' rotation this spring, behind Cliff Lee, Cole Hamels, A.J. Burnett and Kyle Kendrick. Hernandez threw three scoreless innings against his former Rays team on March 3. Hernandez was taken out of Tampa Bay's rotation last summer after sporting a 5.00 ERA in 23 starts. He signed a one-year, $4.5 million deal with Philadelphia as a free agent in December.

Philadelphia Phillies: Asche, Cody

3B Cody Asche (sore right hand) was by a pitch March 2 and exited the game. Initial tests on the hand were negative, and Asche was back taking ground balls March 3. He was expected to rejoin the lineup in a few days.

Philadelphia Phillies: Martin, Ethan

RHP Ethan Martin left his first Grapefruit League start on Feb. 27 with shoulder discomfort after facing four batters. Martin was diagnosed with a strain of his right shoulder capsule and his triceps. He was shut down for at least three weeks.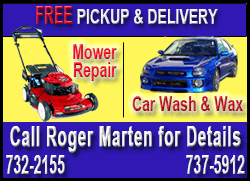 Washington Nationals: Gonzalez, Mike

LHP Mike Gonzalez signed a minor-league contract and got an invitation to the major league camp. He'll be fighting for a bullpen spot.

Pittsburgh Pirates: d'Arnaud, Chase

INF Chase d'Arnaud cleared waivers and was outrighted to Triple-A Indianapolis on March 1. After opening last season on the major league disabled list as he recovered from left thumb surgery, d'Arnaud spent the entire season in the minors, hitting .231/.287/.346 with four homers, 21 RBIs and 19 stolen bases in 67 games for three teams in the Pittsburgh farm system. He appeared in a total of 56 games for Pittsburgh in 2011 and 2012, hitting .208/.232/.275 with no homers, one RBI and 13 steals.

Cleveland Indians: Cooper, David

1B David Cooper cleared waivers and was outrighted to Triple-A Columbus on March 4. Cooper, 27, didn't play in the majors last year. He signed a minor league contract with the Indians in the middle of the 2013 season after recovering from back surgery in April. Cooper hit .315 in a combined 51 at bats between Columbus and the Indians' rookie-level team in the Arizona League. He appeared in 72 major league games for Toronto between 2011 and 2012, hitting .270/.310/.441 with six homers and 23 RBIs.

Philadelphia Phillies: Adams, Mike

RHP Mike Adams (right shoulder surgery in July 2013) is scheduled to throw his third bullpen session of the spring on March 5. Adams hopes to join the Phillies' bullpen at some point in April.

Philadelphia Phillies: Pettibone, Jonathan

RHP Jonathan Pettibone (right shoulder soreness) threw off the mound for the first time in two weeks on Feb. 28 and completed his second straight side session without issue on March 3. Pettibone, who entered camp competing for the fifth starter's job, was shut down during the first week of camp.

Baltimore Orioles: Santana, Johan

LHP Johan Santana, a two-time Cy Young Award winner, will attempt to make a comeback with the Orioles. He signed a minor league deal on March 4. The one-year contract would pay him $3 million if he is in the major leagues.

Santana missed the 2011 season following shoulder surgery on Sept. 14, 2010, returned to pitch the Mets' first no-hitter on June 1, 2012, then missed last season after an operation on April 2 to repair a re-tear of the anterior capsule muscle in his left shoulder.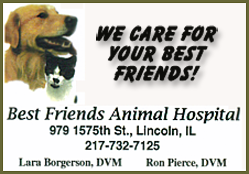 Detroit Tigers: Dirks, Andy

OF Andy Dirks faces back surgery that likely will leave him sidelined for three months. The 28-year-old Dirks, who was expected to platoon in left field this season with Rajai Davis, will undergo surgery on March 10, Tigers general manager Dave Dombrowski said.

Dirks has battled a back problem since high school, but his back bothered him enough in recent days that the team sent him to a specialist. It was determined March 4 after testing that surgery was needed.

In 131 games last season, Dirks batted .256 with nine home runs. He is a career .278 hitter who had a .322 average in 2012.

Texas Rangers: Saunders, Joe

LHP Joe Saunders agreed to a one-year, major league contract with the Rangers, multiple media outlets reported March 4. Saunders recently worked out for the Rangers, who are in need of pitching depth with LHPs Derek Holland and Matt Harrison battling injuries. Saunders, 32, could compete for one of the final spots in the Texas rotation.

In 32 starts last year for the Mariners, Saunders posted an 11-16 record with a 5.26 ERA in 183 innings. Opponents batted .311 against Saunders, who signed a $6.5 million contract with Seattle before the 2013 season.

A 2008 All-Star, Saunders has an 89-81 career record and a 4.31 ERA with the Angels, Diamondbacks, Orioles and Mariners.

[© 2014 Thomson Reuters. All rights reserved.]
Copyright 2014 Reuters. All rights reserved. This material may not be published, broadcast, rewritten or redistributed.