Testifying before Congress, Burns suggested that Russia's seizure of the Ukrainian region of Crimea reflected Moscow's weakness, not its strength, and that a resolution, if one is possible, will take time.

As one of the U.S. government's foremost experts on Russia, where he served twice, including as ambassador, Burns appeared to reach for Kennan's language and thinking as he spoke about the Ukraine crisis and a Russian leader with little apparent appetite for cooperation with the West in what he sees as Russia's traditional sphere of influence.

"We ... need to be mindful of the enduring strengths of the United States and its partners and the very real weaknesses sometimes obscured by Russian bluster," Burns told the Senate Foreign Relations Committee.

"No one should underestimate the power of patient and resolute counter-pressure using all of the non-military means at our disposal, working with our allies, and leaving the door open to de-escalation and diplomacy, if Russia is prepared to play by international rules," he added.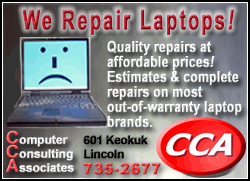 His phrasing contained what seemed a deliberate echo of Kennan, a diplomat and historian widely seen as the intellectual author of Washington's Cold War policy of "containment" against the Soviet Union.

Kennan first spelled out his views in a private, 8,000-word "Long Telegram" from Moscow, where he was charge d'affaires, to State Department headquarters in 1946. They later became public in his anonymous 1947 article "The Sources of Soviet Conduct."

Published as the Soviet Union was cementing its grip on countries such as Czechoslovakia, Hungary and Poland, the essay argued that the United States had to regard the Soviet Union as a rival that sought to undermine any countervailing power.

"Balanced against this are the facts that Russia, as opposed to the western world in general, is still by far the weaker party, that Soviet policy is highly flexible, and that Soviet society may well contain deficiencies which will eventually weaken its own total potential," Kennan wrote in the journal Foreign Affairs under the byline "X."

"This would of itself warrant the United States entering with reasonable confidence upon a policy of firm containment, designed to confront the Russians with unalterable counter-force at every point where they show signs of encroaching upon the interests of a peaceful and stable world," he added.

RUSSIAN DESPERATION?

Like Kennan, in counseling a strategy that is patient, "steady and determined," Burns may be thinking in terms of the long arc of history and implicitly acknowledging that there are unlikely to be any quick fixes to the Ukraine problem.

Crimea, which is home to Russia's Black Sea Fleet and has an ethnic Russian majority, has effectively been seized by Russian forces following last month's ouster of Ukrainian President Viktor Yanukovich, a pro-Russian politician.

The crisis began in November when Yanukovich, under Russian pressure, turned his back on a trade deal with the European Union and accepted a $15 billion bailout from Moscow. That prompted street protests leading to his February 22 overthrow.

Moscow denounced the events as an illegitimate coup and refused to recognize the new Ukrainian authorities.

U.S.-based Russia analysts argued that Russia's effective seizure of Crimea was a reflection of Moscow's weak hand in Ukraine, illustrated by the popular protests centered in Kiev's Maidan Square against Yanukovich's spurning the EU trade deal.
"The results of the whole Maidan catastrophe, the fleeing of the president, was essentially to set back very greatly any Russian influence," James Collins, a former U.S. ambassador to Russia now at the Carnegie Endowment for International Peace think tank in Washington, said of the Ukrainian street protests.

"In a way I have seen the Crimea military option taken by the Russian side as a sign of, maybe desperation is too strong a word, but that they didn't see any other particular options," he added. "Their soft power wasn't working, their economic power didn't seem to be doing the trick, what was left?"

Collins, and other analysts, said Russia's weaknesses include an economy whose growth has slowed in recent years and which remains heavily dependent on oil and gas exports. Russia's strong position in European gas markets could be undercut in coming years by imports from Qatar and even North America.

"The message here is not only the Russian economy not growing fast enough that they can't have long-term confidence, (but) they probably shouldn't even have quite so much short-term confidence," said Matthew Rojansky, director of the Kennan Institute at the Woodrow Wilson Center for International Scholars think tank.

But not everyone sees weakness in Putin's actions.

"I've heard a number of people say that Russia's move in Crimea signals a certain amount of weakness on the part of Russia. Looks like a pretty strong move to me," Sen. Ron Johnson, Wisconsin Republican, told Burns, asking him: "Why do they think they can do that with impunity?"
One point Burns was careful to stress was that he was talking of countering Russian power by "nonmilitary means," something Kennan regretted that he had not made clear enough in his original Foreign Affairs article.

"A ... serious deficiency of the X-Article — perhaps the most serious of all — was the failure to make clear that what I was talking about when I mentioned the containment of Soviet power was not the containment by military means of a military threat, but the political containment of a political threat," Kennan wrote ruefully in his memoirs 20 years later. He died in 2005.

(Editing by Warren Strobel and Andrew Hay)
[© 2014 Thomson Reuters. All rights reserved.]
Copyright 2014 Reuters. All rights reserved. This material may not be published, broadcast, rewritten or redistributed.