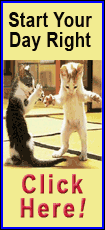 Testifying in the Pretoria High Court, she described how the 27-year-old South African Olympic athlete shouted at a policeman after the car they were driving in was pulled over for speeding south of Johannesburg in September 2012.

After seeing Pistorius' pistol lying on the car seat, the officer picked it up and emptied its magazine onto the floor of the car, prompting an outburst from Pistorius, Taylor said.

When they were allowed to go on their way, Pistorius and the driver, a friend called Darren Fresco, started to joke about shooting out a traffic light, known in South Africa as a robot, Taylor said.

"Oscar was very angry," said Taylor, who was sitting in the back seat at the time of the incident. "Thereafter they were joking around and saying they wanted to shoot a robot."

"Two minutes after, I saw Oscar take his gun and shoot out of the car roof. A very loud sound. They both laughed," she said.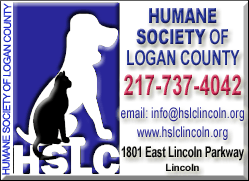 The testimony from Taylor comes two days after the court heard how Pistorius accidentally fired a pistol under the table in a packed Johannesburg restaurant — right next to a child — and then asked his friend Fresco to take the blame.

As well as being charged with the murder of Steenkamp, his girlfriend, on Valentine's Day 2013, Pistorius is facing three firearms offences, part of prosecution attempts to portray him as a gun-obsessed hot-head.

Pistorius denies murder, saying he mistook Steenkamp for an intruder when he fired four shots through a locked toilet door in his luxury Pretoria home. If found guilty, he is likely to spend at least 25 years behind bars.

PISTORIUS WOKE GIRLFRIEND

Taylor, who broke up with Pistorius when he started dating model and law graduate Steenkamp in late 2012, also described two other incidents in which Pistorius drew his gun.

The first was when he jumped out of his car at the gateway of his Pretoria housing complex and put his gun to the window of a black BMW that appeared to have been following him.

The other was when he woke up in the middle of the night after hearing a bang in the bathroom adjoining his bedroom.

"Something hit the bathroom window and Oscar woke me up and asked me if I had heard it," Taylor said, noting that the noise had probably been generated by a passing storm. "He got up with his gun and walked out of the room."

Taylor, who broke into sobs twice during her testimony, also said there had been "one or two" other occasions when Pistorius woke her after hearing noises during the night.

Pistorius presented an affidavit at his bail hearing in which he said he did not check whether Steenkamp was still in the bed before going into the bathroom to confront the supposed intruder on the night he shot her.

Several witnesses have testified to hearing female shouts and screams coming from the house before the shots.

Pistorius had his lower legs amputated as a baby but went on to achieve international fame as the "fastest man on no legs", running on carbon-fiber prosthetic limbs.

Already one of the best-known Paralympic athletes, he ascended to the pantheon of track greats at the 2012 London Olympics when he reached the 400 meters semi-final competing against able-bodied athletes.

With good looks and an easy smile, he was a sponsors' dream, but since Steenkamp's killing the accounts of his behavior have contrasted with his carefully groomed media persona.

(Additional reporting by Kenichi Serino; writing by Ed Cropley; editing by Pascal Fletcher and Louise Ireland)
[© 2014 Thomson Reuters. All rights reserved.]
Copyright 2014 Reuters. All rights reserved. This material may not be published, broadcast, rewritten or redistributed.