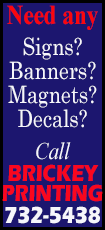 St. Louis Cardinals: Siegrist, Kevin
LHP Kevin Siegrist (soreness in left side) skipped what would have been his third bullpen session in mid-February. Siegrist said he was "not overly concerned" by the discomfort. He made his spring training debut March 2, throwing a scoreless inning against the Mets.

Pittsburgh Pirates: Meadows, Austin

OF Austin Meadows, the first of the Pirates' two first-round picks in last year's amateur draft, has been sidelined by a strained right hamstring that he injured in a base-running drill. Meadows is expected to begin the season at low-Class A West Virginia and is ranked as the Pirates' No. 4 prospect by Baseball America. The 18-year-old hit a combined .316 with seven home runs in 48 games with the rookie-level Gulf Coast League Pirates and short season Jamestown last season.

Pittsburgh Pirates: Decker, Jaff

OF Jaff Decker has only an outside shot to beat out OF Jose Tabata and OF Travis Snider for the starting right fielder's job. However, he could end up winning a bench spot if he continues to impress the way he has during the early stages of Grapefruit League play. The rookie has done a little bit of everything, including executing a successful suicide squeeze and throwing a runner out at home plate. The Pirates acquired Decker from the San Diego Padres in a November trade.

Pittsburgh Pirates: Volquez, Edinson

RHP Edinson Volquez struggled in his first two outings of the Grapefruit League season. In three innings, he has allowed three runs and two hits while walking three and striking out one. Volquez admits that he has been overthrowing in an attempt to show the Pirates they made a wise decision by signing him to a one-year, $5 million contract as a free agent even though he allowed a National League-worst 108 earned runs last season.
Pittsburgh Pirates: Locke, Jeff

LHP Jeff Locke has not yet been penciled back into the Pirates' spring rotation after being scratched from his scheduled start Wednesday because of tightness in his right side. Locke said he is feeling no pain and the Pirates' medical staff wanted to be cautious and not put him in position where he could be injured further. Despite being selected to the All-Star Game last season, Locke is unlikely to beat out RHP Edinson Volquez for the No. 5 starter. Locke still has minor league options remaining and went 2-5 with a 6.12 ERA in 12 starts after the All-Star break.

Pittsburgh Pirates: Sanchez, Gaby

1B Gaby Sanchez returned to the lineup Wednesday after sitting out four days with a strained right knee. Sanchez will, at the very least, be the right-handed hitting half of a first-base platoon. He could wind up being the everyday first baseman if the Pirates fail to trade for a first baseman this spring or rookie left-handed hitters OF/1B Andrew Lambo and 1B Chris McGuiness do not show that they merit playing time.

Cincinnati Reds: Bailey, Homer

RHP Homer Bailey went three no-hit innings his second spring start. He walked one and struck out two. He gave up two runs in his first outing. I got through three innings. That was kind of important," he said. "I'm just trying to build up the endurance. I threw a couple of breaking balls. Overall, it wasn't too bad. It was a lot better than it was the last time out."

Cincinnati Reds: Hannahan, Jack

INF Jack Hannahan (offseason elbow surgery) still has not appeared in a game. "He's having the typical slow rehab from shoulder surgery," Reds manager Bryan Price said. "With a shoulder you have a lot of bad days. He's getting closer to feeling good enough to play."

Cincinnati Reds: Marshall, Sean

LHP Sean Marshall threw from 60 feet after taking a few days off with some stiffness in his shoulder. "It was good," Marshall said. "I'm getting back on track. I was definitely feeling the effects of some overuse -- a lot of long toss, a lot of strengthening exercises. I had a little stiffness, but that's subsided."

Cincinnati Reds: Leake, Mike

RHP Mike Leake, who scratched from his last start with an abdominal strain, threw a bullpen on his regular day. He'll make his next start as scheduled. "It felt fine," Leake said. "I had no pain at all. I should be good to go."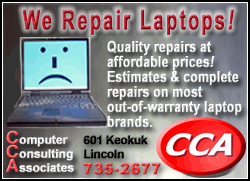 Cincinnati Reds: Latos, Mat

RHP Mat Latos threw off the mound Wednesday for the first time since Feb. 14 knee surgery. "It went really good," Latos said. "The elbow felt fine, the knee felt fine. I didn't expect to throw any change-ups. They allowed me to throw change-ups. I expected to feel a little sore once or twice while I was throwing as I was getting the feel back into the stride on the slope and landing downhill, so there's a little more momentum, a little more body weight to it."

St. Louis Cardinals: Taveras, Oscar

OF Oscar Taveras did not play in any early spring games. The 21-year-old apparently isn't confident enough in his surgically repaired right ankle to go as hard as he needs to go to compete for a job.

Taveras' first season at Triple-A Memphis short-circuited by a high ankle sprain in 2013. He sat out several weeks and tried to come back but eventually opted for surgery after having played just 46 games.

In the offseason, Taveras rehabbed the ankle and it was thought he would be ready for top speed at or near the start of camp. He wasn't. Manager Mike Matheny said he wouldn't use Taveras until he was mentally ready to go 100 percent, and it seems the mental side is more of an issue than the physical. "That's what we're seeing," general manager John Mozeliak told the Post-Dispatch.

St. Louis Cardinals: Rosenthal, Trevor

RHP Trevor Rosenthal, previously held back because of a groin strain, threw batting practice without incident and was pronounced ready for the final three weeks of the exhibition schedule. After going through some fielding drills, Rosennthal said, "I had to get out there and show I wasn't limited."

St. Louis Cardinals: Wong, Kolten

2B Kolten Wong, the Cardinals' top draft pick in 2011, continued to struggle at the plate, going hitless in his first 10 spring at-bats, but he was playing well in the field. Manager Mike Matheny meet with Wong basically to tell him to enjoy himself more and not to fight himself so much.
Cincinnati Reds: Perales, Daniel

SS Jhonny Peralta hit two homers in two at-bats against his former team, the Detroit Tigers, at Lakeland, Fla., "It's not because I came here that I tried to hit the ball like that," he said. "I try to hit the ball everywhere I go." Rather than trying for home runs, he merely wanted to work on his swing. "They're waiting for offense at shortstop," Peralta said.

St. Louis Cardinals: Carpenter, Matt

3B Matt Carpenter was in discussions with the Cardinals about a multiyear contract. Carpenter, who will be starting his third full season in the majors, led the National League in runs (126) and doubles (55) last year. There is precedent for him receiving a big contract. The Cardinals gave slugger Allen Craig, who had similar service time as Carpenter, a five-year, $31 million deal last year.

St. Louis Cardinals: Motte, Jason

RHP Jason Motte, rebounding from Tommy John elbow surgery performed last May 7, is participating in normal throwing sessions and is reporting no pain. He had yet to face hitters, but that was expected to occur early in the week of March 10-16.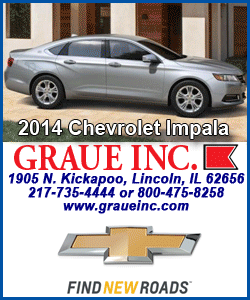 Chicago Cubs: Samardzija, Jeff

RHP Jeff Samardzija had no decisions and a 5.40 ERA after his first two Cactus League starts. He said he was still working on pitches. "I want to come out and establish my other pitches and work on pounding the zone," he said. The 29-year-old was the Cubs' Opening Day starter last year. Manager Rick Renteria had not announced his starter for the March 31 opener in Pittsburgh, but Samardzija is preparing to be the guy. "I'm going into the season with the mindset of being ready for Opening Day and really working towards that and seeing what I need to do to prepare for that so we can hit the season running," he said.

Milwaukee Brewers: Rodriguez, Francisco

RHP Francisco Rodriguez arrived in camp a couple weeks late after a delay in getting his work visa in Venezuela. The veteran reliever said he had plenty of time to get ready for the season because he does not need that many innings in exhibition play to sharpen up.

Chicago Cubs: Russell, James

LHP James Russell did not appear in a game during the first week of Cactus League action. Russell said he had nothing more than "regular dead arm" and that he was scheduled to throw a bullpen session at the end of the week of March 3-9. Russell, 28, is the workhorse of the Cubs bullpen, appearing in 74 games last year and 77 in 2012. The Cubs backed him down on several occasions during the latter part of 2013.

Milwaukee Brewers: Hellweg, Johnny

RHP Johnny Hellweg, who had a rough major league debut in 2013 (6.75 ERA in eight outings), was even worse in his first outing of exhibition season. Pitching the ninth inning against Oakland with a one-run lead, Hellweg failed to retire any of the three batters he faced, including a walk-off, two-run homer by Luke Montz.

Milwaukee Brewers: Peralta, Wily

RHP Wily Peralta, who has a history of slow starts in both the minors and majors, is focusing on getting ready as early as possible this spring. Peralta pitched five scoreless innings in his first two outings and was pleased with his progress. "I want to eliminate the slow start," he said.

Milwaukee Brewers: Weeks, Rickie

2B Rickie Weeks, trying to fight off 2B Scooter Gennett and keep his starting job, was off to a strong start at the plate in exhibition play after making some adjustments in his stance, including raising his hands a bit. "Just keeping everything smooth, really," said Weeks, who batted only .209 last season before a hamstring injury ended his year in early August. "You keep everything smooth, everything kind of falls in place."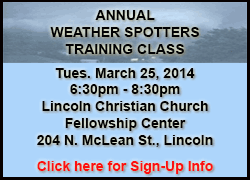 Chicago Cubs: Barney, Darwin

2B Darwin Barney started at shortstop for the first time since July 2012 in a March 6 exhibition game against Cleveland. Barney, who won the Gold Glove at second base in 2012, was drafted and came up as a shortstop. Barney got a look-see at short with Starlin Castro nursing a hamstring injury. Top prospect Javier Baez will see plenty of time at short, and manager Rick Renteria also will look at non-roster man Emilio Bonifacio and prospect Arismendy Alcantara.

Chicago Cubs: Castro, Starlin

SS Starlin Castro, who injured his right hamstring on a stolen-base attempt in a March 2 spring game, spent the next few days recovering. The ailment was expected to keep Castro out of the lineup for seven to 10 days, and no one with the Cubs seemed overly concerned.

Castro, 23, injured his left hamstring last year in spring training. "It's not too bad, like last year," he said. "We don't want to take a chance. It's early right now. You take a couple days to get better."

Chicago Cubs: Baez, Javier

SS Javier Baez hit two home runs in three days during Cactus League play. Baez is arguably the Cubs' No. 1 prospect, and he possesses prodigious power, as evidenced by his 37 home runs last year between Class A Daytona and Double-A Tennessee. However, the Cubs maintain Baez will begin the 2014 season at Triple-A Iowa as the shortstop.

First-year manager Rick Renteria said he didn't mind the focus being on Baez, but he was quick to temper talk of a faster track to the big leagues for the 21-year-old. "It's great, great for Javy, great for the Cubs," Renteria said. "He's an exciting player, as you guys all have seen. It's not like you can hide it."

Chicago Cubs: Arrieta, Jake

RHP Jake Arrieta threw 10 pitches off the mound in early March as he recovers from tightness in his right shoulder. Arrieta came to camp with the discomfort. "It felt awesome," he said of his first mound session of the spring. He is probably a long shot at this point to make the season-opening rotation, as the Cubs will ease him along in spring training.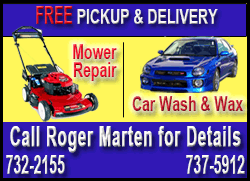 Chicago Cubs: Olt, Mike

3B Mike Olt, who hit his first Cactus League homer March 4, is trying to win a job after a miserable 2012, when vision problems wrecked his season. Olt came to the Cubs last summer in the trade that sent RHP Matt Garza to Texas. The Cubs have a gaping hole at third base, and Olt could fill it. "It's being there and seeing the ball well," he said. "That's my main goal in spring training. Obviously, you want hits and you want to perform. But the main goal of spring training is to get there and get comfortable."

Chicago Cubs: Wood, Travis

LHP Travis Wood had his first Cactus League start pushed back five days, until March 6, because of rain. However, he came out sharp, as he worked three scoreless innings against the Indians. Wood gave up one hit while walking none and striking out three. He's a candidate, along with RHP Jeff Samardzija, to start the March 31 regular-season opener at Pittsburgh. "I've got no control over it," Wood said. "(Manager Rick Renteria is) going to pick whoever he wants to pick, so I'm just going out there to get ready for the season."

Philadelphia Phillies: Hamels, Cole

LHP Cole Hamels is in no hurry to make his exhibition-season debut. Arm fatigue will keep Philadelphia Phillies left-handed pitcher on the shelf and off of a mound for at least another week. Hamels said March 6 after a throwing session that he would rest and focus on getting healthy. "I threw 35 pitches," Hamels said. "To my body, it felt like a thousand."

The Phillies announced last month that Hamels might miss the start of the season because of tendinitis in his left arm. Hamels said upon arrival to camp in Clearwater, Fla., that he was behind schedule and had yet to throw off a mound but could be ready not long after Opening Day. On Thursday, Hamels said pitching in April is no longer a concern.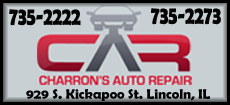 Boston Red Sox: Hill, Rich

LHP Rich Hill reported to spring training in Fort Myers, Fla., on March 6 following the death of his infant son.

Brooks Hill was less than 2 months old when he died on Feb. 24 in Boston.

Hill, who turns 34 on Tuesday, pitched for Boston from 2010 to 2012 and made 63 appearances with the Cleveland Indians in 2013. He signed a minor league contract with the Red Sox during the offseason so he could remain close to his family in Boston and Milton, Mass.

[© 2014 Thomson Reuters. All rights reserved.]
Copyright 2014 Reuters. All rights reserved. This material may not be published, broadcast, rewritten or redistributed.