"We wanted to be an up-and-down team, and we needed some shooters," Suns coach Jeff Hornacek said.

"We knew Gerald could shoot and figured he would get some good looks for us, but we didn't anticipate the way he could make shots and get hot. There are not many guys in this league that just can get on a roll like that."

Green had a career-high 41 points, including 25 in the third quarter, to help the Suns beat Oklahoma City, 128-122, to stop the Thunder's 11-game series winning streak at U.S. Airways Center on Thursday.

Green also had a career-high eight 3-pointers, six in the third quarter. He was one short of the franchise record for 3-pointers in a game and one short of Stephon Marbury's franchise record for points in a quarter.

"I felt like this team was a perfect fit when I got traded here," said Green, a 6-foot-8 swingman who joined the NBA in 2005 out of high school. "I never thought this wasn't going to work."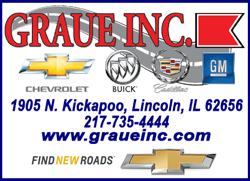 Green, obtained from Indiana with Miles Plumlee for Luis Scola in the offseason, is averaging 23 points a game in his last 12 and has had games of 25, 26, 33 and 36 points in that run.

"I'm not afraid to take good shots," said Green, who averaged in double-figures only twice previously. "I want to embrace those shots, but I don't think I've earned to do that yet. I'm still trying to prove myself to this team and this league. I haven't done nothing in this league."

Guard Russell Westbrook had 36 points, nine assists and nine rebounds and forward Kevin Durant scored 34 points for the Thunder, which had an 11-game winning streak against the Suns snapped.

Durant has scored at least 25 points in 27 straight games, tying Allen Iverson for the second-longest streak in the NBA in the last 25 years. Iverson did it in 2000-01. Durant has the longest streak, 29, achieved in 2009-10.

"We played hard, but they made more shots than we did," Durant said.

Goran Dragic scored seven of his 22 points in the final 2 1/2 minutes for the Suns (36-25), which also got 39 points off the bench from the Morris twins, 24 from Markieff and 19 from Marcus. The Suns shot 52.5 percent from the field and had a 44-33 rebounding edge.

"You've got to get back to a defensive disposition when we play these teams who are small and fast and quick," Oklahoma City coach Scott Brooks said. "We've got to get back to getting stops, and we've got get back to having some toughness on the defensive end."

Oklahoma City (46-16) had a three-game winning streak halted and dropped one-half game behind Indiana for the best record in the league.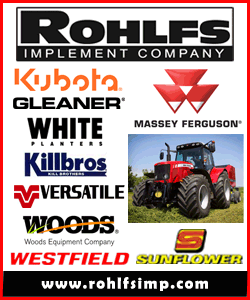 With Green tying a franchise record for 3-pointers in a quarter, the Suns ended the third quarter on a 21-2 run to take a 101-98 lead, their first lead since 3-2.

"I thought he took great shots," Hornacek said. "When you are feeling it, you just want the ball anywhere in your vicinity and you will grab it and shoot it. And that was Gerald tonight. He can do that. We've seen that several times this year. The last 25 or 30 games, he has been very consistent.

The Suns (36-25) led 116-111 when Green made one of two free throws with 5:07 remaining, but Westbrook made two free throws and hit a 3-pointer to tie the game before forward Serge Ibaka's slam on a Durant feed gave the Thunder a 118-116 lead a minute later.

Dragic made two driving layups to put the Suns back in front, and his 20-footer made it 124-120 with 45.3 seconds remaining.

Durant made a 10-footer to bring the Thunder within two with 40.9 seconds left, but forward Markieff Morris hit two free throws and Durant and Westbrook missed 3-pointers on the Thunder's next possession.

NOTES: Thunder F Kevin Durant and Suns G Goran Dragic are two of the three NBA players averaging 20 points and five assists per game while shooting 50 percent from the field. Miami F LeBron James is the other. If Dragic maintains that pace, he would join Paul Westphal (four times), Kevin Johnson (twice), Walter Davis, Charles Barkley and current Suns coach Jeff Hornacek as the only Suns to do that in a season. G Gary Payton is the only other SuperSonic/Thunder player to do that. ... Suns 7-foot-1 C Alex Len, the fifth pick in the 2013 draft, had six points and three rebounds in his second career start while filling in for Miles Plumlee (right knee sprain). ... The Thunder scored 41 points in the first period, their high quarter for a season and the most against the Suns in any quarter this season. Their lead was 41-31. ... Suns G Eric Bledsoe, who has missed 30 games since undergoing arthroscopic surgery on his right knee, is expected to return next week, Hornaceck said. "We have to somehow figure out how to get him in ... without screwing up our rotation, and obviously every game is big from now on," Hornacek said. The Suns also are without G Leandro Barbosa, expected to miss six weeks after suffering fractured hand March 4.
[© 2014 Thomson Reuters. All rights reserved.]
Copyright 2014 Reuters. All rights reserved. This material may not be published, broadcast, rewritten or redistributed.