Lincoln Daily News
welcomes letters of appreciation, information and opinion on matters pertaining to the community.
As a community we need to be able to talk openly about matters that affect the quality of our lives. The most effective and least offensive manner to get your point across is to stick to the issue and refrain from commenting on another person's opinion. Letters that deviate from focusing on the issue may be rejected or edited and marked as such.
You may also send your letters by email to ldneditor@lincolndailynews.com
or by U.S. postal mail:
Letters to the Editor
Lincoln Daily News
601 Keokuk St.
Lincoln, IL 62656
Letters must include the writer's name, telephone number, and postal address or email address (we will not publish address or phone number information). Lincoln Daily News reserves the right to edit letters to reduce their size or to correct obvious errors. Lincoln Daily News reserves the right to reject any letter for any reason. Lincoln Daily News will publish as many acceptable letters as space allows.
To the editor:
As training director of Adamax Tactical Academy, I am obligated to set the record straight about some comments made by a candidate about our facility during the sheriff's race.
Adamax is located on privately owned property. The sheriff's department had a non-written agreement to use the land prior to our arrival. We co-exist on that portion and lease an adjacent parcel. Adamax solely funded all improvements to the land, which will revert over to county control at the end of the lease.

Lincoln Police Department was offered the same opportunities for free training as the [Logan County] Sheriff's Department. When these offers were continually rebuffed, we stopped offering.

Lincoln PD has always been obliged for range use requests. In 2013 we received zero requests. Lincoln PD did utilize the range in 2011 and 2012.

For any agency to use the range, we organize scheduling between that agency, the sheriff's department and our classes. We only ask for advance notice to coordinate events, that users clean up after themselves and repair any damages. Adamax built (at our expense) and provided targets stands for guest police agencies to use until 2013, when they fell into disrepair from lack of maintenance by the users.

By installing a gate and range control measures, we have decreased the liability exposure to Logan County as opposed to having an open range without oversight.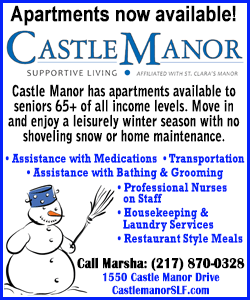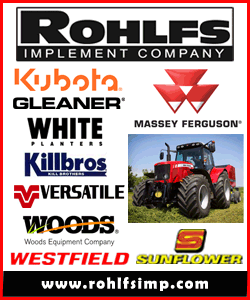 For a while we had a reoccurring issue with Lincoln PD leaving the facility in disorder after their use; which including finding beer cans in the trash mixed in with their used targets and ammunition boxes.

Adamax provides contractual training with MTU 10, which underwrites law enforcement training at no cost to local agencies at our facility. The portion of our classes that do charge tuition are at rates significantly less than comparable courses elsewhere. For example, our SWAT class is priced at $400 for a week. The NIPAS class is over $1,000. In the fall of 2013, Lincoln PD sent three officers to our SWAT class.

In 2013, Adamax provided the local economy with 980 student-days. At a minimum, that is 980 lunches eaten at local establishments — not to mention dinners, fuel and sundry items bought by students. Our weeklong classes have a Tuesday night tradition of eating at Guzzardo's downtown. Approximately 300 motel rooms were booked due to classes last year. We use local contractors for maintenance and repairs.
Adamax is a positive influence on Lincoln and Logan County. The citizens we interact with have been pleasant experiences. The local vendors have provided outstanding service. We are proud to be a part of the community.
Ron Yanor
Adamax training director
[Posted March 10, 2014]