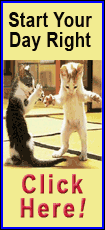 That's according to second-year Nebraska coach Tim Miles, and his counterpart on Sunday night, Bo Ryan, agreed.

Sophomore guard Shavon Shields and sophomore forward Terran Petteway scored 26 points apiece, and Nebraska defeated No. 9 Wisconsin 77-68 before a school-record crowd of 15,998 on Sunday at Pinnacle Bank Arena.

Nebraska (19-11, 11-7 Big Ten) won eight of its last nine regular-season games and clinched sole possession of fourth place in the conference standings, along with a No. 4 seed in next week's Big Ten tournament.

With the win against a Wisconsin team that boasted the best RPI of any Big Ten team, the Cornhuskers solidified their resume for an at-large bid into the NCAA Tournament. Nebraska last made the NCAA field in 1998.

"I think it's a great win. I don't think they lost to anybody like us," Miles said. "I think we've put together a pretty impressive run. I think anybody that would be on the committee and watched that game would think, 'Hey, they're pretty good.' "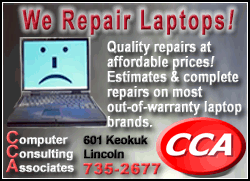 Ryan, the Wisconsin coach who fell shy of attaining his 700th career victory, agreed the Huskers should be in the tournament.

"Oh, sure," Ryan said. "That's not even a question in my mind. You play like that in this league, and ..."

Wisconsin (25-6, 12-6) had its eight-game winning streak snapped and its hope for a No. 1 seed in the NCAA Tournament damaged.

"We're the No. 2 seed for the Big Ten Tournament," Ryan said. "That's all I care about."

Junior center Frank Kaminksy scored 14 points to lead four Badgers in double figures, but Wisconsin could not maintain its offensive efficiency from the first half, when it shot 54.2 percent. The Badgers hit just 34.4 percent from the floor in the second half.

"We hit some shots, they regrouped and shut down some things and they hit some shots," Ryan said. "Playing from behind, we had a couple of chances there. We were biting into the lead and missed a few free throws."

Nebraska trailed by seven early in the second half but rallied for a 47-46 lead on a step-back Shields jumper with13:21 remaining.

Wisconsin came back for a 52-48 lead, but Nebraska responded with a 7-0 run, with a 3-pointer by senior guard Ray Gallegos giving the Huskers a one-point lead. A Shields dunk stretched the margin to three.

Miles said the 3-pointer by Gallegos was the defining moment in the game.

"We had called a different play, and I said, to Shavon, 'What about this play?' and he goes, 'That's a great idea.' We ran it, and they really guarded it pretty well, and then he just took a side dribble and got a little space and hit it. That was so much good for the team, because those guys pull for Ray like crazy."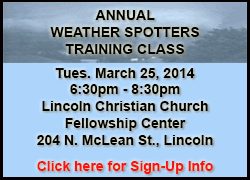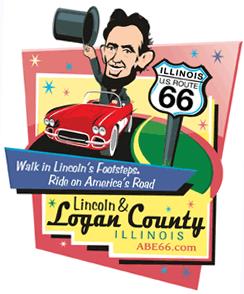 Nebraska stretched the lead when Shields, triple-teamed at the post, fed sophomore forward Walter Pitchford, who sank a 3-pointer from the corner. Petteway added a driving basket for a 60-53 lead.
Wisconsin got within 60-57 on freshman forward Nigel Hayes' dunk, but Nebraska sophomore guard Benny Parker hit an open jumper, Pitchford hit another 3-pointer for a 65-57 lead with 3:08 remaining, and the Huskers were never seriously threatened thereafter.

"They're, what, ninth in the country? That's a good team. They're a tough team to play," Shields said of the Badgers. "I don't know what else to say. They execute on offense really well. The give you different looks defensively we're not really accustomed to.

"We stayed on the attack, we got stops when we needed them. We played terrible defense the first half but finally slowed them up and got the win."

Nebraska, which didn't attempt a free throw in the first half, went 19-for-25 at the line in the second half, including 8-for-12 in the final 1:45.

Wisconsin took a 35-33 halftime lead on Kaminsky's tip-in of his own miss with six seconds remaining, capping an entertaining first half that featured five ties and seven lead changes.

Nebraska, with its record home crowd at a fever pitch, bolted to an early 10-3 lead, prompting a Wisconsin timeout with 17:09 remaining. Pitchford and Petteway each had a 3-pointer in that initial surge.

The Badgers regrouped and took a 21-19 lead after five straight points, including a 3-pointer, from reserve guard Duke Dukan.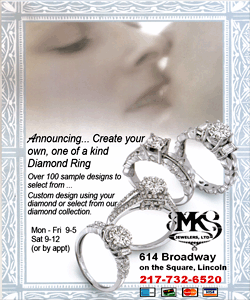 Nebraska kept pace with its continued penetration, most notably by Shields, who had 12 first-half points, including a one-handed dunk after an open drive through the lane.

Despite the continued driving and shots at the rim, the Huskers didn't attempt a free throw in the first half, much to the chagrin of Miles, who had a stare-down with the officials at midcourt before the participants departed to the locker room.

NOTES: Wisconsin clinched the No. 2 seed in this week's Big Ten tournament with Michigan State's loss to Ohio State on Sunday. ... Nebraska walk-on G Mike Peltz, being recognized on Senior Night before the game, proposed to his girlfriend, Shelby Campbell, at midcourt. She said yes. ... After Sunday's win over Wisconsin, Nebraska owns victories over every Big Ten team except Michigan since joining the conference in 2011-12.
[© 2014 Thomson Reuters. All rights reserved.]
Copyright 2014 Reuters. All rights reserved. This material may not be published, broadcast, rewritten or redistributed.