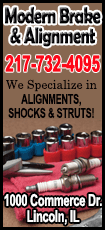 Ekey drained a 24-footer with .5 of a second left to lift Illinois to a 66-63 victory over No. 25 Iowa before 15,400 fans Saturday night at Carver-Hawkeye Arena.

Before you could even ask the question, Ekey said, why yes, that was the most memorable shot of his career.

"That was definitely the biggest one," said Ekey, who scored 12 points, including 3 of 4 from beyond the 3-point arc. "That was the first one that's ever actually fallen for me at the end of a game, so it was a big one."

Ekey's shot kept Iowa (20-11, 9-9 Big Ten) in a tailspin. The Hawkeyes will go into the Big Ten tournament with five losses in their last six games.

Iowa fell behind 20-6 just more than six minutes into the game and was never on solid footing.

The Hawkeyes tied the score on junior forward Gabe Olaseni's putback with 41.4 seconds left. Iowa sophomore guard Mike Gesell was called for a foul on the other end, erasing a six-second difference in the shot clock and game clock. Illinois could not penetrate inside the arc and Ekey squared up in desperation.

"I just wanted to get my feet under me and get up a good one," Ekey said. "They guarded it well, but it just happened to work out for us. This is up there, this is exciting."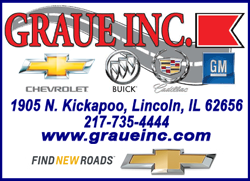 After officials put .2 of a second back on the clock, Iowa called two timeouts to try to set something up. Hawkeyes senior forward Zach McCabe threw a line drive that Illinois junior guard Tracy Abrams picked off to seal the victory for Illinois.

Junior guard Rayvonte Rice led Illinois (18-13, 7-11) with 15 points and junior center Nnanna Egwu added 14.

Iowa led 54-48 with 11:17 left in the game and then went 0 of 7 from the field, going without a field goal for more than five minutes.

Saturday night ended a stretch for Iowa of six games in 15 days.

"It's fatigue a little bit. I think we're a little bit fragile, I think that's safe to say," Iowa coach Fran McCaffery said. "When you're playing from behind and you're playing in a tight game, a lot of times, you stick with a lineup, you stick with guys maybe a little longer because you need them on offense."

McCaffery pointed at Illinois' fast start. Illinois coach John Groce did, too.

"I thought it was big," Groce said. "We were really good early. We weren't quite as good to finish the half."
Iowa did storm back for a 34-29 halftime lead, but the Hawkeyes ran out of gas. Now, instead of wondering about what seed the Hawkeyes might get in the NCAA tournament, Iowa fans are wondering if Iowa gets into the field of 64.

"I don't know," McCaffery said when asked if he thought Iowa was in. "I'm not Joe Lunardi."

Junior forward Aaron White led Iowa with 12 points. Gesell and sophomore center Adam Woodbury added 11 apiece. Senior guard Devyn Marble, who leads the Hawkeyes with 17.3 points per game, was held to eight points on 3-of-11 shooting from the floor. He picked up two fouls in the first half and was never a force in the game.

"The only way to go is up," White said. "Right now, we're in a bad stretch. We have a little break here before the Big Ten tournament to regroup. The only way to go is up."

NOTES: Senior F Zach McCabe played his 135th game for the Hawkeyes. That is the most games played in program history, topping Roy Marble's 134 games (1985-89). It is the third longest active streak among Big Ten players. ... G Devyn Marble needs 22 points to pass Ronnie Lester for fifth in Iowa's career scoring. ... Marble is one of two Big Ten players since 1985-86 to total 1,650-plus points, 450-plus rebounds and 170-plus steals (steals became an official stat in 1985). ... Junior F Aaron White is the only player in the nation shooting better than 55 percent from the field and 80 percent from the free-throw line. He is also the only Big Ten player to average 13-plus points and seven-plus rebounds a game in Big Ten play this season.

[© 2014 Thomson Reuters. All rights reserved.]
Copyright 2014 Reuters. All rights reserved. This material may not be published, broadcast, rewritten or redistributed.