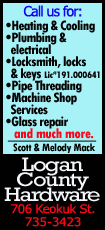 They ripped the Cleveland Cavaliers on Saturday, 107-97, before a sold-out crowd of 20,562 at Quicken Loans Arena.

"You can see something different over the last couple of games," Knicks forward Carmelo Anthony said. "It seems like everyone has a sense of urgency right now. We're playing for something.

"We control our own destiny. We want to win as many games as we can down the stretch."

They broke open a close game by outscoring the Cavs, 30-21, in the fourth quarter.

Anthony finished with 26 points and seven rebounds for the Knicks (24-40), who moved into a tie with the Cavs for 10th in the Eastern Conference playoff race.

Cavs point guard Kyrie Irving led all scorers with 30 points, eight rebounds and eight assists in 43 minutes. However, it couldn't prevent the Cavs from losing their fourth game in a row.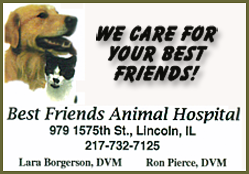 Center Spencer Hawes had 21 points, 10 rebounds and three blocks for the Cavs. He made just one of seven shots in the second half.

"Our backs are against the wall right now, so there's no room for error," Knicks coach Mike Woodson said. "We have to play each possession like it's our last. I thought that's how we approached the game tonight."

The Knicks also got 17 points, 12 rebounds and three blocks from forward Amar'e Stoudemire. Center Tyson Chandler contributed 15 points and 11 rebounds, while guard J.R. Smith added 17 points.

Anthony, who was sick, got to spend more time in the locker room at halftime because of Zydrunas Ilgauskas' jersey retirement ceremony.

"It was good for me," Anthony said. "I got some rest at halftime and got a chance to lay down and stretch out a little bit and let Z do his thing out there. I'm happy for him, but he took up some time. I appreciate him for that."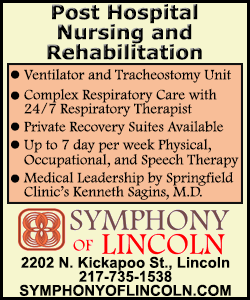 Cavs coach Mike Brown said he was forced to play his starters big minutes, largely because the bench wasn't getting the job done.
"We're fighting for our lives," Brown said.

The Knicks hammered the Cavs on the boards, 49-37.

The Cavs got back in the game in the third quarter when they outscored New York, 26-19.

The Cavs' inexperience is catching up to them.

"You might not realize how vital each and every possession is," Cavs guard Jarrett Jack said. "One slip up from this person or that person, it adds up."

NOTES: Cavs C Anderson Varejao played nine minutes off the bench in his first appearance since Feb. 9 vs. Memphis. He had four points and three rebounds. He had missed the previous 12 games with a sore back. Cavs G/F C.J. Miles remains out of the lineup with a sprained left ankle. ... Former Cavs C Zydrunas Ilgauskas had his No. 11 jersey retired at halftime. "The games are easy compared to that as far as the anxiety level," he said. "Speaking in front of 20,000 people, this was a little bit different. The fans were great." ... Brown said he had no problem with Heat F LeBron James attending Ilgauskas' ceremony. "I think it's great," Brown said. "It shows how much Zydrunas meant to him." ... Former Bulls and Lakers coach Phil Jackson apparently is mulling an offer to join the Knicks front office. "I'm not going to entertain that," Knicks coach Mike Woodson said. "Phil Jackson, I'm going to stay away from it." ... Knicks C Tyson Chandler has recorded 11 consecutive double-digit rebounding games.

[© 2014 Thomson Reuters. All rights reserved.]
Copyright 2014 Reuters. All rights reserved. This material may not be published, broadcast, rewritten or redistributed.