Development partnership announces local business opportunity

Send a link to a friend Share
[March 06, 2014] Recently an area businessman contacted the office of the Lincoln & Logan County Development Partnership, asking if there are any trucking companies or metal fabrication firms in Logan County that might be willing to be purchased.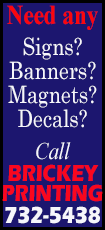 A "County-wide Communications" document from the development partnership sets forth several criteria this area businessman is looking for. In particular, the trucking company or metal fabrication business must be located within a 60-mile radius of Morton. For additional criteria, click here (PDF).

The development partnership would like to use this area businessman's request to inaugurate what the development office hopes is an effective process for keeping Lincoln and Logan County businesses, municipalities and organizations informed about new economic development opportunities. Accordingly, the office created the "County-wide Communications" document as a tool to use whenever such economic development opportunities arise.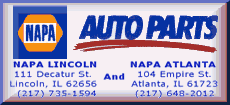 This first document has been sent out to each of the mayors in the county, plus trucking firms located within Logan County. The document was sent to the mayors and businessmen whether or not they were located within the 60-mile radius of Morton and regardless of whether their company matched what is being sought, because the development office thought it would be helpful for as many people as possible to be aware of this opportunity.
Recipients of the document have been asked to share the information sent to them with anyone they thought might have an interest in this opportunity.
As new economic development opportunities arise, the development office will write and send out additional "County-wide Communication" documents.
For more information, contact Bill Thomas, interim executive director of the development partnership, at wthomas@teleologic.net, 217-732-8739 or 217-648-5077.
___
"County-wide Communication" (PDF)
[Text from file received from Lincoln & Logan County Development Partnership]