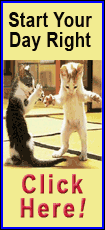 Merger and acquisition announcements, however, as well as company-specific news including on Facebook and Alexion Pharma, helped keep the S&P 500 and Nasdaq from bigger losses.

China's exports unexpectedly tumbled 18.1 percent in February, against expectations for a 6.8 percent rise, swinging the trade balance into deficit and adding to fears of a slowdown in the world's second-largest economy.

"There's reasons to be a little cautious on the market. There's a little bit of profit-taking," said Paul Zemsky, head of asset allocation at ING Investment Management in New York.

"But the numbers are not persuasive enough to make me want to sell U.S. stocks," he said. "The impact (of China) would have to go beyond what we already expect from emerging markets."

Boeing Co <BA.N> shares lost 1.3 percent to $126.89 on another production setback for the company's newest jet, as "hairline cracks" were discovered in the wings of about forty 787 Dreamliners. The weekend disappearance and presumed crash of a Malaysian airliner made by Boeing was another headwind for the stock.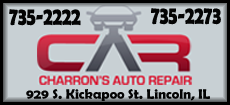 The Dow Jones industrial average <.DJI> fell 34.04 points or 0.21 percent, to 16,418.68, the S&P 500 <.SPX> lost 0.87 points or 0.05 percent, to 1,877.17 and the Nasdaq Composite <.IXIC> dropped 1.775 points or 0.04 percent, to 4,334.448.

The S&P 500 had closed at a record of 1,878.04 on Friday.

Freeport McMoRan Copper & Gold <FCX.N> lost 2.5 percent to $31.38 as signs of a slowing China sent London copper to a more than eight-month low.

Facebook <FB.O> shares hit an intraday record of $72.15 after UBS raised its price target on the online social media giant to $90, from $72. They closed up 3.2 percent at $72.03.

Alexion Pharmaceuticals <ALXN.O> jumped 7.1 percent to $180 after it raised its profit and sales forecasts for the year. The French government agreed to raise reimbursement payments for the company's treatment for two rare blood disorders.

Employees of Freescale Semiconductor <FSL.N> on the disappeared Malaysia Airlines <MASM.KL> flight were doing sophisticated work at the U.S. chipmaker, a company spokesman said on Sunday. They were part of a broad push to make Freescale more efficient and cost effective. Freescale shares fell 1.3 percent to $23.09.
Chiquita Brands <CQB.N> and Irish rival Fyffes <FFY.I>, Europe's largest distributor, struck an all-stock merger deal to create the world's biggest banana supplier. Chiquita shares jumped 10.7 percent to $12.

United Rentals Inc <URI.N> gained 3.8 percent to $91.82. The world's largest equipment rental company said it agreed to buy privately-held National Pump, the second-largest specialty pump rental company in North America, for $780 million.
"Deals in general show people are looking for growth and good ideas. They're taking shares out of the market and it shows there's confidence in investors' minds," said ING's Zemsky.

FMC Corp <FMC.N> rose 6.7 percent to $83.10. The chemicals manufacturer said it would split into two companies, one comprising its minerals business and the other its agricultural, health and nutrition businesses.

Traders kept checks on Ukraine. Unidentified armed men fired in the air as they moved into a Ukrainian naval post in Crimea on Monday in the latest confrontation since Russian military groups seized control of the Black Sea peninsula. Russia said the United States had spurned an invitation to hold new talks on resolving the crisis.

About 6 billion shares traded on U.S. exchanges, according to data from BATS Global Markets, below the daily average of about 6.98 billion so far this month.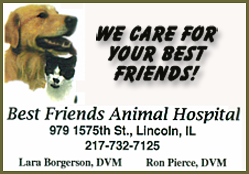 Declining issues outnumbered advancers on the New York Stock Exchange by a ratio of less than 4 to 3. On Nasdaq, seven issues fell for every six that rose.

(Editing by Nick Zieminski)
[© 2014 Thomson Reuters. All rights reserved.]
Copyright 2014 Reuters. All rights reserved. This material may not be published, broadcast, rewritten or redistributed.