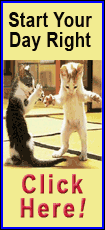 King started Monday with a lead over close challenger Aliy Zirkle, a two-time runner-up seeking to become the first woman to win in more than a decade, as they entered the home stretch of the 1,000-mile Iditarod Trail Sled Dog Race through the Alaska tundra.

With just under four miles from the final checkpoint in Safety, Alaska, King reported that winds became so severe that he was having difficulty navigating the trail, officials said.

After about two and one half hours, King, 58, of Denali, Alaska, sought help in getting his dog team to the Safety checkpoint, officials said.

With King out of the race, which could be over on Tuesday, former champion Dallas Seavey has emerged as a front-runner with the 44-year-old Zirkle, of Two Rivers, Alaska. Not far behind is defending champion Mitch Seavey, Dallas' father.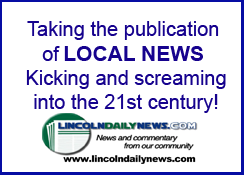 The punishing round-the-clock marathon commemorates a rescue mission that carried diphtheria serum by sled-dog relay to Nome in 1925. While most competitors are from Alaska, the race has drawn entrants from as far away as Norway, New Zealand, Australia, Canada, Sweden and Jamaica.

The snow-blowing winds clamped down late on Monday evening. Had King held on, he would have been the first person to win a fifth title in the race's 42-year history.

The winds covering that trail ranged from 15 miles to 25 miles per hour (25 km to 40 km per hour) with gusts reaching about 40 mph, according to the National Weather Service.

Temperatures ranged from 2 to minus -7 degrees Fahrenheit (minus 16.7 Celsius to minus 21.7 C), it said.

However, in Nome, former Iditarod champion and race analyst Joe Runyan, posted on the endurance race's website that winds reached as high as 65 miles per hour, blowing King's sled and team off the trail and into driftwood.

King was "wadded up in the drift for about an hour and a half," said Runyan, who has been tracking the race that began March 2 with 69 teams in Willow, Alaska, about 50 miles (80 km( north of Anchorage, the state's largest city.

"The winds into Nome are legendary and life-threatening," Runyan wrote just before midnight local time, adding that weather had been mild for the last eight days but had shifted over the previous six hours.

(Editing by Eric M. Johnson and W. Simon)
[© 2014 Thomson Reuters. All rights reserved.]
Copyright 2014 Reuters. All rights reserved. This material may not be published, broadcast, rewritten or redistributed.