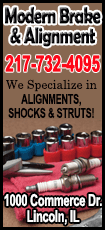 Rhamel Brown added 15 points for No. 2 seed Manhattan (25-7), which will be returning to the Big Dance for the first time since 2004. Shane Richards knocked down four 3-pointers en route to 14 points and Emmy Andujar scored 12 off the bench for the Jaspers.

A.J. English scored 15 points and Tre Bowman had 14 as Iona (22-10) fell just short in its bid to repeat as conference champs. David Laury recorded 13 points and 11 rebounds off the bench while Sean Armand added 13 points for the Gaels.

Beamon capped an 8-0 run with a 3-pointer to extend the lead to 64-54 with just under 6 1/2 minutes to play. Iona chopped it back down to 70-68 on English's dunk with 17 seconds left but Donovan Kates split a pair of free throws and the Gaels could not get a 3-pointer to fall on their final possession.

Brown scored five points and Beamon added four during an 11-0 burst that that gave Manhattan a 29-22 lead in the first half and helped it take a six-point cushion into the break. Iona used its own 11-0 spurt early in the second half to grab the lead but the Jaspers responded with nine straight points to pull ahead again and did not trail the rest of the way.

GAME NOTEBOOK: Manhattan, which lost to Iona in the 2013 title game, rides into the NCAA Tournament with 11 wins in the last 12 games. … The Jaspers controlled the glass 38-28 to help overcome 14 turnovers. … Manhattan knocked off Florida in the first round of the 2004 NCAA Tournament before falling to Wake Forest.
[© 2014 Thomson Reuters. All rights reserved.]
Copyright 2014 Reuters. All rights reserved. This material may not be published, broadcast, rewritten or redistributed.