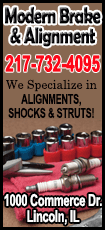 No moment was more important than the ending.

Duchene fought off Winnipeg defenseman Dustin Byfuglien in front of the Jets net long enough to score the game-winner at 2:33 of overtime, and the Avalanche beat Winnipeg 3-2 Monday night.

It was Duchene's fourth career overtime goal, but he never saw it.

"I didn't really know it went in, I just heard the crowd cheer," he said. "It was a nice bounce and nice game-winning goal."

Avalanche goaltender Semyon Varlamov made 33 saves. Center John Mitchell and defenseman Andre Benoit also had goals for Colorado, which lost a top forward on his first shift for the second straight game.

Parenteau suffered an MCL injury in his right knee two days after Paul Stastny left the loss to St. Louis with a back injury.

Stastny has a chance to play Wednesday night. Parenteau, who played one more shift before leaving the game, is going to miss some significant time, coach Patrick Roy said.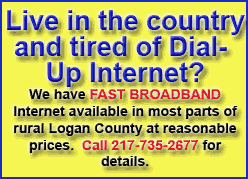 "I think he's going to miss the remainder of the regular season. We'll see for playoffs," Roy said. "It's an MCL, obviously he won't be back for four to six weeks. We'll see tomorrow."

The Avalanche (42-17-5) are in great position to be in the playoffs for the first time in four years. They are third in the Central Division with 89 points, one behind Chicago, which visits Wednesday.

The Jets (30-28-8) have little margin for error, but earning a point moved them into a tie with Vancouver for 10th in the Western Conference, four points behind eighth-place Dallas.

"This is where you find out if you're a player or not," said Winnipeg goaltender Al Montoya, who had 31 saves. "This is the time of season that players want to be playing in. Everything matters right now."

Jets defenseman Dustin Byfuglien scored two goals, and center Bryan Little had two assists.

"I don't have a lot of complaints," Winnipeg coach Paul Maurice said. "I didn't think we gave up a whole lot. If you factor in the power play and penalty kill both teams had some really good chances."

Roy decided to play with 11 forwards against Winnipeg, and after losing Parenteau, he rolled three lines most of the night. Defenseman Tyson Barrie, who finished with two assists, got some time at forward, but Roy relied on Duchene and O'Reilly to pick up the slack.

Duchene logged 24 minutes, 36 seconds of ice time and O'Reilly played a team-high 25:02.

"These are big minutes for them," Roy said. "That's why we're going to call up (centers) Brad Malone and Paul Carey tomorrow just to make sure against Chicago we can play four lines."

Using just three lines made it tougher to play a Winnipeg team that had surged under Maurice. Before going 0-2-2 in the past four games, the Jets were 11-3-1 since Maurice took over Jan. 12.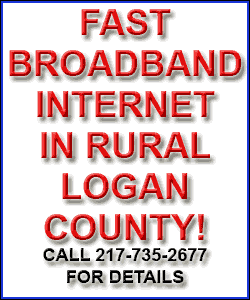 The turnaround has Winnipeg in the hunt for one of the wild-card playoff spots in the Western Conference, and Monday was a pivotal game with a month left in the season.
"It's tough. It's not the game plan we wrote on the board, but we shot ourselves in the foot," Byfuglien said. "We didn't get the result we wanted, but we got a point. It's a positive we can take out of it."

The Jets were able to stay in the game by killing off all six Colorado power plays, four of which came in the first period.

Still, it was the Avalanche who struck first.

Mitchell gave Colorado a 1-0 lead when his pass to the front of the net was tipped in by Winnipeg defenseman Zach Bogosian at 4:38 of the second.

Byfuglien's power-play goal at 15:48 tied it, and he gave the Jets a 2-1 lead 1:48 later.

Benoit's fifth goal of the season with 11.2 seconds remaining in the period tied it heading into the third.

Center Jim Slater had a chance to give Winnipeg the early lead when he was awarded a penalty shot after being hooked by defenseman Tyson Barrie late in the first period. Varlamov made a glove save on Slater's shot.

That missed opportunity was magnified when the game went into overtime and Duchene won it after shaking off Byfuglien's check to chip it in with a backhand.

"He got position and the puck ended up back to him," Byfuglien said. "A guy like that's never going to miss those."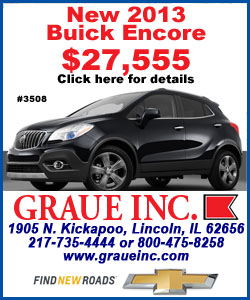 NOTES: Colorado C Paul Stastny was scratched with a back injury suffered on the first shift of Saturday's loss to the St. Louis Blues. The Avalanche hope Stastny can play Wednesday against the Chicago Blackhawks, but his status is uncertain. ... The Jets allowed two power-play goals in Saturday's loss to the Ottawa Senators. It was the first time they allowed multiple power-play goals since Dec. 23. ... Colorado D Ryan Wilson was the lone healthy scratch. ... Winnipeg D Jacob Trouba leads all rookies in average ice time (22:09 per game). ... Avalanche RW P.A. Parenteau returned to the game for one shift after suffering his right knee injury in the first period. He didn't play after that.
[© 2014 Thomson Reuters. All rights reserved.]
Copyright 2014 Reuters. All rights reserved. This material may not be published, broadcast, rewritten or redistributed.