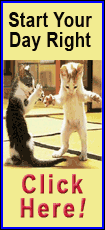 Houston Astros: Feldman, Scott
RHP Scott Feldman, who is likely to be the Astros' Opening Day starter, will report to Osceola County Stadium on Tuesday to pitch in an intrasquad minor league game on what otherwise is a day off for the minor league club. Feldman, 30, pitched two scoreless innings in his lone Grapefruit League outing to date.

Houston Astros: Cruz, Luis L.

LHP Luis Cruz, who was optioned to Triple-A Oklahoma City on Monday, definitely left a great impression during his first major league camp. "There is absolutely no fear whatsoever," manager Bo Porter said of Cruz's mound presence. "It doesn't matter who is in the box, he's a confident kid. And if I had his stuff, I'd be confident, too. It's a fastball with late life."

Houston Astros: Castro, Jason

C Jason Castro, who earned his first All-Star bid last year, hit his first home run of spring training March 9 against the Toronto Blue Jays. "It's always good to get the first one kind of off your back," he said.

Houston Astros: Foltynewicz, Mike

RHP Mike Foltynewicz, the top prospect who routinely hits 100 mph on his fastball, trimmed his long hair short after it was gently recommended by the organization. "In my mind, I was like, 'OK, I'll get it cleaned up a little bit,'" he said. "But it was kind of my personality at the time, long hair, goatee and all that stuff. But they told me to clean it up because they want me to look professional."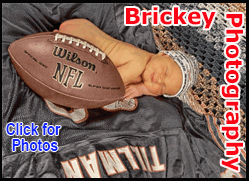 Houston Astros: Stassi, Max

C Max Stassi, the slugger who made his major league debut last August straight from Double-A, made a solid impression in camp this spring. However, it wasn't enough to earn him a spot on the Opening Day roster. Stassi was optioned to Triple-A Oklahoma City on Monday.

Stassi's first major league stint was soured in his second game in late August when he was beaned in the face. He suffered a concussion that kept him on the disabled list until the final week of the season.

In six Grapefruit League games this spring, Stassi went 2-for-9 with a double. "I think we definitely got a good enough look to where we see him as a guy who can be an everyday catcher," manager Bo Porter said. "Again, that was kind of reiterated to him. That's why we want him to get down there (to the minors) and get on a regular turn and catching every day and calling games.

Oakland Athletics: Gentry, Craig

OF Craig Gentry has yet to begin baseball activity after incurring a lower back strain the first week of camp. Gentry did some running on the field on May 8, but his status for the Opening Day roster is a big question mark.

Oakland Athletics: Rodriguez, Fernando

RHP Fernando Rodriguez, who is one year removed from Tommy John surgery, threw two simulated games in camp, and the team is encouraged by his progress. It is unlikely that Rodriguez, who is out of options, will pitch in a big-league spring game, however. He is expected to open the season on the disabled list and go on a minor league rehab assignment.

Oakland Athletics: Barton, Daric

1B Daric Barton incurred a hamstring strain March 8, and he is unlikely to play again before the weekend of March 14-16. Barton, who is out of options, is a strong bet to make Oakland's Opening Day roster. He was batting .444 with four walks, and a 1.310 OPS at the time of his injury.

Oakland Athletics: Norris, Derek

C Derek Norris has missed four games with lower back tightness, and he won't be in action again until Wednesday at the earliest. The team is being cautious with Norris, who had his back lock up on him last year in Toronto after he tried to play through some discomfort.

Oakland Athletics: Russell, Addison

SS Addison Russell strained his right hamstring in the eighth inning Monday, but the severity of the injury was not immediately know. Russell, the organization's top overall prospect, is not expected to break camp with the A's, but he is the team's likely Opening Day shortstop in 2015.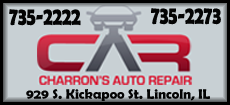 Oakland Athletics: Cook, Ryan

RHP Ryan Cook (right shoulder tightness) was throwing bullpen sessions as of March 10, and he could appear in a game before the end of Cactus League play. The A's, with a deep bullpen, will be cautious with the setup man, however.

Houston Astros: Fowler, Dexter

CF Dexter Fowler doesn't expect any lingering effects after Nationals LHP Gio Gonzalez's pitch hit him on the side of his left foot in the second inning March 10. "It should be fine," Fowler said. "It's a little sore, a little tight. Hopefully it doesn't swell up too much."

Houston Astros: Harrell, Lucas

RHP Lucas Harrell pitched four strong innings March 10, holding the Nationals to one run and two hits with one walk and one strikeout. "The sinker was really good," he said. "I threw some really good curveballs to get ground balls, which was definitely a plus."

Los Angeles Angels: Lyon, Brandon

RHP Brandon Lyon, who pitched a perfect inning March 10, had retired 12 of the 13 batters he faced in four spring outings. The 34-year-old veteran is a dark-horse candidate to make the Angels' bullpen as a non-roster invitee.

Los Angeles Angels: Skaggs, Tyler

LHP Tyler Skaggs pitched four strong scoreless innings in his second spring start, walking Reds 1B Joey Votto twice but otherwise demonstrating solid control. "You couldn't ask for anything more," manager Mike Scioscia said. Skaggs, likely to begin the season as the Angels' fifth starter, pitched only two innings in his first outing.

Los Angeles Angels: Blanton, Joe

RHP Joe Blanton is a candidate to make the Angels' Opening Day roster as a potential eighth reliever, manager Mike Scioscia said. Blanton appears to be the team's sixth starting pitcher, next in line for a rotation slot if one of the incumbents gets hurt, but he has little experience pitching in relief.

Los Angeles Angels: Green, Grant

INF Grant Green received starts at shortstop and third base in early March as the Angels assess his readiness for a potential utility role on the major league roster. Green played second base nearly exclusively last season but was a college shortstop. He was earning positive reviews on his defense.

Los Angeles Angels: De La Rosa, Anderson

C Anderson De La Rosa remains a no-show in Angels camp because the political unrest in his homeland of Venezuela is preventing him from getting papers permitting him to leave. The team is not expecting the non-roster invitee in camp until the minor league season begins in early April.

Los Angeles Angels: Burnett, Sean

LHP Sean Burnett (left elbow surgery in August 2013) threw off a mound March 10 for the first time in 10 months. It is possible he could be ready for Opening Day, but the Angels are very hopeful he will be healthy by mid-April.

Los Angeles Angels: Hamilton, Josh

LF Josh Hamilton (left calf strain) could resume playing in spring training games in a matter of days. He has been out since he was injured during baserunning drills on Feb. 25.
Seattle Mariners: Miller, Brad

SS Brad Miller's role as the incumbent might give him an inside track on the job, especially when considering his success as a leadoff hitter for stretches last season. Nick Franklin does not fit the profile of a typical leadoff man — he is shown more power than speed — but is a switch hitter, which could be a bonus on a team heavy with left-handed hitters like Miller.

Through the first two weeks of the spring, neither of the challengers had taken hold of the job. Franklin was hitting .333 with a home run and four RBIs, while Miller had two homers and five RBIs to go with a respectable .263 average — including a 2-for-3 performance Sunday. Neither had been charged with an error.

Seattle Mariners: Paxton, James

LHP James Paxton is looking more and more like the Mariners' No. 2 starter to open the season. The 24-year-old southpaw did not allow a run over his first two starts, giving up just two hits over five total innings of work. His stuff has been even more impressive than it was during a late-season call-up last summer, and Seattle is looking for someone to put behind ace Felix Hernandez while RHP Hisashi Iwakuma recovers from an injury to a tendon in the middle finger of his right hand.

Seattle Mariners: Ramirez, Erasmo

RHP Erasmo Ramirez put together three consecutive solid starts this spring, and they came at a good time for a team desperate for starting pitching. Ramirez was 2-0 with a 1.04 ERA through his first three starts of the spring. Even more important, he showed the command (seven strikeouts and just one walk) that eluded him at times last season.

Seattle Mariners: Rodney, Fernando

RHP Fernando Rodney made his Mariners spring debut March 6 when he gave up two hits and a run in an inning. Seattle's likely closer, Rodney got touched up for two hits and two runs in 2/3 of an inning in his next outing — leaving a bit of a question as to how much the soon-to-be-37-year-old has left in his tank. Seattle has two other relievers with closing experience in Danny Farquhar and Tom Wilhelmsen, but it is Rodney's job for as long as the veteran closer can run with it.

Seattle Mariners: Ackley, Dustin

OF Dustin Ackley came into spring training with an inside track on the Mariners' starting job in left field, and he has done nothing to disprove that notion. Over his first eight games of the spring, Ackley hit .468 with a home run and a team-high nine RBIs. The only question with Ackley seems to be whether he will challenge Michael Saunders for the starting job in center field.

Seattle Mariners: Hernandez, Felix

RHP Felix Hernandez did not seem to concerned about a four-hit, four-run, 2 1/3-inning performance in his March 9 start. "I was (mad) because I want to throw zeros out there," he told MLB.com after the outing, "but it's spring training so I don't care too much."

Seattle Mariners: Walker, Taijuan

RHP Taijuan Walker is back throwing after being shut down for a week to rest soreness in his throwing shoulder. However, the Tacoma News Tribune reported that Walker, the team's top prospect and a leading candidate for the starting rotation, probably will not be ready to make his season debut until mid-April.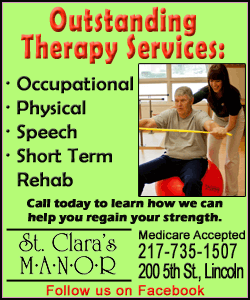 Seattle Mariners: Peterson, D.J.

3B D.J. Peterson, who is coming off a nasty injury after having his jaw broken as a rookie late last summer, got off to a hot start by hitting safely in four of his first seven at-bats of the spring. The Mariners' first-round pick in last June's draft, Peterson appears to be back on track after the injury.

Seattle Mariners: Montero, Jesus

1B Jesus Montero took his first step toward getting out of the organization's doghouse during the weekend of March 8-9, when he turned in a two-homer performance while raising his spring batting average to .350. Montero showed up for the spring out of shape but seems to be making strides. "He was better the last few days. We'll see how it goes," manager Lloyd McClendon told MLB.com. "He's doing better. He knows what he's got to do. The ball's in his court and he's starting to play a little better."

New York Mets: Davis, Ike

1B Ike Davis, who has been out for a week with right calf tightness, is in a walking boot, according to the Bergen County (N.J.) Record. Davis is competing for the starting first base job. Last year, he batted just .205 with nine home runs and 33 RBIs in 317 at-bats. He was shut down at the end of August when he strained his right oblique. Lucas Duda is also in the running for the starting job. He recently was bothered by hamstring issues.

Texas Rangers: Lewis, Colby

RHP Colby Lewis (Tommy John surgery in July 2012, right hip surgery in August 2013) showed great improvement in his second Cactus League start March 9 when he needed 23 pitches to throw two shutout innings against the Seattle Mariners. Five days earlier, he lasted just two-thirds of an inning against the Cleveland Indians, throwing 32 pitches. "I got back to being myself," Lewis said of his performance against the Mariners that Rangers manager Ron Washington called "awesome."

Lewis is part of a six-man competition for the final two spots in the rotation along with LHPs Robbie Ross and Joe Saunders and RHPs Tommy Hanson, Nick Tepesch and Tanner Scheppers.

Texas Rangers: Beltre, Adrian

3B Adrian Beltre will continue to bat cleanup for the Rangers this season despite the acquisition of 1B Prince Fielder from the Detroit Tigers in an offseason trade for 2B Ian Kinsler. Beltre has hit .312 in his three seasons with the Rangers while averaging 33 home runs and 100 RBIs a year and led the American League with 199 hits in 2013. Fielder will bat third, just in front of Beltre, after hitting .279 with 25 home runs and 106 RBIs last season while playing all 162 games.
Texas Rangers: Profar, Jurickson

2B Jurickson Profar is expected to play his first game in the field sometime during the latter part of the week of March 10-16 as he continues to recover from right shoulder tendinitis. Profar has been limited to designated hitter duty so far in Cactus League play. He started off the spring by going 10-for-33 (.303) with three home runs and 11 RBIs in 11 games.

Texas Rangers: Tepesch, Nick

RHP Nick Tepesch allowed three runs and 10 hits in five innings in his first two spring appearances after being bothered by back soreness in the early part of camp. He had yet to strike out a batter and allowed one walk in his bid to win a spot in the starting rotation. Tepesch went 4-6 with a 4.84 ERA in 19 games, including 17 starts, last season as a rookie.

Texas Rangers: Ross, Robbie

LHP Robbie Ross is trying to become a starter this spring after making 123 relief appearances during the first two seasons of his career. He has pitched twice in Cactus League games, giving up two runs and four hits in 4 2/3 innings with two walks and two strikeouts. Last season, Ross was 4-2 with a 3.03 ERA in 65 games.

Texas Rangers: Scheppers, Tanner

RHP Tanner Scheppers has made a good early impression in his bid to earn a starting job after having a stellar season in relief a year ago. In his first two outings of the spring, Scheppers gave up one run on three hits in 4 2/3 innings with one walk and three strikeouts. He pitched in 76 games last year, going 6-2 with one save and a 1.88 ERA.

Texas Rangers: Rios, Alex

RF Alex Rios (strained right oblique) missed his seventh consecutive game March 10. The Rangers listed him as day-to-day.

Texas Rangers: Soto, Geovany

C Geovany Soto (arthroscopic left foot surgery in February 2014) is tentatively scheduled to see his first game action March 15. He is expected to be ready for the start of the season.

[© 2014 Thomson Reuters. All rights reserved.]
Copyright 2014 Reuters. All rights reserved. This material may not be published, broadcast, rewritten or redistributed.