Lincoln Daily News
welcomes letters of appreciation, information and opinion on matters pertaining to the community.
As a community we need to be able to talk openly about matters that affect the quality of our lives. The most effective and least offensive manner to get your point across is to stick to the issue and refrain from commenting on another person's opinion. Letters that deviate from focusing on the issue may be rejected or edited and marked as such.
You may also send your letters by email to ldneditor@lincolndailynews.com
or by U.S. postal mail:
Letters to the Editor
Lincoln Daily News
601 Keokuk St.
Lincoln, IL 62656
Letters must include the writer's name, telephone number, and postal address or email address (we will not publish address or phone number information). Lincoln Daily News reserves the right to edit letters to reduce their size or to correct obvious errors. Lincoln Daily News reserves the right to reject any letter for any reason. Lincoln Daily News will publish as many acceptable letters as space allows.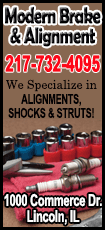 To the editor:

I'm writing you today to explain why I'm voting for Michael Geriets, candidate for Logan County sheriff. I've known Mike Geriets for 12 years, where Mike has been my direct supervisor. I will tell you, he is the one of the best "street cops" I have ever met. Mike has a long list of accomplishments spanning a continuous 25-year career, which include promotions to corporal and sergeant, D.A.R.E. instructor, field training officer, FBI National Academy, and an appointment to deputy chief. Those accomplishments are just to name a few!

Mike applied for the chief's position in 2010, but the appointment went to Chief Ken Greenslate. Mike aspired to be chief of police but was denied the opportunity. Mike Geriets did not look back, ponder, whine or dwell on the fact he did not achieve the appointment. Instead, Mike Geriets moved forward with no complaints and is now a superb administrator, managing a budget and 25 officers' needs with equipment, uniforms, vehicles, maintenance and the general day-to-day hustle of running a police department. Mike's "customer service" is second to none.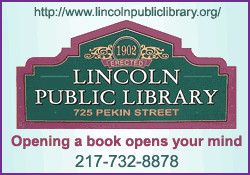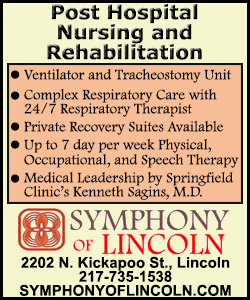 Mike has been an innovator since I've known him, always thinking of trying something new and having the vision of where things should be headed days, weeks, months and years down the road. Common sense prevails here!
Based on my knowledge and experience, status quo in the law enforcement profession is not the place to be. Society changes, people change, technology changes and equipment changes. Mike has the foresight to see the changes already in the making and for those which are forming; Mike has a great ability to adapt. CHANGE IS GOOD!!
My message is simple: GO VOTE! Change is GOOD! Any questions, come see me or call.
Sincerely and respectfully,
Matt Vlahovich
[Posted March 12, 2014]