Lincoln Daily News
welcomes letters of appreciation, information and opinion on matters pertaining to the community.
As a community we need to be able to talk openly about matters that affect the quality of our lives. The most effective and least offensive manner to get your point across is to stick to the issue and refrain from commenting on another person's opinion. Letters that deviate from focusing on the issue may be rejected or edited and marked as such.
You may also send your letters by email to ldneditor@lincolndailynews.com
or by U.S. postal mail:
Letters to the Editor
Lincoln Daily News
601 Keokuk St.
Lincoln, IL 62656
Letters must include the writer's name, telephone number, and postal address or email address (we will not publish address or phone number information). Lincoln Daily News reserves the right to edit letters to reduce their size or to correct obvious errors. Lincoln Daily News reserves the right to reject any letter for any reason. Lincoln Daily News will publish as many acceptable letters as space allows.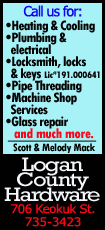 To the editor:

The primary election is March 18, 2014, and one of the candidates for Logan County sheriff is Michael Geriets.

I have known Michael Geriets for over 24 years and worked with him for almost 20 years.

I have worked with Michael in numerous types of situations, and he always handles himself in a very professional manner. He has always been willing to help out his fellow officers and the public in any way he could.

Michael has strived to increase his knowledge of the ever-changing laws that affect the citizens of Logan County.
As an administrator, Michael works to balance the needs of the public, the department and the employees in order to efficiently provide the best possible service to the public.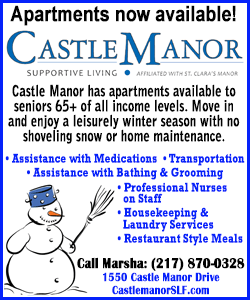 Both candidates have put their thoughts, ideas and experience out for the voters to see. They both participated in the debate on March 4.
Michael's slogan during this campaign is "Change is good." I am not going to say all change is good or that change is always needed. However, in this election, I agree with Michael that change is good and change is needed.
I hope you will join me in voting for Michael Geriets for sheriff on March 18.
Tim Kerns
[Posted March 12, 2014]