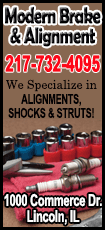 In an investor alert titled "Bitcoin: More than a Bit Risky," the Financial Industry Regulatory Authority (FINRA) said recent events such as the bankruptcy of Bitcoin exchange operator Mt. Gox have spotlighted some of the currency's risks.

"Speculators drawn to bitcoin trading should understand that bitcoin prices have fluctuated widely, and wildly," said Gerri Walsh, FINRA's vice president for investor education. "Investors looking to get in on the ground floor of a Bitcoin-related company should realize that fraudsters may see the latest digital currency trend as a chance to steal their money."

Launched in 2009, Bitcoin offers a way for people to conduct transactions over the Internet, with bitcoins that they can buy and sell online or in person. Supporters say the anonymity that Bitcoin offers lowers the risk of fraud, while critics say that same anonymity and lack of central oversight make it easier to commit crimes.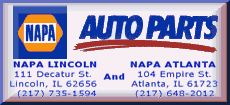 The market for the currency was rocked last month when Mt. Gox, once the world's largest bitcoin exchange, ceased operations, and soon after filed for bankruptcy in Japan and the United States. Mt. Gox said it may have lost 750,000 bitcoins, worth hundreds of millions of dollars, in a hacking attack.

The week before Mt. Gox shut down, the U.S. Securities and Exchange Commission said it had halted trading in securities of Imogo Mobile Technologies Corp, which was testing a mobile bitcoin platform, amid questions about its business. (http://www.sec.gov/litigation/suspensions/
2014/34-71568.pdf)
Also on Tuesday, Texas Securities Commissioner John Morgan said he had ordered Balanced Energy LLC and its president, Kirk Johnson, to stop marketing investments in West Texas oil wells that had not been properly registered — and for which they accepted bitcoins as payment without disclosing the risks.

Balanced Energy, based in the Dallas suburb of Southlake, Texas, did not immediately respond to requests for comment.

Federal Reserve Chair Janet Yellen has said the Fed has no jurisdiction over bitcoins, but that Congress should look into regulating virtual currencies. No clear plan has emerged.
FINRA, an independent, industry-funded regulator for more than 4,100 securities firms that employ about 632,000 brokers, reminded prospective bitcoin investors to never speculate with money they cannot afford to lose and that platforms for the currency can be hacked or fail.

It also said Bitcoin has been used in drug dealing, money laundering and other crimes, and that law enforcement actions could leave people unable to use or trade their bitcoins.

Bitcoin Foundation, which advocates the use of the currency, agreed that investors should understand the risks.

"We have been saying all along that investors should not invest more in Bitcoin than they are willing to lose," spokeswoman Jinyoung Englund said. "Bitcoin is a five-year-old technology, and we are just starting to see responsible entrepreneurs build reliable services for this ecosystem."

(Reporting by Jonathan Stempel in New York; additional reporting by Emily Flitter; editing by Jonathan Oatis)
[© 2014 Thomson Reuters. All rights reserved.]
Copyright 2014 Reuters. All rights reserved. This material may not be published, broadcast, rewritten or redistributed.