Tesla, NJ Gov. Christie clash over direct sales to customers
Send a link to a friend Share
[March 12, 2014] By Lewis Krauskopf
(Reuters) — Tesla Motors Inc said New Jersey Governor Chris Christie's administration was pushing forward with a regulation that would hamper sales in the state by forcing the electric-car company to use dealers instead of selling directly to customers.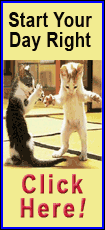 Tesla said on Tuesday the administration was undermining its model of selling cars, while the administration says Tesla has long known the company needed a law change to accommodate its sales model.

The New Jersey Motor Vehicle Commission introduced a rule in October that made explicit the need to have a franchise license to sell cars in the state, and that rule was due to be approved on Tuesday.

Most traditional auto companies sell cars through franchised dealerships.

In a blog posting on the company's website, Tesla said the governor's office "has gone back on its word" to delay the proposed "anti-Tesla" regulation so that it would be taken up by the state's legislature.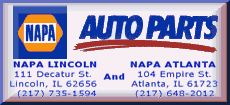 Tesla, which currently has two stores in New Jersey, said the regulation would effectively force it to stop sales from those stores and prevent the company from opening further outlets in the state.

"Having previously issued two dealer licenses to Tesla, this regulation would be a complete reversal to the long-standing position of (New Jersey Motor Vehicle Commission) on Tesla's stores," Tesla said on its blog.

In response, Kevin Roberts, a spokesman in the governor's office, said since Tesla began operating a year ago in New Jersey, "it was made clear that the company would need to engage the Legislature on a bill to establish their new direct-sales operations under New Jersey law."
"This administration does not find it appropriate to unilaterally change the way cars are sold in New Jersey without legislation and Tesla has been aware of this position since the beginning," Roberts said in an emailed statement.

New Jersey would effectively be the third state to bar Tesla from selling its cars directly, along with Arizona and Texas, according to Tesla.

Tesla shares were down 0.3 percent at $238.02 in afternoon trading on Nasdaq.

(Editing by Bernadette Baum)
[© 2014 Thomson Reuters. All rights reserved.]
Copyright 2014 Reuters. All rights reserved. This material may not be published, broadcast, rewritten or redistributed.