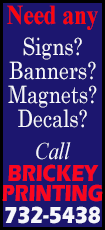 For decades, the Iowa caucus has been the first event in which presidential hopefuls can secure convention delegates, followed closely by a vote in New Hampshire, which has held the nation's first full primary election since 1920.

"Utah is roughly the same size as Iowa and roughly twice the size of New Hampshire, and yet our influence in the presidential primaries process is minimal if it all," bill sponsor Representative Jon Cox, a Republican, said during a House debate of the bill on Monday. "It's time to change that."

"We've created a system that is blatantly discriminatory, that creates second-class states," he said.

The Utah House passed the proposal 58-14 on Monday. It now heads to the state Senate for consideration, although it was not immediately clear if senators would act on the proposal before the legislative session ends at midnight on Thursday.

The bill does not set a specific date for the primary but stipulates that it would be "held before any other caucus, primary, or other event for selecting a nominee in the nation."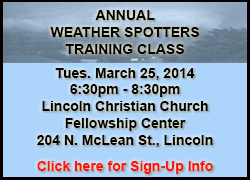 The measure would also facilitate creation of an online voting system to be designed by the office of the lieutenant governor over the next year. Online voting would allow the state more flexibility in setting a primary date, Cox said. Money for the primary would have to be appropriated in 2015.

Utah held its primary elections in the 2012 presidential race in June of that year, and current state law would allow the next presidential primary to be held in June alongside primaries for statewide office or in February along with other western states.

CHANGE COULD COME AT COST

Utah is not the first state to push for greater influence by seeking an earlier primary. In 2012, Republicans and Democrats in the swing state of Florida moved the state's primary to January to boost its clout in the nomination process.

That triggered a flurry of changes in other states, where party leaders also wanted to gain or maintain their influence. A similar shuffle occurred in 2008, when Nevada scheduled its caucuses for January, causing several other states to move up their own primary dates.

Moving Utah to the front of the line could come at a political cost. A Republican National Committee spokeswoman said Utah could be stripped of most of its delegates — down to as few as nine from 40 — if it holds the first primary.

The Democratic National Committee had not weighed in on the matter as of Monday, Cox said. Officials from the committee did not immediately respond to phone calls and emails seeking comment.

Cox and other lawmakers may see the loss as an acceptable tradeoff if Utah gains more attention from national political candidates and raises its profile in the political conversation, said Matthew Burbank, an associate professor of political science at the University of Utah.

"The tradeoff is that you get a lot of attention," Burbank said. "The big risk is that candidates see this as not something they want to participate in and they ignore your state anyway."

He added that the argument that Utah's population size should guarantee it a higher slot on the primary calendar doesn't hold up.

"Of course if you use that logic, then California, New York and Texas should always go first," he said. "But we all want to be first and the most important."

(Editing by Cynthia Johnston and Steve Orlofsky)
[© 2014 Thomson Reuters. All rights reserved.]
Copyright 2014 Reuters. All rights reserved. This material may not be published, broadcast, rewritten or redistributed.