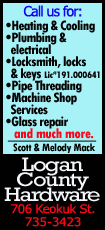 A couple of months back, Plaza Altamira was hosting book fairs, food festivals and open-air concerts around its landmark obelisk. Children played, and lovers sat round a fountain in one of Caracas' most pleasant open-air spaces.

Now though, the protesters have made the square their base of operations, with a militant hard core battling security forces most evenings. The clashes are part of wider unrest that has claimed 22 lives around Venezuela.

By day, locals clamber round razor wires, smashed grates and barricades of smoldering trash. Street cleaners normally manage to open access for traffic on each side by mid-morning.

But as dusk nears, the square becomes a no-go zone for residents as hooded protesters begin to line up against police and troops awaiting them. Some wear menacing Guy Fawkes masks, made popular by the graphic novel and movie "V for Vendetta," that have become a symbol of global protest.

Then come hours of street fights as the demonstrators pelt security lines with stones, fireworks and petrol bombs, to try to reach a nearby highway to block rush-hour traffic in a favored tactic of Venezuelan protests.
Tactics have developed over the days, with students now wearing gas-masks made out of large plastic water-bottles, and using iron sheets as shields to advance like Roman soldiers.

Heavily armed National Guard troops and police respond with volleys of teargas, water-cannons and sometimes — to infuriate the demonstrators — loudspeakers blasting out songs or speeches of late socialist leader Hugo Chavez.

"It's a battlefield, no one can get outside. I don't think it's going to stop soon," said 71-year-old Maria Cristina Suarez who has a bird's eye view of the worst fighting from her 13th-floor apartment on an avenue leading off the plaza.

"I don't support violence, but I do support the cause of these boys," she added, as neighbors nodded in agreement.

TEENAGE WASTELAND

By late night, the battles over, the plaza — erected by wealthy builder Luis Roche in the mid-1940s toward the bottom of what was then a tranquil valley — becomes a surreal wasteland.

Piles of trash smolder, teargas wafts through the air like mist and the odd protester rebuilds a barricade or sleeps in a corner. "War-zone" reads some apt graffiti painted in black next to a statue of the Virgin Mary in the center of the plaza.

"Resistance" is scrawled on pockmarked walls and blackened roads, together with the slogan "He who tires loses" popularized by jailed opposition leader Leopoldo Lopez.

For foreign correspondents generally living or staying in more prosperous east Caracas, it is a stone's throw to cover the action in the square. A few have received a beating from protesters or bruises from stray gas canisters for their pains.

For the convenience of those wanting to watch risk free, some residents stream events live from cameras in their windows.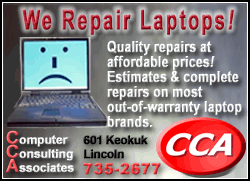 Plaza Altamira was a stronghold for opposition rallies during the 14-year rule of Chavez. Perhaps most famously, dissident military officers set up camp for months in 2002, calling the square "liberated territory." They signed autographs and gave speeches to supporters, but were derided by 'Chavistas.'

CLASS POLITICS

During the current round of protests that began in early February, demonstrators have been rallying peacefully in the square during the day, before trouble routinely breaks out as the sun goes down.

Soldiers have reacted firmly when the students have tried to break on to the six-lane highway a few hundred meters below the square.

Yet they have not sought to re-take it completely, perhaps because images of students hurling Molotov cocktails and attacking private property are powerful propaganda for Maduro's government, which is alleging a coup attempt.

"They're wrecking their own neighborhood, aren't they? I don't understand it at all. This isn't democratic, burning and smashing things like this," said Juan-Carlos Pereira, a 22-year-old street cleaner from a poor neighborhood of west Caracas, trying to drag away a broken advertising sign.

Class questions are never far from Venezuelan politics.

No one doubts that opposition support is strongest in middle- and upper-class areas like those round Plaza Altamira, where real-estate prices are the highest in the city.

Some residents of buildings around the plaza have been yelling abuse and dropping bottles on soldiers, or providing food and a hideout for students.

'Chavista' supporters in the neighborhood have kept a low profile. Some elderly residents have had to move out due to the noise and suffocating smoke.

The protesters bristle at the Maduro government's mockery of them as "little rich kids" and "mama's boys."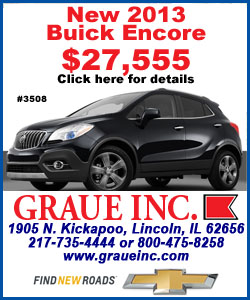 While expensive clothes and telephones, or the ability to give interviews in different languages, betray the social background of some demonstrators, Plaza Altamira has also drawn disaffected students nervous of taking to the streets elsewhere to voice grievances over crime, inflation and shortages.

An informal survey of protesters on a recent afternoon revealed youths from poorer areas like Petare, El Valle, January 23rd and Catia neighborhoods. Some said they were scared of protesting near their homes because armed pro-government gangs were threatening to stop any demonstrations.

"The government's made out we're all upper-class bourgeoisie ... but I'm not rich nor am I financed by the CIA," said Gustavo Sibira, 20, who came to a recent protest in the square with his girlfriend from El Valle.

"There are many like me. People come to Altamira because we feel this is our zone. We've made this place ours."

(Additional reporting by Esteban Israel; editing by Ross Colvin and Girish Gupta)
[© 2014 Thomson Reuters. All rights reserved.]
Copyright 2014 Reuters. All rights reserved. This material may not be published, broadcast, rewritten or redistributed.