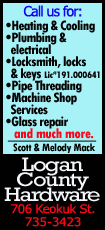 Jolly, 41, defeated Democrat challenger Alex Sink, 65, a former state chief financial officer, by 3,500 votes or a 1.87 percent margin — 48.43 percent to 46.56 percent, according to the Pinellas County Supervisor of Elections website.

Libertarian candidate Lucas Overby took 4.83 percent of the votes.

Republicans were quick to declare the result a repudiation of President Obama's Affordable Healthcare Act, known as Obamacare.

Jolly's victory "shows that voters are looking for representatives who will fight to end the disaster of Obamacare, to get Washington to spend our money responsibly," Republican National Committee Chairman Reince Priebus said in a statement.

Jolly did not mention Obamacare in his victory speech and said that his margin of victory was too slim to "take a mandate from this."

In his victory speech, Jolly spurned national attention on the election. "This race is not about defending a broken agenda in Washington," he told supporters. "This race is about .... serving the people right here in our own community."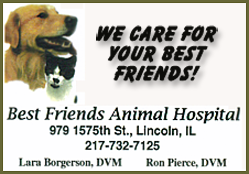 Sink had held a slight lead in the polls throughout the campaign against Jolly, a Republican lobbyist in Washington, D.C., but may have been hurt by poor turnout of 39 percent, far below the 2012 election.

Florida's is a big swing state, with 27 seats in the House of Representatives, tied with New York state for the third largest delegation in the nation, and behind only California and Texas.

A Democratic victory would have been a major blow to the Republican party heading into the fall mid-term elections, as well as the next presidential race in 2016. Democrats hold the advantage in the more liberal south of the state and Republicans prevail in the conservative north, while central Florida is more evenly split.

The Tampa area Gulf Coast district has been a comfortable Republican seat for decades, held for more than 40 years by Jolly's former boss, U.S. Representative C.W. Bill Young, a Republican who died in October aged 82.

Young won the seat in 2012 by almost 50,000 votes and a margin of 15 percent. However, the district was won by President Barack Obama in 2012, according to the Tampa Bay Times.

Voters were hit with more than $10 million worth of television advertising and other campaign material financed in large part by the national parties and partisan groups hoping a victory in this race will signal the prospect of a bigger win in the November mid-term elections.

"You can see the handprints of the national parties all over the race," said Susan MacManus, a longtime political analyst and professor at the University of South Florida in Tampa."It almost seems as if the 2012 presidential race never ended, and just the faces and the district changed."

Sink slammed Jolly as a Washington lobbyist for special interests, while Jolly fired back at Sink for being close to President Obama and House Minority Leader Nancy Pelosi.

Republicans hold a 2.4 percent edge in voter registration in Florida's congressional district 13, which lies within Pinellas County on the state's west coast.

MacManus said an early focus on Obamacare got little traction because older voters were not affected. Sink switched to criticizing Jolly for representing a client who wanted to privatize Social Security and turn Medicare into a voucher program, changes Jolly said he does not support.

"This is a strategy I think Democrats are looking at nationally to change the focus from Obamacare to Social Security and Medicare," MacManus said.

Following the election, MacManus expects both parties to use the Tampa Bay area, the nation's 10th largest television market and home to 25 percent of all registered Florida voters, as a political laboratory to conduct focus group surveys on the campaign strategies.

It was a crushing defeat for Sink who narrowly lost the election for state governor in 2010 against Republican Rick Scott.

Sink conceded victory soon after the results were announced but did not say whether she will challenge Jolly again in November when his seat is up again for election.

(Writing by David Adams; editing by Ken Wills)
[© 2014 Thomson Reuters. All rights reserved.]
Copyright 2014 Reuters. All rights reserved. This material may not be published, broadcast, rewritten or redistributed.