Online fraud: Are you next?

Send a link to a friend Share
[March 12, 2014] The difference between computer users who get scammed and those who don't often comes down to a simple checklist: In just-released research, AARP identifies 15 particular behaviors, life situations and knowledge attributes that significantly increase vulnerability to online fraud.
The kicker: Nearly 1 in 5 American adults — roughly 34 million people — engage in at least seven of them.

These eye-opening findings are pooled from detailed surveys of more than 11,000 adults across the U.S., comparing the online actions, behaviors and life experiences of fraud victims and non-victims — and providing a detailed "profile" of those who are most vulnerable to Internet-based scams.

Behaviors

In the past seven days before being surveyed, respondents admitted to:

Opened by 26 percent of victims, compared with 10 percent of non-victims, pop-ups are often used to install computer malware or lead to surveys that glean personal information.

Opening email from unknown sources:

27 percent of victims versus 17 percent of non-victims risked similar malware and detail-seeking phishing in emails.

Downloading apps:

39 percent versus 28 percent. Yet another method used to install malware to steal computer files, passwords and accounts.
Selling products on online auction sites:

23 percent versus 7 percent. Scammers pose as buyers, paying with counterfeit checks or money orders — often for higher amounts than the sale price, with a request to send back the difference.

Purchasing a product through a money payment business:

47 percent versus 30 percent. When using these services, link them to a credit card, which offers more protection against fraud. There's more risk linking to a checking or debit card account, because if those systems are hacked, or someone gets your payment transfer information, your bank account is exposed to the scammer.

Signing up for "free trial" offers:

18 percent versus 8 percent engaged in these traps, which lock buyers into hard-to-cancel contracts — and merchandise may not arrive until after the trial ends.
Additionally, victims scored higher on several indicators of acting impulsively and admitted to posting more personal information online, such as birth dates, marital status, names of children and even Social Security numbers, that could be used for identity theft. They were also more likely to visit websites that required them to read privacy and terms of agreement statements — significant because those sites often require providing personal information.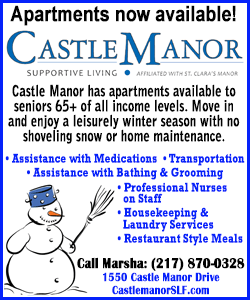 Life experiences

Confirming previous research, the AARP report found that feeling vulnerable increases fraud vulnerability. So be extra careful when making decisions online (or in person). And take note, friends and family members, if loved ones are experiencing any of the following:

reported by 2 in 3 victims, compared with a minority of non-victims.

Loss of a job:

23 percent versus 10 percent.

Negative change in financial status:

44 percent versus 23 percent.

Being concerned about debt:

69 percent versus 57 percent.

Other factors that increase vulnerability risk: stress about moving, personal or family illness, the death of a loved one, relationship issues, and going through a divorce (which tripled the risk). Previous research shows that those 65 and older are most vulnerable to any type of scam within three years of such traumatic events.

Knowledge

When asked several questions about Internet safety, neither victims nor non-victims scored particularly well. But on two specific issues, victims were significantly less likely to answer correctly than non-victims:

Nearly 2 in 3 victims, compared with 38 percent of non-victims, believe that banks do this, but it's a common ruse by scammers to download malware or collect details for likely identity theft.

Being unaware that a website's privacy policy does not mean the site will not share information from users.

Roughly half of non-victims, compared with 40 percent of victims, were aware that information can be shared. However, such information may be sold either to legitimate vendors or to scammers posing as such, and used to compile "sucker lists" to identify possible future victims.

[Text from AARP Blog via AgeOptions]