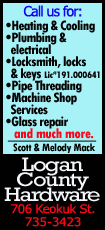 "If we hear anything late at night," Stockton said, "I know he's going to handle it."

Stockton is similarly confident in Dower's ability to handle matters on the basketball court. Dower led Gonzaga with 20 points and 13 rebounds Tuesday night, and the Bulldogs claimed their second consecutive West Coast Conference tournament championship by downing Brigham Young 75-64.

The top-seeded Bulldogs (28-6) survived a late charge by the second-seeded Cougars (23-11) to win their 12th title during a record string of 17 consecutive title-game appearances.

"It never gets old," Gonzaga coach Mark Few said a smile.

The tournament championship automatically qualifies Gonzaga for a 16th straight trip to the NCAA Tournament. Few said BYU deserves to join the Bulldogs in the Big Dance.

"There's not a question in my mind they're an NCAA Tournament team," Few said.

"I feel we've done enough to get in," BYU guard Tyler Haws said.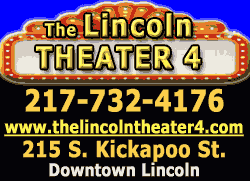 The NCAA selection committee's view of the Cougars may be swayed by the status of key BYU guard Kyle Collinsworth. He had to be helped off the court and did not return after suffering a right knee injury with 13:43 to play.

Cougars coach Dave Rose said Collinsworth would undergo an MRI exam Wednesday.

"He was in a lot of pain," Rose said.

Collingsworth finished with 13 points. Haws, sixth in the nation at the start of the day with an average of 23.4 points per game, scored 24.

Gary Bell Jr. scored 14 points for Gonzaga, and backcourt partner Kevin Pangos tossed in 11.

Few has been head coach of the Bulldogs for 15 years following 10 seasons as an assistant coach or graduate assistant coach at the little Catholic school in Spokane, Wash. Few said early-season injuries to Dower and Pangos made for "the most adversity I've had since I've been head coach."

Few's teams rarely played better than at the start of Tuesday's game. The Bulldogs sank 10 of their first 14 shots, held BYU to 4-for-15 shooting and led 25-9 after 10 minutes.

"Everything just built up, and it was contagious," Dower said.

"We were in attack mode," Few said. "We were playing great defense."

The Zags led 44-27 at the half, then expanded the lead to 20 points early in the second half.

"They played a terrific game," Rose said. "They were really good, especially in the first 10 minutes of the game."

The Cougars pulled within 10 midway through the second half and twice made it an eight-point game before Pangos settled matters at the free-throw line down the stretch.

"I thought we got a little too tentative on the offensive end and were looking up (at the clock) and trying to protect the lead," Few said.

"I was proud of the way we competed in the second half," Haws said.
Dower was named Most Outstanding Player of the tournament in a vote by media, but Few said Stockton should have shared the award with Dower. Stockton, the son of Basketball Hall of Fame point guard John Stockton, ran Gonzaga's offense expertly and finished with four points, seven assists and three steals.

"They've got a point guard that's fearless," Rose said. "He can make the other guys on the court better."

Stockton, a fifth-year senior who redshirted as a non-scholarship walk-on his first year at Gonzaga, made some dazzling passes and drives to the basket. Few jokingly said Stockton stands 5-foot-6, but Stockton insists his listed 5-11 is accurate. He certainly looked huge in Rose's eyes.

"He was really good tonight," Rose said. "His penetration is hard to deal with."

Stockton made the all-tournament team along with Dower, Bell, Haws and San Francisco forward Cole Dickerson.

The Cougars had won six straight games and 10 of 11. The Bulldogs enter the NCAA Tournament riding a five-game winning streak.

"They can really make a good run in the tournament," Rose said. "They're a very good offensive team."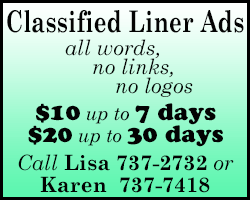 NOTES: The game drew a sellout crowd of 7,98 to the Orleans Arena. ... BYU has no seniors, but a few Cougars would be seniors or graduates if they had not gone on two-year Mormon missions. Church mission years do not count against collegiate eligibility. ... BYU coach Dave Rose played collegiately at Houston on the "Phi Slama Jama" team that featured future NBA stars Hakeem Olajuwon and Clyde Drexler. Houston, ranked No. 1, lost to coach Jim Valvano's North Carolina State squad in the 1983 NCAA title game. ... Rose, a cancer survivor, has participated in Gonzaga coach Mark Few's annual Coaches vs. Cancer fund-raisers. Since 2002, the Spokane events have raised more than $6 million.
[© 2014 Thomson Reuters. All rights reserved.]
Copyright 2014 Reuters. All rights reserved. This material may not be published, broadcast, rewritten or redistributed.