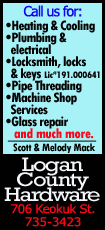 Philadelphia Phillies: Rollins, Jimmy
SS Jimmy Rollins was hitless in his last 12 at-bats this spring entering play on March 12. He was batting .133 (2-for-15) through seven games this spring. "When the season starts, that's when results matter," Rollins told the Philadelphia Daily News. "There really is no other way to put it. No one talks about preseason in June."

Philadelphia Phillies: Manship, Jeff

RHP Jeff Manship suddenly finds himself in contention for the fifth starter's job, following injuries to Jonathan Pettibone and Ethan Martin, and with Cole Hamels unlikely to be ready for the at least the first two weeks of the season. The 29-year-old Manship, a non-roster spring training invitee, has allowed just one run through his first three appearances this spring. Manship struck out six and walked one in seven innings. Manship was 0-5 with a 7.04 ERA in 11 games with Colorado last season.

Atlanta Braves: Medlen, Kris

RHP Kris Medlen had an MRI on his injured elbow that showed "some involvement in the ligament," Braves GM Frank Wren said. The pitcher will undergo further tests and a second evaluation before determining whether he needs a second Tommy John surgery.

Medlen is 24-12 with a 2.47 ERA in 44 games since moving into the Braves' rotation after the 2012 All-Star break. Only Dodgers left-hander Clayton Kershaw has a better ERA among major league starters in that time span.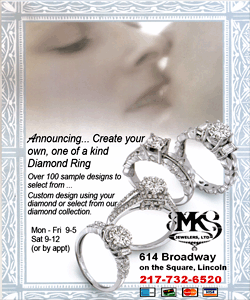 Atlanta Braves: Teheran, Julio

RHP Julio Teheran pitched four perfect innings against the Philadelphia Phillies on March 11, striking out three. He hadn't allowed a run over nine innings in three spring starts. He had eight strikeouts to one walk while allowing six hits. Teheran was 14-8 with a 3.20 ERA last year, and he finished third in the National League Rookie of the Year balloting.

Atlanta Braves: Heyward, Jason

RF Jason Heyward hit a leadoff homer off Philadelphia LHP Cliff Lee on March 10 to cap a streak of six hits in as many at-bats. It was Heyward's second homer during the streak and his third of the spring. He followed that by going 2-for-2 with a walk against the Phillies the next day, and he was batting .379 through his first 11 spring games.

Atlanta Braves: Uggla, Dan

2B Dan Uggla hit home runs in consecutive games March 10-11 against Philadelphia, both no-doubt blasts. Uggla, who slumped to a .179 average last season, added a single in the second game to raise his spring average to .318. He had six walks and eight strikeouts in Grapefruit League action.

Atlanta Braves: Upton, B.J.

CF B.J. Upton had two hits against Philadelphia on March 10, making him 7-for-22 in his past seven games. However, his only extra-base hits this spring were two doubles, and he had eight strikeouts in 28 plate appearances. Upton, who was batting .269 for the spring, is trying to bounce back after hitting just .184 last season. He adjusted his batting stance.

Atlanta Braves: Laird, Gerald

C Gerald Laird returned March 7 after missing a week because of back spasms. He felt something during his first at-bat of the spring against Detroit on Feb. 27 and left after catching the bottom of the inning at Lakeland, Fla.

Atlanta Braves; Stewart, Zach

RHP Zach Stewart was acquired from the Chicago White Sox for cash considerations on March 10 and will supply organizational pitching depth at Triple-A Gwinnett. Stewart, 27, has appeared in 33 major league games, going 3-10 with a 6.82 ERA for the Blue Jays, Red Sox and White Sox in 2011-12. He spent all of last season at Triple-A Charlotte, where he was 6-14 with a 4.25 ERA in 28 starts.

Philadelphia Phillies: Adams, Mike

RHP Mike Adams (right shoulder surgery in July 2013) will throw his fourth bullpen session of the spring March 12. Adams' next step is likely throwing a live bullpen session before making an appearance in a Grapefruit League game later this month.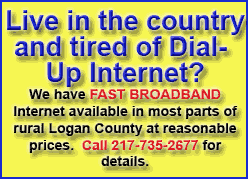 Philadelphia Phillies: Pettibone, Jonathan

RHP Jonathan Pettibone (right shoulder soreness) was scheduled to face hitters in a live bullpen session March 12. Pettibone was shut down for two weeks at the beginning of camp. He also dealt with shoulder pain in 2013, when he was sidelined for the final two months of the season.

Atlanta Braves: Beachy, Brandon

RHP Brandon Beachy left his third spring start due to biceps tightness. "I'm not worried at all about it," he said. "I've seen the doctor, and they've done everything. My ligament is fine. I've got some inflammation in there, and it got a little too tight in my biceps. It was just unproductive to keep pushing and fighting through it."

Washington Nationals: Zimmermann, Jordan

RHP Jordan Zimmermann retired the first 12 batters he faced Tuesday, striking out four in Washington's 3-2 victory over the New York Yankees in Viera, Fla. In a span of three spring games and nine innings, Zimmermann allowed three hits, no runs and one walk and while striking out nine. Manager Matt Williams said afterward the game that Zimmermann would get consideration to start Opening Day but that nothing was decided.

Washington Nationals: Fister, Doug

RHP Doug Fister took a step forward Tuesday in his recovery from a right elbow ailment. Fister, who missed a start in early March due to elbow inflammation, threw off of flat ground Tuesday and came through it with no issues. "He threw fine, feels good," manager Matt Williams said. "We will progress him to the next step and eventually get him back on the mound and back in the game. He felt good today."

Williams said Fister would get a day off and then take the next step. "(We want to) stretch him out a little more on the flat ground, get him in the bullpen and get him in a game," the manager said.

Williams believes that Fister should be able to make his first start of the season in April if he has no setbacks the rest of the spring.

Washington Nationals: Strasburg, Stephen

RHP Stephen Strasburg looked solid in his second spring start, an 11-1 win over the Cardinals. He walked the first two batters before getting on track. Strasburg allowed one run over three innings, gaining confidence in his slider. "When I'm in a jam, I'm going go to rely on the pitches that I'm confident in," Strasburg told the Washington Post. "It's a pitch that I'm working on.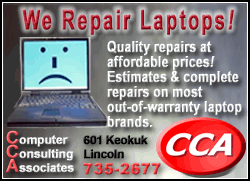 Washington Nationals: Cedeno, Xavier

LHP Xavier Cedeno made five consecutive scoreless outings, including a three-up and three-down performance in the ninth inning of a 7-4 loss to the Astros on March 11. Cedeno had allowed two hits and two walks while striking out three over five innings.

Philadelphia Phillies: Lee, Cliff

LHP Cliff Lee allowed a solo home run to the first batter he faced, Atlanta RF Jason Heyward, in his third start of the spring. Lee allowed two runs on three hits in 3 2/3 innings of an eventual 8-1 loss. Through three games this spring, Lee had 10 strikeouts and one walk in 8 2/3 innings.

Lee is the heavy favorite to make his first Opening Day start in a Phillies uniform on March 31 against the Rangers in Texas.

Philadelphia Phillies: Asche, Cody

3B Cody Asche hit a three-run home run March 8 to lead the Phillies to an 11-3 win over the Astros. The home run was the first for Asche this spring. Asche, the front-runner for the third base job, entered March 11 hitting just .150 (3-for-20) in nine games this spring. 3B Maikel Franco, rated among Baseball America's top 20 prospects in the game, entered March 11 batting .200 (5-for-25) in 11 games.

Philadelphia Phillies: Hamels, Cole

LHP Cole Hamels suffered a setback on his quest to join the Grapefruit League rotation in mid-March when arm fatigue prevented him from a previously scheduled date to face hitters in live batting practice on March 6. However, it might just be a small blip: Hamels is back on schedule to throw a bullpen session March 12. Hamels entered camp behind schedule after battling biceps tendinitis in November.

Washington Nationals: Gonzalez, Gio

LHP Gio Gonzalez struck out the first five batters he faced but then allowed three hits, including a two-run homer to Carlos Corporan in a 7-4 loss to the Astros on March 10. Gonzalez had a little bit of trouble maintaining his consistency when having to pitch out of the stretch for the first time this spring. "That's what spring training's all about," Gonzalez told the Washington Post.

Washington Nationals: Gonzalez, Michael

LHP Michael Gonzalez, returning to the Nationals after spending last season with the Brewers, threw his first bullpen session March 9. Manager Matt Williams said the southpaw looked good. Gonzalez signed a minor league deal with the Nationals on March 4, feeling they offered the best chance to contend for a championship among the teams bidding on his services.

Washington Nationals: Soriano, Rafael

RHP Rafael Soriano allowed five runs on five hits with one walk and two strikeouts in a 7-4 loss to the Astros on March 10. Through 1 2/3 innings this spring, Soriano had given up seven runs on eight hits. Manager Matt Williams is not too upset just yet. "I'm concerned about he feels, not necessarily the results," Williams told the Washington Post.

New York Mets: Flores, Wilmer

2B Wilmer Flores started at shortstop March 11 for the first time since 2011, bobbling a ball at the position but making no errors. The Mets will continue to use Flores at shortstop this spring to see if he is still capable of playing his natural position at a high level. The rookie spent most of last year at second base after breaking into the majors in 2012 as a third baseman.

New York Mets; Davis, Ike

1B Ike Davis came to camp March 10 sporting a walking boot on his right leg, which has been sore for more than a week. The calf injury has kept Davis out of Grapefruit League games, preventing him from competing for the Mets' first base job. Davis is day-to-day.

New York Mets: Duda, Lucas

1B Lucas Duda was unable to take advantage of 1B Ike Davis' leg injury because he is nursing a sore left hamstring. The Mets expect Duda to play in a minor league game later in the week of March 10-16, perhaps returning to Grapefruit League play by the weekend.

New York Mets: Lannan, John

LHP John Lannan could make the Opening Day bullpen as a reliever after the Mets cut LHPs Josh Edgin and Jack Leathersich early in camp. That leaves Lannan and Scott Rice as the only lefties in camp besides starting pitcher Jon Niese. Lannan is ostensibly also competing for the fifth starter's job that is likely to go to RHP Daisuke Matsuzaka.

New York Mets: Niese, Jon

LHP Jon Niese gave up four runs to the Cardinals on March 11 in his first Grapefruit League outing since the Mets shut him down with left shoulder discomfort. Niese's velocity started out low, but it reached 89 mph by the second inning. He is on track to start Opening Day.

Washington Nationals: Ohlendorf, Ross

RHP Ross Ohlendorf left the March 6 game because of back spasms, but was able to play catch March 10. At the beginning of camp, Ohlendorf felt discomfort in his side and dealt with a finger laceration, but he told the Washington Post he is feeling better.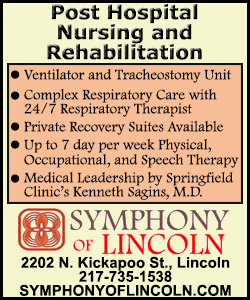 Washington Nationals: Mattheus, Ryan

RHP Ryan Mattheus remained out through March 10 because of chest inflammation. Manager Matt Williams told the Washington Post that Mattheus was stretched out to throw from 90 feet and then move to 120 feet if he feels good. Mattheus must build up arm strength after being shut down for 20 days.

Miami Marlins: Alvarez, Henderson

RHP Henderson Alvarez made a strong spring debut March 7, tossing three scoreless innings against St. Louis. He was supposed to go just two innings, but he was so efficient, he threw one more.

Alvarez, who tossed a no-hitter in the Marlins' final game of 2013, missed his first spring start after having an infection in his right shin drained on Feb. 25.

"For a guy who has been out really all spring training, he sure didn't show it," manager Mike Redmond said. "I was just happy the way he threw everything for strikes, good pace, good tempo."

Miami Marlins: Furcal, Rafael

2B Rafael Furcal and INF Jeff Baker might be able return to action during the weekend of March 14-16. Furcal left the March 10 game with a sore left hamstring, while Baker left the same game with a sore left quadriceps.

After signing a one-year, $3.5 million contract with Miami, Furcal is spending this spring working out at second base, a position he played just 36 times in his 1,590 major league games. He last saw action at second base, playing there for two innings, in 2004. "Infield is infield," Furcal said, downplaying the switch.

Miami Marlins: Baker, Jeff

INF Jeff Baker and 2B Rafael Furcal might be able return to action during the weekend of March 14-16. Furcal left the March 10 game with a sore left hamstring, while Baker left the same game with a sore left quadriceps.

Miami Marlins: Koehler, Tom

RHP Tom Koelher appeared to have the edge in the competition for the Marlins' fifth starting pitcher as of March 11. In his March 9 start, he tossed four scoreless innings, giving him a 1.29 ERA over seven innings in three games (two starts).

"We talked about opportunity and we talked about guys wanting it, and he's gone out there and pitched the way that he needs to pitch," manager Mike Redmond said. "That spot is going to be big for us, and he's definitely gone out there and done what he's needed to do at this point."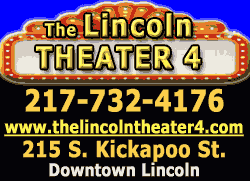 Miami Marlins: Stanton, Giancarlo

RF Giancarlo Stanton hit his first spring home run March 9 in his 20th Grapefruit League at-bat. He connected in the fourth inning off Detroit's Rick Porcello, a long shot that bounced off the Marlins' clubhouse building beyond left field. He followed that a day later with a two-run home run against the Mets. Stanton led the team with 24 home runs in 2013, his lowest home run total since he belted 22 in 100 games in his rookie season of 2010.

Miami Marlins: Flynn, Brian

LHP Brian Flynn, who is competing for a rotation spot, tossed three scoreless innings March 11 in his first Grapefruit League start. "That was the best I've seen him, probably maybe even including last year during the regular season. He looked like he had command of his off-speed pitches and pounded the strike zone," manager Mike Redmond said.

San Francisco Giants: Tanaka, Kensuke

RHP Masahiro Tanaka pitched in a simulated game March 11, giving up a home run and striking out nine in four innings. The Japanese pitching sensation said he was encouraged by his ability to use his curveball for first-pitch strikes.

Tanaka threw 63 pitches, 49 for strikes, while pitching coach Larry Rothschild and special assistant Trey Hillman watched from behind a screen. Tanaka faced 18 simulated hitters, giving up three hits to a pair of minor-leaguers. At one point, he threw 16 consecutive strikes.

Rodriguez, Henry

INF Henry Rodriguez, who re-signed with the Reds on a minor league deal last month, was released March 11. Rodriguez, 24, played nine games for Cincinnati last year, going 1-for-9 with no RBIs. He spent the bulk of the season with Triple-A Louisville, hitting .274/.319/.335 with four homers and 41 RBIs in 126 games.

Mulder, Mark

LHP Mark Mulder was officially released by the Angels on March 11, ending his comeback attempt. The 36-year-old veteran, who retired five years ago because of shoulder problems but decided to give it another shot this year after adopting a new throwing motion, ruptured his left Achilles tendon Feb. 15 during a workout with the Angels. Mulder signed a minor league contract in the offseason and impressed the Angels before the injury, which occurred while doing ability drills before a throwing session in the bullpen. He didn't officially announce his retirement.

Philadelphia Phillies: Stutes, Michael

RHP Michael Stutes cleared waivers and was outrighted to Triple-A Lehigh Valley, opening a spot on the Phillies' 40-man roster. Stutes, 27, went 3-1 with a 4.58 ERA in 16 relief appearances for Philadelphia last year. According to MLB.com, his fastball was topping out in the high 80s this spring after reaching the low 90s in previous years.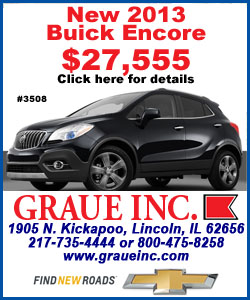 Washington Nationals: Walters, Zach

SS Zach Walters was scorching the ball to begin spring training, going 8-for-13 (.615) with two doubles, a triple, a homer and five RBIs in eight games. The Nationals also played him at second base, which might be an indication he could have a shot to back up Anthony Rendon on the Opening Day roster.

[© 2014 Thomson Reuters. All rights reserved.]
Copyright 2014 Reuters. All rights reserved. This material may not be published, broadcast, rewritten or redistributed.