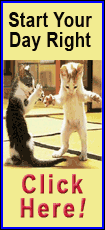 "We know exactly how playoff hockey is won and playing defense, playing team defense, giving up two goals or less is where it's at," said Pittsburgh coach Dan Bylsma.

Not only was it Pittsburgh's second victory in as many nights over Washington, it was also the Penguins' eighth consecutive win over the Capitals, sweeping the season series the past two seasons. In fact, the last time the Capitals defeated the Penguins was more than two years ago — Jan. 11, 2012. It was also Washington's fifth loss in its last six games.

The win improved Pittsburgh's mark against division foes to 19-5-1, giving them an 18-point lead over the second-place New York Rangers in the Metropolitan Division.

If the Penguins and Capitals were tired after Monday's tilt, they had to be exhausted after a stretch of uninterrupted play from 39 seconds into the game until 5:36 left in the first.

Several stoppages and just over two minutes later, the Penguins got on the board first when Jokinen redirected a wrist shot from the point off the stick of defenseman Matt Niskanen. The deflected puck snuck through the five hole of Washington goaltender Jaroslav Halak.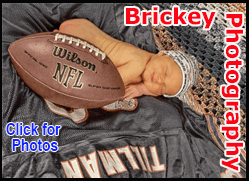 After recording just 20 shots in Monday's game, the Penguins took a robust 13 shots in the first, more than doubling the Capitals six.

"We created a lot more chances than last game and more shots, so that was something we wanted to improve on, but defensively we were pretty good," said Crosby.

The Penguins appeared poised to take a 2-0 lead at 11:46 of the second when right winger Lee Stempniak batted a puck out of mid-air toward an open net, but the puck rang off of the crossbar.

Minutes later, the Capitals caught some iron of their own when newcomer from the KHL, center Evgeny Kuznetsov, knocked a rebound off the left post and then off the skate of Pittsburgh goaltender Marc-Andre Fleury.

The shots on goal in the second period mirrored that of the first, 13-6 in favor of Pittsburgh.

Crosby got Pittsburgh's second goal at 14:12 of the third when he broke in on a two-on-one with left winger Chris Kunitz. Crosby elected to shoot from the right faceoff dot, beating Halak with a hard wrist shot past his stick side. The goal, his 31st, increased Crosby's league-leading point total to 88.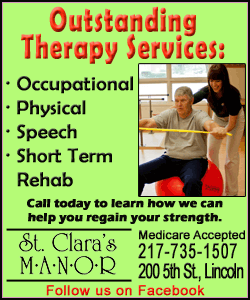 "Obviously, the second goal kind of hurt," said Washington coach Adam Oates. "It's tough to fight an uphill battle from there."

The Capitals had a chance to make a game of it while working on a power play with less than four minutes left, but Fleury came up big.

"Fleury played great tonight," said Washington captain Alex Ovechkin, who was held off the scoresheet for a fourth straight game.

Overall, Fleury made 33 saves to earn his league-leading 34th victory and fifth shutout, tying a career high.

"I guess I've never really had that many shutouts in a season," said Fleury. "I'm looking forward to getting that one though."

Halak made 32 saves in defeat.

NOTES: Pittsburgh C Evgeni Malkin extended his points streak to five games. ... Prior to the game, the Capitals recalled F Casey Wellman and D Patrick Wey from AHL Hershey. ... Penguins C Brandon Sutter and RW James Neal are one and two games, respectively, shy of 400 for their careers. ... The Penguins scratched D Deryk Engelland and C Joe Vitale. Scratches for the Capitals were Wey, D John Erskine (upper body) and C Brooks Laich (groin). The Penguins play the Flyers on Saturday in Philadelphia. The Capitals play host to the Vancouver Canucks on Friday. ... The official attendance was 18,646, Pittsburgh's 316th consecutive sellout.
[© 2014 Thomson Reuters. All rights reserved.]
Copyright 2014 Reuters. All rights reserved. This material may not be published, broadcast, rewritten or redistributed.