Celebrate Red Cross Month by getting involved

Send a link to a friend Share
[March 10, 2014] PEORIA — During Red Cross Month, the American Red Cross invites everyone to make a difference in their communities by giving blood, volunteering, taking a class or making a financial donation. Those supporters enable the Red Cross to continue to help people in need, like the Roux family.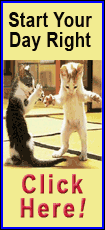 Jenny Roux's son, Blake, was born with a rare and serious chromosome disorder that causes multiple abnormalities. Jenny and Blake both received two pints of blood the day he was born. For Blake, that marked the first of many transfusions. Jenny said she knew her time with him would be short, but she credits multiple blood transfusions with helping extend his life.

"Without the blood transfusions, I don't know that he would have even had the 10 months we had with him," she said.

At that point Jenny again turned to the Red Cross, and the organization's Service to the Armed Forces program provided emergency communications about Blake's death to her husband, who was deployed to Iraq.

Thanks to everyday heroes, the Red Cross was there for the Roux family in their time of need.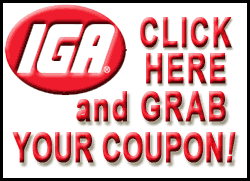 The Red Cross invites the public to discover their inner hero this month. To make an appointment to donate blood or for more information about other ways to get involved with the Red Cross, visit www.redcrossblood.org or call 1-800-RED CROSS (1-800-733-2767).
Upcoming blood donation opportunity in Logan County:
March 19, noon-5 p.m., at Lincoln Park District sports complex, 1400 Primm Road in Lincoln
How to donate blood
Simply call 1-800-RED CROSS (1-800-733-2767) or visit www.redcrossblood.org to make an appointment to donate blood or for more information. All blood types are needed to ensure a reliable supply for patients. A blood donor card or driver's license or two other forms of identification are required at check-in. Individuals who are 17 years of age (16 with parental consent in some states), weigh at least 110 pounds and are in generally good health may be eligible. High school students and other donors 18 years of age and younger also have to meet certain height and weight requirements.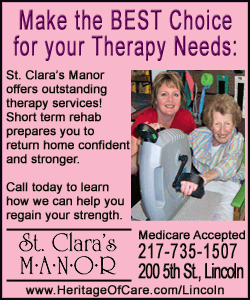 American Red Cross Blood Services milestones
1941 — The Red Cross began collecting blood for the U.S. military, with Dr. Charles Drew as medical director.
1943 — March was first proclaimed Red Cross Month by Franklin Roosevelt. Every president since has honored Red Cross Month.
1948 — The Red Cross implemented the first nationwide blood program for civilians. The first collection center opened in Rochester, N.Y.
1972 — The Red Cross called for a national blood policy, which the federal government set up in 1974, supporting standardized practices.
1992 — The Red Cross applied standardized tests to ensure the safety of blood products. Now about a dozen tests are performed on every blood donation.
[Text from file received from the American Red Cross, Central Illinois Chapter]
The American Red Cross shelters, feeds and provides emotional support to victims of disasters; supplies about 40 percent of the nation's blood; teaches skills that save lives; provides international humanitarian aid; and supports military members and their families. The Red Cross is a not-for-profit organization that depends on volunteers and the generosity of the American public to perform its mission. For more information, visit www.redcross.org or visit on Twitter at @RedCross.