Registration opens Monday for the 2014 Conservation Congress
Sessions April 11-12 at IDNR headquarters in Springfield

Send a link to a friend Share
[March 13, 2014] SPRINGFIELD — The Illinois Department of Natural Resources announced Monday that registration for Conservation Congress 2014 is now open. The theme of this year's gathering is "Charting a Course to Protect and Preserve Our Natural Resources." Sessions will be April 11-12 at the Illinois Department of Natural Resources headquarters in Springfield.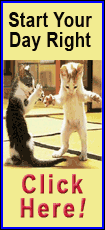 "Conservation Congress is an invaluable opportunity for an exchange of ideas between IDNR and its constituents," said IDNR Director Marc Miller. "The work of the last Conservation Congress set the stage for the drafting and passage of the IDNR sustainability bill, which will help staff and maintain our state parks."

Last month, IDNR launched a series of interactive webcasts on topics ranging from Habitat restoration and protection to recreational opportunities and customer service. Archives of the five unique webcasts can be viewed at the IDNR website or by clicking here: http://www.dnr.illinois.gov/
ConservationCongress/Pages/default.aspx.
During the previous convening of Conservation Congress, in April 2010, Gov. Pat Quinn signed an executive order directing the Illinois Department of Natural Resources and Conservation Congress participants to develop proposals for funding clean water, land acquisition and department operations and to create programs to increase public recreational access. The resulting sustainability package, signed by Quinn in 2012, will generate between $20 million and $30 million per year in new revenue for the IDNR.
"We hope to address additional topics of importance to Conservation Congress participants this time around, including public outreach, management of wildlife resources including top predators, controlling invasive species, conservation education and volunteerism," Miller said.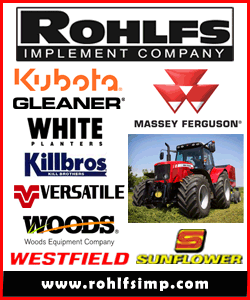 Conservation Congress began in 1993. It was initially modeled after the Illinois General Assembly to include representatives from a variety of constituent groups around the state. Conservation Congress was discontinued in 2003 but was reinstituted in 2009 under the leadership of the governor and IDNR director.
This year, all members of the public are invited to participate and work hand in hand with IDNR to create a fresh set of priorities moving forward. The goal is to ensure, through professional management, that sustainable use, recreational opportunities and enjoyment of these resources are available now and for future generations.
The event is free but space is limited. Registration closes March 31. A webcast of the event will be available for those unable to attend. To register for the event and see the meeting's agenda (PDF), visit the Conservation Congress page on the IDNR website: www.dnr.illinois.gov.
[Text from Illinois Department of Natural Resources file received from the Illinois Office of Communication and Information]